Activities held in Yen Bai province in response to Workers' Month
YBO - To mark this year's International Labour Day (May 1), the Labour Federation of Yen Bai province has responded to the Workers' Month by organising all-level trade union congresses and other activities of trade unions.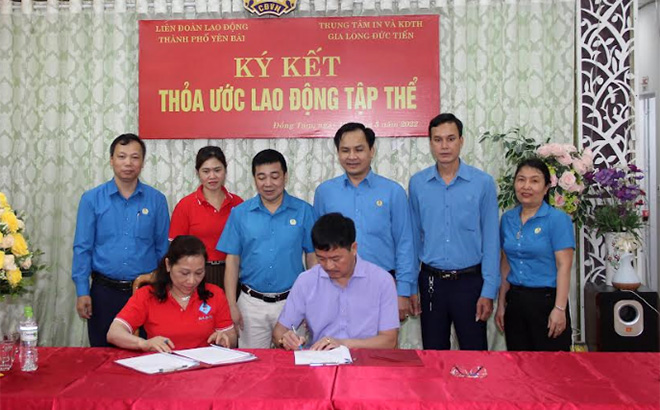 A grassroots trade union under the Labour Federation of Yen Bai city signs a collective labour agreement with a business owner.
Nguyen Chuong Phat, President of the provincial Labour Federation, said that this is an occasion for trade unions at all levels to boost communications about the position, role, and contributions by the working class of Vietnam, including the contingent of workers, public employees, and labourers in Yen Bai, in the revolutionary cause, especially amid the enhanced industrialisation and modernisation across the country.
Via the activities during the Workers' Month 2023, trade unions will pay more heed to the care for and protection of its members and workers' rights and legitimate interests, while attracting more attention from Party committees, administrations, the political system, business owners, and the entire society to the working class.
Trade unions have directly engaged in the settlement of pressing issues facing workers, those relevant to their sectors and localities, and the organisation of all-level trade union congresses.
Besides, the Yen Bai Labour Federation will organise the "May Dialogue" programme, via which leaders of the provincial People's Committee will meet local workers and listen to their opinions and aspirations.
Trade unions at all levels will also open more channels, especially on the internet and social networks, so as to collect their members and workers' opinions to report to authorised agencies and organisations for settlement.
They have made proposals and flexibly held events where leaders of Party committees, Party organisations, administrations, and specialised agencies met and talked to workers.
Grassroots trade unions at enterprises have also coordinated with employers to hold forums and other activities to offer thanks and encouragement to workers and resolve issues their employees encounter. In particular, they have helped deal with order and job shortages as well as income declines while organising markets, cultural and sports festivals, healthcare programmes, and relaxation tours for local workers.
In addition, each has effectively carried out at least one deed to ensure workers' welfare, listed this activity among the criteria for assessing trade unions' performance, and encouraged grassroots trade unions to care for workers' private life and support workers' children.
Other news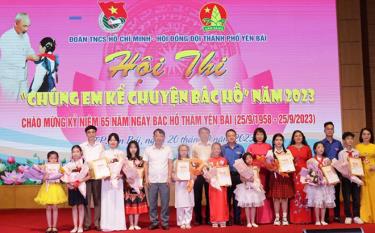 The municipal committees of the Ho Chi Minh Communist Youth Union and Ho Chi Minh Young Pioneers' Union of Yen Bai city on September 20 organised the final round of a storytelling contest on Uncle Ho, which was intended to mark 65 years since the beloved President's visit to Yen Bai province (September 25,1958).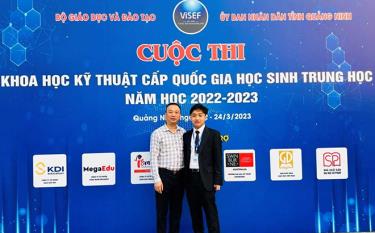 Vu Thanh Binh, a 12th grader of the Nguyen Hue High School in Yen Bai city, is a role model recently granted the title "Youth exemplar in following Uncle Ho's teachings 2023" by the Yen Bai provincial Committee of the Ho Chi Minh Communist Youth Union (HCYU).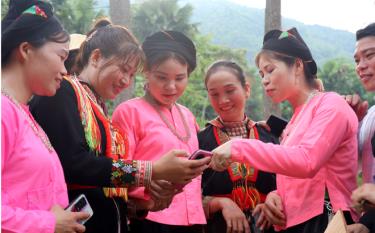 More than 278 billion VND (11.5 million USD) has been earmarked to help Yen Bai province implement the National Target Programme on Sustainable Poverty Reduction in 2023.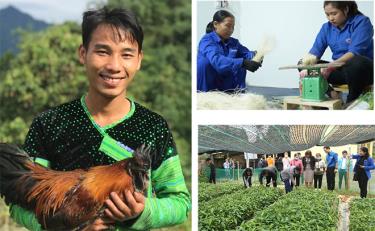 A capacity-building programme for social organisations and ethnic youth engaging in start-up and socio-economic decision making activities has been carried out across nine communes in Tran Yen district since 2020, reaping fruitful outcomes.