General Hospital of Yen Bai province reviews sci-tech development, application
YBO - The General Hospital of Yen Bai province has held a forum on science - technology development and application during 2016 - 2021.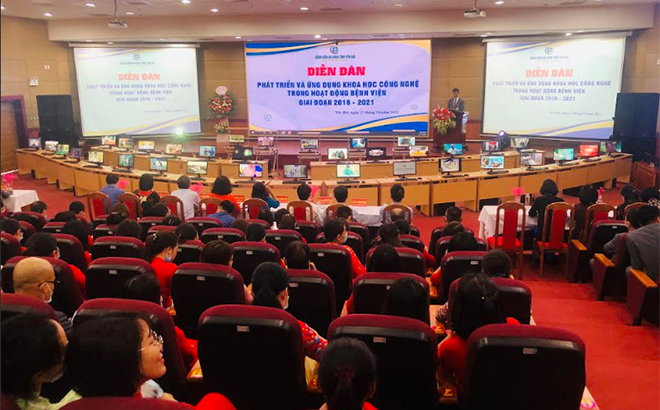 By the end of 2020, the hospital had conducted more than 13,600 medical procedures, including 233 originally only carried out by higher-level hospitals, and provided examination and treatment for over 130,000 patient arrivals, over 30,000 of whom were inpatients. That helped bring the rate of patients transferred to high-level hospitals down from 6.7 percent in 2015 to 2.62 percent last year.
The improvement of hospital quality has been carried out uniformly, helping the hospital secure higher scores under the Ministry of Health's set of quality criteria over the past years, from 3.22 out of 5 points in 2015 to 4.14 points in 2020. The satisfaction rate among both inpatients and outpatients always tops 96 percent.
In 2019, the General Hospital met the ISO 15189:2012 standards for testing laboratories in terms of hermatology, biochemistry, and microbiology.
At the forum, representatives of 35 departments and divisions of the hospital presented results of the five-year application of scientific - technological advances and new medical techniques to improve healthcare quality and satisfy patients more.
It was also an occasion for the hospital's staff to share their stories and point out difficulties in order to further improve healthcare quality.
The event was also a practical activity in the run up to the 66th founding anniversary of the General Hospital and five years since it started operating in the new establishment.
Other news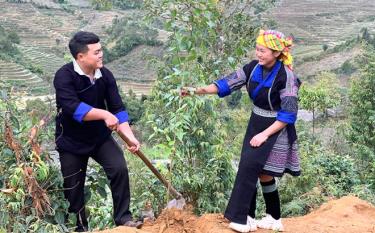 The "Happy village" model was formed in De Xu Phinh commune, Mu Cang Chai district, to encourage residents to abide by the guidelines and policies of the Party and State as well as village regulations, while supporting each other in economic development, thus raising the happiness index for local people.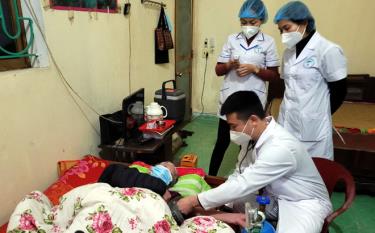 Medical stations in Yen Bai province have actively raised public awareness of fighting winter-spring diseases that potentially cause food poisoning, enhanced epidemiological supervision, especially the COVID-19 pandemic in towns, wards and communes.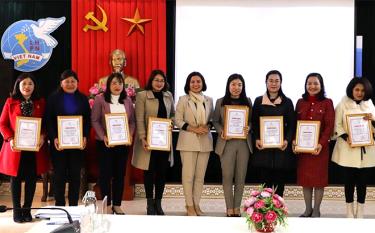 A contest highlighting Yen Bai women's meaningful activities drew more than 6,400 interactions, nearly 1,900 comments and over 1,900 shares of entries.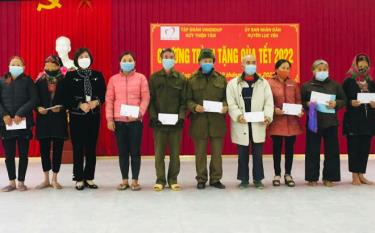 On January 10, VinGroup's Thien Tam Fund, in collaboration with the provincial Fatherland Front and relevant units, presented 1,000 gift packages, worth 600,000 VND each, to poor households in 23 communes of Luc Yen district ahead of Tet (the traditional Lunar New Year) holiday.