Cricket farming a way to get out of poverty for Yen Bai locals
YBO - Ha Thi Nghe in Ao Sen village, Dong Khe commune, Van Chan district, is trying her hand on the cricket farming which, she said, has provided her family with feed for other animals.
There are now four households in Dong Khe commune engaging in cricket farming which has initially brought about high economic value.
The woman described the trade as relatively easy as it requires little investment while the demand is high. This prompted her to invest in this model as a way to improve her family's livelihood.
Feed for the insect comes from the locally available vegetable. The breeding time is also relatively short, in just 40-45 days. Her family earns more than 10 million VND per month from cricket farming.
Each year, her household farms more than 5 broods of crickets, with has an average price of 150,000 VND/kg. Her customers are not only locals but also restaurants in Nghia Lo town, Mu Cang Chai district, Suoi Giang tourist area, and Hanoi. In order to penetrate bigger markets, Nghe has enthusiastically shared her knowledge, experience, and technical guidance for farmers in the commune who are interested in raising crickets.
Other news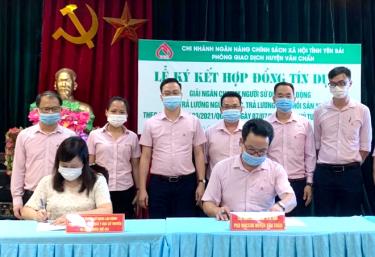 The fourth wave of COVID-19 pandemic has been causing large-scale impacts, thus hindering the sale of advantageous products of enterprises in the province such as pressed wood, tea, tapioca starch, porcelain insulators and stone powder. The endurance of local enterprises operating in tourism, catering, accommodation and transportation has also reached their limits when they have to suffer long-lasting, smoldering negative impacts.
Leaders of some sectors in Yen Bai province and 500 delegates in 400 places nationwide attended a webinar on September 9 to discuss the enhancement of Vietnam - Africa agricultural cooperation for common sustainable development.
The second Vietnam Summit in Japan is set to be held virtually on November 20-21 under the endorsement of the Embassy of Vietnam in Japan and the Vietnam National Innovation Center (NIC).
Two products of Yen Bai province have been named among outstanding industrial products in rural areas this year of the country.