Yen Bai province proud of its specialties
YBO - Till now, Yen Bai province has had 13 agricultural and aquatic products, and specialties sold in supermarkets across the country. These are high-quality products with traceability.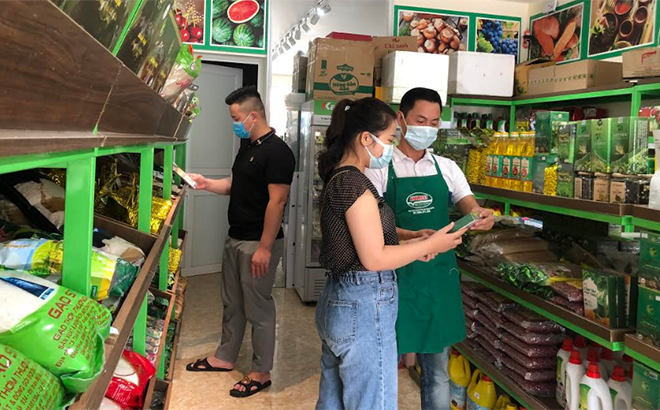 OCOP products of the province have been widely promoted and trusted by consumers.
Since 2018, vermicelli produced by Gioi Phien Vermicelli Production and Trade Cooperative has penetrated into major supermarket chains after the cooperative signed contracts with distributors. Annually, the cooperative produces and sells 100 tonnes of vermicelli, 30 of which is sold in Big C supermarkets.
The vermicelli is one of 13 outstanding agricultural and aquatic products, and specialties have hit the shelves of major supermarkets such as Big C, VinMart, Hapromart in the North. Besides, the province's Luc Yen bamboo shoots and potatoes, Suoi Giang honey and tea, and Van Chan oranges have been also sold in supermarkets.
To be put on sale in supermarkets, the province has paid attention to developing the markets and carry out promotional activities in parallel with ensuring quality and food safety of the products.
The provincial Department of Industry and Trade, and the Center for Industry Extension and Trade Promotion have carried out different initiatives as well as various projects to boost the consumption of key agricultural products.
The department has organised a biannual product introduction week at Hanoi's major supermarkets such as Big C, Lotte, Hapro and arranged product introduction events at networking conferences organised by the Ministry of Industry and Trade, the Vietnam Trade Promotion Agency, and the provincial Departments of Industry and Trade.
It has also organised business delegations to introduce products in some Southeast Asian countries; and invited foreign businesses and importers to Yen Bai to directly introduce products and businesses to promote product consumption.
In the time to come, the agriculture sector is planning to restructure itself, and zone off raw material areas to ensure sufficient output to meet the market's needs.
The trade sector will combine trade promotion programmes with agricultural promotion programmes, and organise programmes to put more OCOP products on sale at supermarkets in Hanoi.
Other news
Leaders of some sectors in Yen Bai province and 500 delegates in 400 places nationwide attended a webinar on September 9 to discuss the enhancement of Vietnam - Africa agricultural cooperation for common sustainable development.
The second Vietnam Summit in Japan is set to be held virtually on November 20-21 under the endorsement of the Embassy of Vietnam in Japan and the Vietnam National Innovation Center (NIC).
Two products of Yen Bai province have been named among outstanding industrial products in rural areas this year of the country.
According to the State Bank branch in Yen Bai province, outstanding loans affected by the COVID-19 epidemic as of July 31, 2021 amounted to 7,067 billion VND, accounting for 25.42 percent of the total outstanding loans in the province.