12 more products recognised as 3-star and 4-star OCOP products
Tuesday, November 15, 2022
YBO - The People's Committee of Yen Bai province has just issued Decision No. 2184/QD-UBND on approving the evaluation results and granting of certificates to 12 products participating in the One Commune One Product (OCOP) Programme in Yen Bai province, the second time this year.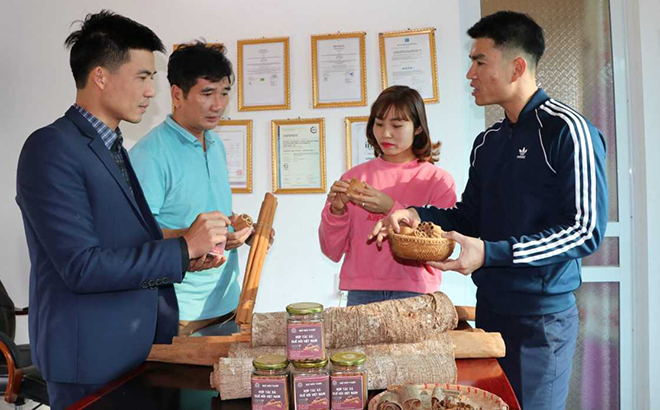 Visitors to a showroom displaying OCOP-certified cinnamon medicinal products of Vietnam Cinnamon Co-operative at the Van Yen Cinnamon Festival 2022.
Of these, 10 products are recognised as 3-star. They include six products of Tran Yen district, three in Van Yen district and one in Yen Bai city.Van Yen and Van Chan districts have one 4-star OCOP product each.
Up to 159 products have so far been evaluated, classified and granted provincial-level OCOP product certificates from 3 to 4 stars. Of these, 22 have been recognised as 4-star and the rest certified as 3-star.
Most of the products are developed on the advantages and potential of each locality, focusing on key and specialty agricultural products of ethnic groups such as Seng Cu rice, Tu Le sticky rice and Nghia Lo dried buffalo meat, dried Thac Ba lake fish and cinnamon tea products.
It is expected that by the end of 2022, Yen Bai province will conduct the 3rd assessment and certification for products participating in the OCOP Programme this year.
Other news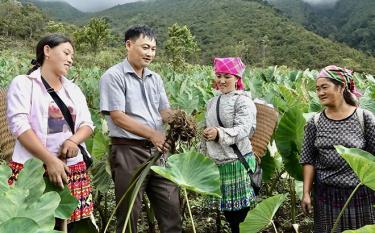 Tram Tau district has rolled out favourable policies to help local strong products meet criteria of the One Commune One Products (OCOP) programme. Many plants have become commodities of high economic value.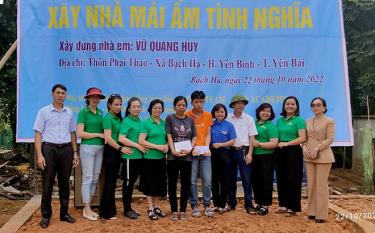 YBO – Along with great contributions to socio-economic development, businesses and entrepreneurs in Yen Bai province have actively provided support for the locality's social welfare work.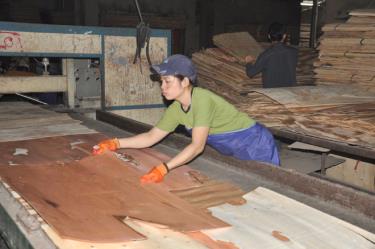 Yen Bai province granted registration certificates to 27 new enterprises in the first two months of 2023, reaching 8.2% of its yearly target.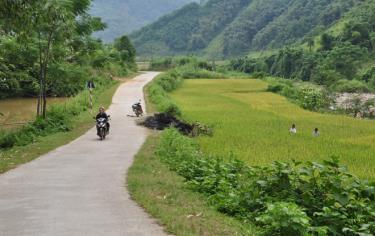 In 2023, Tran Yen plans to have additional four communes completing the criteria of the new-style rural area building programme and two others finishing those for model new-style rural areas, thus fulfilling its target of having 50% of the total communes becoming advanced new-style rural areas.