Two products of Yen Bai named outstanding industrial products in rural areas
Saturday, September 4, 2021
YBO - Two products of Yen Bai province have been named among outstanding industrial products in rural areas this year of the country.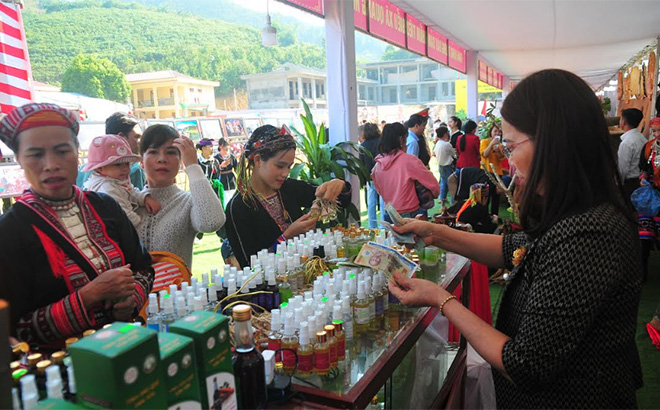 Van Yen cinnamon cooperative introduces cinnamon-made products at a fair.
They are dried bamboo shoots by Yen Thanh joint Stock Company in Yen Binh township of the district of the same name; and sets of bottled cinnamon and lemongrass essential oil by Van Yen cinnamon cooperative in Mau A township of Van Yen district.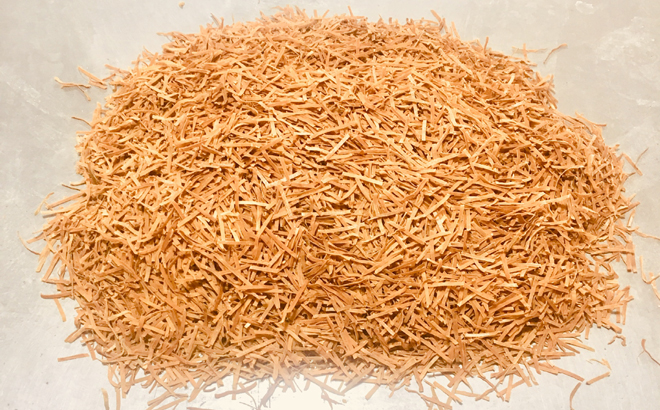 Dried bamboo shoots for exports by Yen Thanh JSC is recognised as a national-level outstanding industrial product in rural areas in 2021.
They are among 200 outstanding national industrial products in rural areas in 2021 recognised under the Ministry of Industry and Trade's Decision No.1997 - QD/BCT.
To earn the title, manufacturing businesses have made investment in technology and machines, along with improving packaging and building trademark to match the trend and consumers' taste.
Other news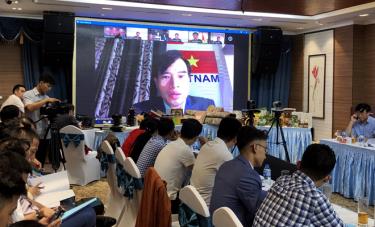 A trade promotion event in Yen Bai is scheduled to take place on October 28 via videoconference.
In 2019 and 2020, Van Yen district had 15 products meeting standards of the "One Commune, One Product" (OCOP) programme as recognised by the Yen Bai provincial People's Committee. It is expected to have from six to eight more qualified products by the end of 2021.
In the first nine months of 2021, Party organisations and Party cells in Yen Bai city in the province of the same name presented badges of Party membership to 471 members.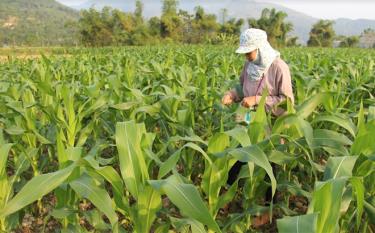 Yen Bai province has set a target to cultivate over 9,920 ha of farmland in the winter crop of 2021, raking in an estimated economic value of about 300 billion VND (13.16 million USD), or approximately 30 million VND per ha.