Vietnam mulls 5-month tax delay for epidemic-hit businesses
The Vietnamese government is considering delaying the tax payment deadline by five months for businesses affected by the novel coronavirus.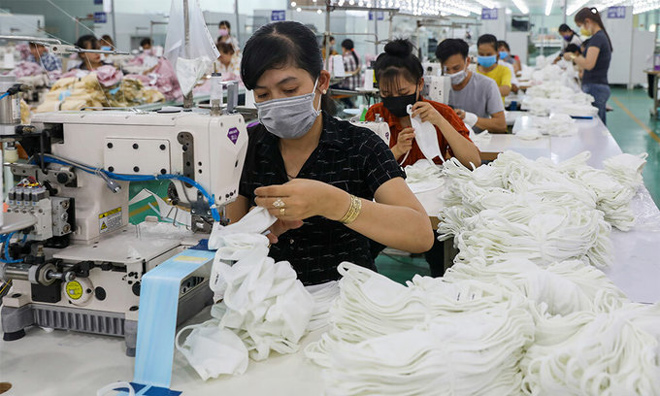 Workers manufacture masks in a factory in southern Long An Province on February 29, 2020.
It will involve over VND30 trillion ($1.3 billion) worth of taxes.
Some VND22.6 trillion ($974.3 million) of it will be owed in between March and June by businesses in the agriculture, food processing, textiles, footwear, leathers, electronics, auto, aviation, railroad, roads, logistics, restaurants, and tourism sectors, according to a draft decree from the Ministry of Finance.
Payment of another VND3 trillion ($129.3 million) in value-added and income taxes by individuals will also be deferred until December 15.
Around VND4.5 trillion ($194 million) in land-use fees will be delayed until October 31.
But since all businesses have to complete their tax obligations before the end of the year, the government's revenue this year is unlikely to be affected, the ministry said.
It is part of the government's effort to mitigate the economic losses caused by Covid-19, which is set to bring GDP growth this year down to a seven-year low of 5.96 percent.
Last year growth was 7.02 percent, the second highest rate in a decade.
Other news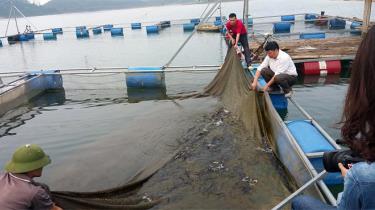 "Nganh" fish, scientifically known as Cranoglanis henrici, belongs to order Siluriformes. This species of fish is mainly found in Thailand, the Philippines, Indonesia and China.
Over the last five years, Yen Bai province has mobilised over 50 trillion VND (2.2 billion USD) for developing infrastructure, including key projects meant to help boost local socio-economic development and the facilities mitigating natural disaster damage.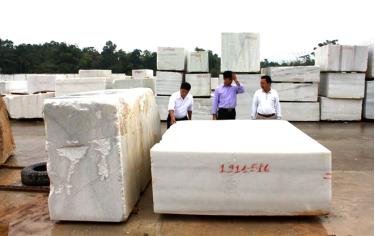 The northern province of Yen Bai has taken a number of measures to help local businesses overcome difficulties and complete the goal of 210 million USD in export revenue in 2020.
On the foundation of the outcomes of the Forest and Farm Facility (FFF) Programme in the first phase, the UN Food and Agriculture Organisation (FAO) will continue to support the second phase of the programme in the 2019-2022 period in Vietnam, including Yen Bai province.