Yen Bai Province marks 120th founding anniversary
The northern province of Yen Bai held a ceremony on June 30 to mark the 120th anniversary of its establishment and receive the Independence Order, first class.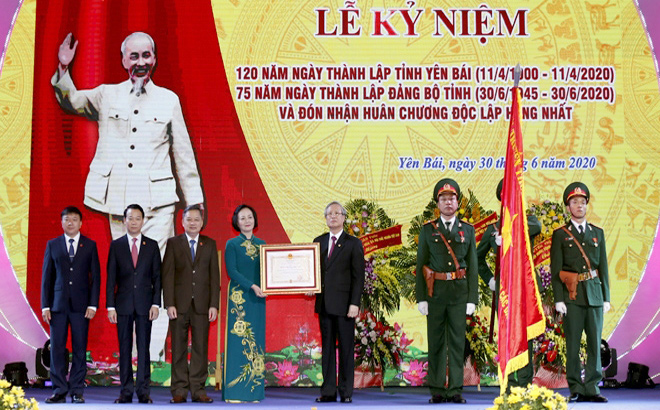 Yen Bai Province is awarded with the Independence Order.
Speaking at the ceremony, permanent member of the Secretariat Tran Quoc Vuong praised the achievements recorded by the province in recent years but noted that its economy remains small with a low level of competitiveness.
He urged the provincial authorities to strive to overcome difficulties so as to transform Yen Bai into a moderately well-off province in the northern mountainous region.
The senior Party official also asked the province to pay attention to protecting natural resources, especially forests and mineral resources.
Yen Bai Province was established under French colonial rule in 1900 and was home to an uprising staged by the Vietnamese Nationalist Party leader Nguyen Thai Hoc in 1930.
The uprising was suppressed but created significant resonance in the revolutionary movement in Vietnam and the world at the time.
During the subsequent wars against the foreign powers following the August Revolution, Yen Bai Province upheld its heroic tradition and made significant contributions to the final victory.
On this occasion, the people and government of Yen Bai Province were awarded with the Independence Order, first class.
Other news
Foreign Ministry Spokeswoman Le Thi Thu Hang highlighted Vietnam's viewpoint that all activities in its Hoang Sa (Paracel) and Truong Sa (Spratly) archipelagos without permission of the country are void and not conducive to peace, security and stability in the East Sea, and that Vietnam resolutely protests those.
Police in the northern border province of Lao Cai said on August 3 that they have broken down a drug trafficking ring, seizing three suspects and 84,800 tablets of meth.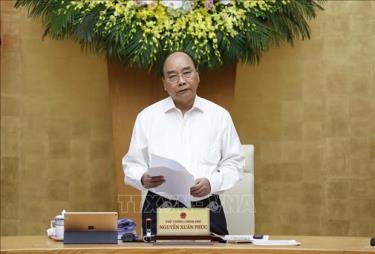 Prime Minister Nguyen Xuan Phuc chaired a one-day regular Cabinet meeting for July on August 3, which focused on seeking measures to fulfil socio-economic goals amidst COVID-19 pandemic.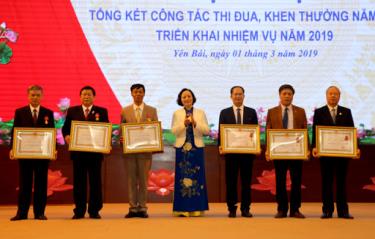 The Yen Bai People's Committee has issued Announcement No 94/TB-UBND to inform relevant departments, sectors, organisations, and localities in the province on the organisation of the 10th Yen Bai Patriotic Emulation Congress.