PM: Vietnam may have home-grown vaccine in September
Thursday, August 12, 2021
At a meeting with representatives of vaccine research and production units on August 12, Prime Minister Pham Minh Chinh said the concerned parties should try their best to have Covid-19 vaccines produced in Vietnam this September.
At the meeting, the Ministry of Health and relevant agencies reported that two homegrown COVID-19 vaccines - Nano Covax developed by the Nanogen Pharmaceutical Biotechnology JSC, and COVIVAC by Institute of Vaccines and Medical Biologicals (IVAC) - have entered clinical trials.
PM Chinh said all relevant ministries and agencies must do their best to facilitate the process of vaccine research and technology transfer, particularly in terms of administrative procedures.
The government leader stressed that Vietnam may be able to produce a COVID-19 vaccine in September if everything goes smoothly.
He PM also ordered close coordination between relevant sides under the coordination and management of the health ministry, and called for concerted efforts to fulfill the target of having home-grown vaccines.
Other news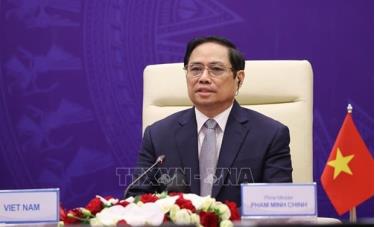 Prime Minister Pham Minh Chinh will lead a high-ranking Vietnamese delegation to attend the 38th and 39th ASEAN Summits, ASEAN summits with partners and the third Mekong-Republic of Korea (RoK) Summit via videoconference from October 26-28 at the invitation of Sultan of Brunei Darussalam Hasanal Bolkiah – Chair of ASEAN 2021.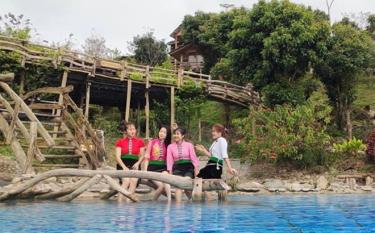 Since the beginning of 2021, the tourism sector has been severely affected by the COVID-19 pandemic. The suspension of flights, social distancing, travel restrictions, and concerns caused by the pandemic have led to a fall in the number of visitors to Yen Bai province, with international tourists dropping by 94.4 percent year on year.
Yen Bai has so far recorded no local COVID-19 transmissions, which was partly attributable to efforts by departments and agencies, and the public's compliance with authorities' directions and high awareness of disease prevention. Local residents feel happy when living a completely normal life and do not have to suffer disadvantages due to social distancing.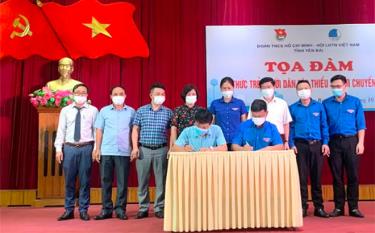 The Ho Chi Minh Communist Youth Union chapter and the Vietnam Youth Federation Committee in Yen Bai province on October 12 organised a seminar on young ethnic minority intellectuals and digital transformation.