Yen Bai province
Saturday, February 1, 2020
YBO - The northwestern mountainous province of Yen Bai is home to 30 ethnic minority groups, and has an important and strategic position in the national construction and defense. Local ethnic minority groups upheld patriotism and solidarity in the fight against enemies to gain national independence.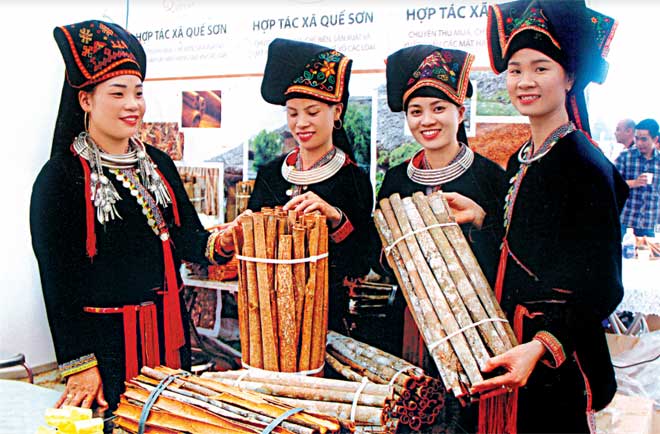 As an intersection of the northwest and northeast regions with multi-ethnic cultures, Yen Bai province has contributed to the forming of the brilliant Red River civilisation. It is brimming with stunning and charming landscapes, such as mesmerising rice fields and cloud-hovering imposing mountains.
Yen Bai is renowned for its tranquil villages of Chau Que, Yen Hung, Lan Dinh, Co Phuc, Yen Luong, Au Lau, Binh Phuong, Linh Thong, Minh Quan and Nga Quan where local farmers thrive off the fertile land built up by the Red River.
Mu Cang Chai magnificent terraced fields or Ho Thac Ba tourism sites are also attractive destinations of this multi-civilisation land.
Besides, objects unearthed in Mau A township, Van Yen district, have shed light on life from the Neolithic to the bronze and iron ages. Dao Thinh and Hop Minh bronze jars belonging to the Dong Son civilisation were also found in the locality.
Along with rice fields, Yen Bai province has seen the development of several traditional craft villages like sericulture, knitting, gemstone sculpturing, among others. Cultural villages have been set up to preserve local traditional values as well.
Spiritual values have been preserved through years, with the construction of a multitude of temples and pagodas, including popular Dong Cuong, Tuan Quan and Nhuoc Son temples, and Bach Lam and Ngoc Am pagodas. Particularly, Nhuoc Son Temple was built to commemorate Ha Bong and Ha Chuong who had great contributions in the struggle against Nguyen Mong invaders in the end of the 13th century. Meanwhile, Dong Cuong temple is dedicated to Giap Dan uprising of Tay and Dao ethnic groups in 1914, and Tuan Quan Temple is associated with Yen Bai uprising in February 1930.
Yen Bai province is also famous for the historical rostrum relic site where Uncle Ho had a meeting with ethnic minority groups in the locality on September 25, 1958, and tombs of Nguyen Thai Hoc and other patriots who laid down their lives during Yen Bai uprising in 1930.
Van-Doc war zone and Au Lau ferry terminal have been listed as historical-cultural relic sites in the locality.
Under the leadership of the Communist Party of Vietnam, the provincial Party Committee has worked to promote solidarity so as to build Yen Bai into a comprehensively-developed province in the northern midland and mountainous area.
Other news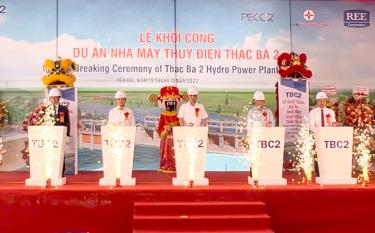 A ceremony to kick off the construction of the Thac Ba 2 hydropower plant has taken place in Yen Binh district's Han Da commune.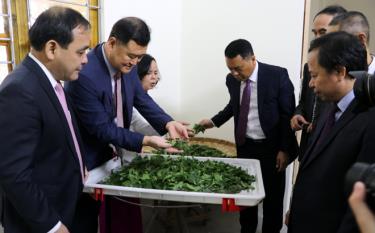 The Vietnam Agriculture Science Institute and the Korea Programme for International Cooperation in Agricultural Technology (KOPIA) in Vietnam (KOPIA Vietnam) have coordinated with the authority of Tran Yen district to inaugurate a silkworm rearing house in Truc Dinh village of Viet Thanh commune.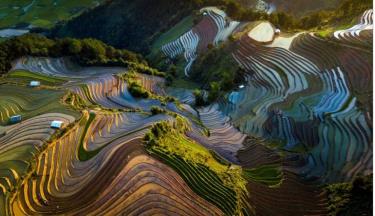 With tourism potential and advantages, the northern mountainous province of Yen Bai is becoming one of the attractive destinations for property investors today.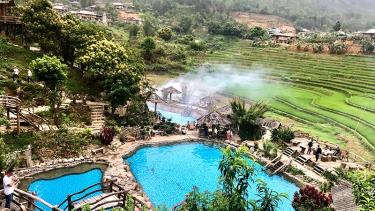 As a highland district of Yen Bai province, Tram Tau is endowed with terraced fields and natural hot mineral sources. Currently, tourists can combine sightseeing, eco-tourism and relaxation when coming to Yen Bai province.