Tourism development - Yen Bai real estate takes off
YBO - With tourism potential and advantages, the northern mountainous province of Yen Bai is becoming one of the attractive destinations for property investors today.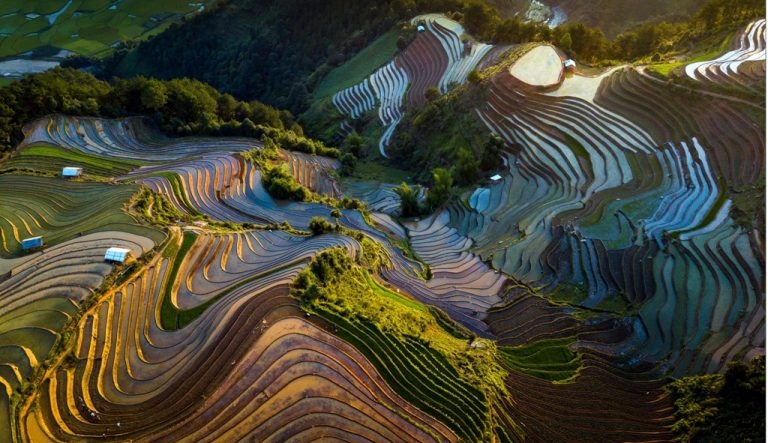 Potential to become tourism capital in the northwest
Potential to become tourism capital in northwest
During the 2016-2020 period, Yen Bai welcomed over 3 million visitors, including more than 227,100 foreigners. The annual tourist arrivals grow by 10.3 percent while revenue from tourism activities increase by 19.6 percent.
The above figures showed that the local tourism is thriving. More importantly, the province has its name on Vietnam's tourism map with appealing destinations and products, which has left good impressions on tourists at home and abroad.
5km far from Yen Bai city, Thac Ba lake, dubbed as "Ha Long on mountain", is one of the three largest man-made lakes in the country. It was formed when the Thac Ba hydropower plant was built.
Lying in Yen Binh and Luc Yen districts, the 20,000ha reservoir has more than 1,300 islets together with beautiful caves hidden in karst mountain ranges.
On November 2, 2019, Yen Bai announced the Prime Minister's decision on the master plan on Thac Ba lake national tourist area, which opened up a new chapter in attracting investment for tourism development.
Along with Thac Ba lake, other well-known sites also received investments such as the special relic site of Mu Cang Chai terraced fields which was named in the CNBC's 2020 travel list, and Tram Tau hot spring.
They are expected to improve visitors' experience, contributing to turning Yen Bai into a new tourism capital in the northwest.
It was also development orientations adopted by the 19th provincial Party Congress for the 2020-2025 tenure.
Breakthrough infrastructure
Over the past years, Yen Bai has paid attention to completing infrastructure and transport networks, meeting the needs of economic development, tourism and commercial services. A series of transport infrastructure projects have been completed and put into operation such as Noi Bai - Lao Cai Expressway passing through Yen Bai and a 10-km anti-flooding road linking with Noi Bai-Lao Cai Expressway at IC 12 intersection.
This year, Yen Bai will upgrade the system of key works and urban transport routes in a synchronous manner, with priority given to routes connecting the city infrastructure on both sides of the Red River with Noi Bai - Lao Cai Expressway. The expansion and completion of roads will make it easier for transport connectivity between the city downtown and famous destinations.
The breakthrough infrastructure development along with the available tourism potential has created a "double advantage" for local real estate market to be more vibrant. This is definitely an investment opportunity that real estate traders do not want to miss.
Other news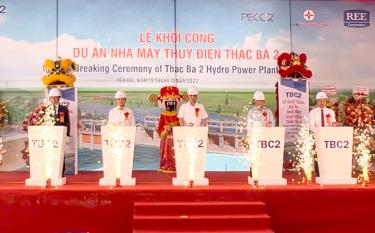 A ceremony to kick off the construction of the Thac Ba 2 hydropower plant has taken place in Yen Binh district's Han Da commune.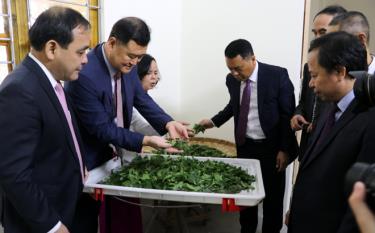 The Vietnam Agriculture Science Institute and the Korea Programme for International Cooperation in Agricultural Technology (KOPIA) in Vietnam (KOPIA Vietnam) have coordinated with the authority of Tran Yen district to inaugurate a silkworm rearing house in Truc Dinh village of Viet Thanh commune.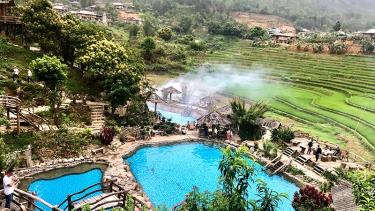 As a highland district of Yen Bai province, Tram Tau is endowed with terraced fields and natural hot mineral sources. Currently, tourists can combine sightseeing, eco-tourism and relaxation when coming to Yen Bai province.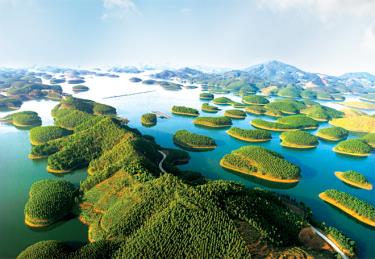 Yen Bai is a land that boasts revolutionary tradition, rich cultural identity, and spectacular natural landscapes conserved by human efforts. Those landscapes have attracted an increasing number of tourist arrivals, as well as investment of many major groups and firms.