KOPIA Vietnam-funded silkworm rearing house launched in Viet Thanh commune
Tuesday, November 30, 2021
YBO - The Vietnam Agriculture Science Institute and the Korea Programme for International Cooperation in Agricultural Technology (KOPIA) in Vietnam (KOPIA Vietnam) have coordinated with the authority of Tran Yen district to inaugurate a silkworm rearing house in Truc Dinh village of Viet Thanh commune.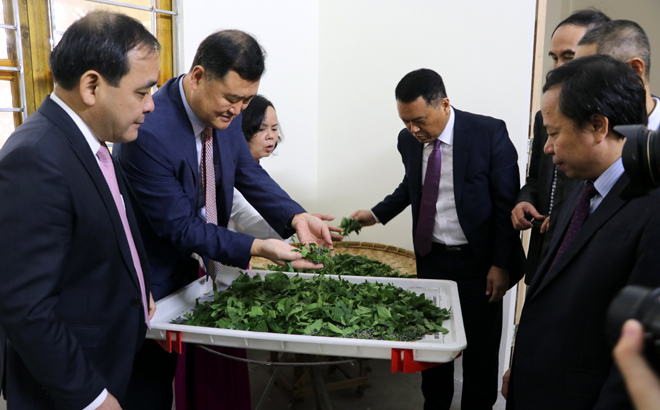 The Agricultural Counselor at the RoK Embassy in Vietnam, and representatives of KOPIA Vietnam, the Vietnam Agriculture Science Institute, the provincial Department of Agriculture and Rural Development, and Tran Yen district, cut the ribbon to inaugurate the silkworm rearing house in Viet Thanh commune.
The silkworm rearing house is part of a project of growing mulberry and breeding silkworms in the locality. It covers an area of 300 sq.m, comprising rooms for storing mulberry leaves, and rearing silkworms in the first, second and third stages with 100 trays for the silkworms.
The inauguration of the facility is expected to enable the Viet Thanh Mulberry Silk Cooperative to raise silkworms meeting technical requirements of temperature, while saving on breeding area and labour.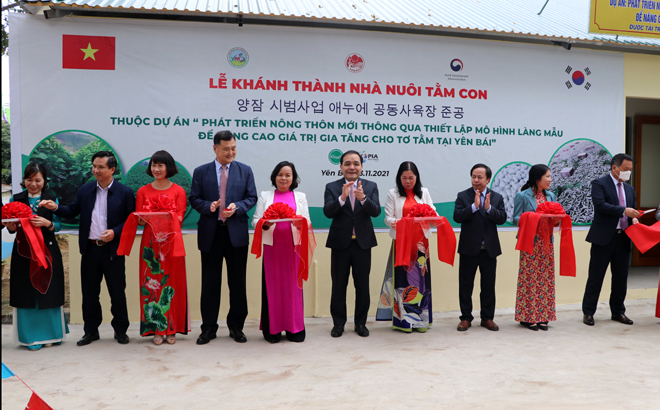 Delegates visit the KOPIA-funded silkworm rearing house.
KOPIA is an innovative development cooperation platform that facilitates agricultural partnerships among partners and donors, where agricultural technologies can be efficiently scaled up and effectively commercialized. It aims to contribute to agricultural development in developing countries through using varieties and advanced agricultural techniques of the Republic of Korea.
On the basis of the success of mulberry farming and silkworm breeding in Yen Bai province, KOPIA has donated 29 billion VND for implementing the "Innovative rural development through establishing model village of high added value silk" in the locality in the 2020-2022 period.
Other news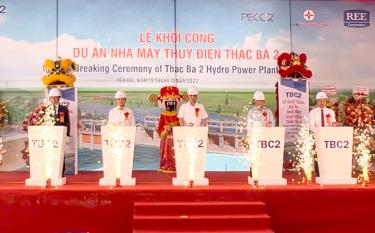 A ceremony to kick off the construction of the Thac Ba 2 hydropower plant has taken place in Yen Binh district's Han Da commune.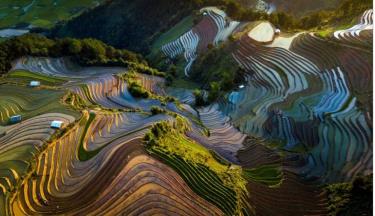 With tourism potential and advantages, the northern mountainous province of Yen Bai is becoming one of the attractive destinations for property investors today.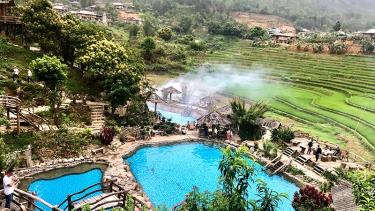 As a highland district of Yen Bai province, Tram Tau is endowed with terraced fields and natural hot mineral sources. Currently, tourists can combine sightseeing, eco-tourism and relaxation when coming to Yen Bai province.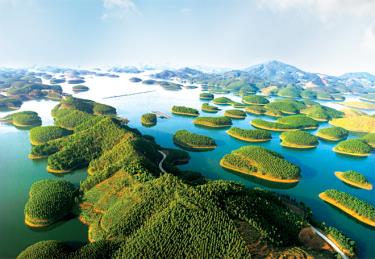 Yen Bai is a land that boasts revolutionary tradition, rich cultural identity, and spectacular natural landscapes conserved by human efforts. Those landscapes have attracted an increasing number of tourist arrivals, as well as investment of many major groups and firms.