Yen Bai Museum receives 200 objects donated by individuals
Saturday, November 26, 2022
YBO - The Museum of Yen Bai province has received documents and objects donated on the occasion of the Vietnam Cultural Heritage Day (November 23).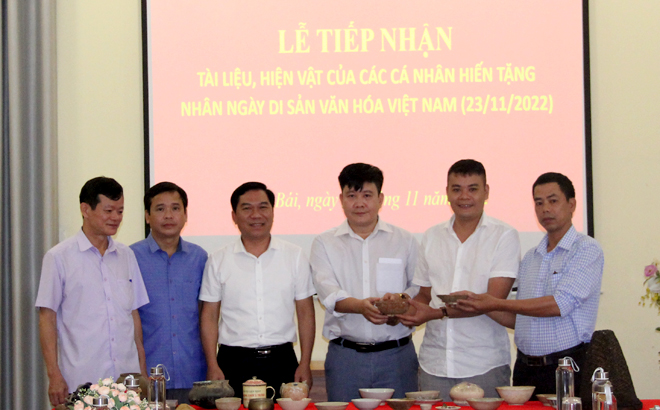 Donators hand over the objects to the Museum of Yen Bai province.
Among those are 200 objects discovered and donated by local individuals.
They include 150 items dating back to prehistoric ages, feudal dynasties, and the early modern period, along with 50 others linked with a sunken ship in the vicinity of Phu Quoc Island and owned by collector Nguyen Thanh Tuan in Chau Phu A ward of Chau Doc city, An Giang province.
Officials of the Yen Bai provincial Department of Culture, Sports and Tourism and the museum appreciated the donations, affirming that each object will be treasured, preserved, and used in an effective manner to serve specialised activities.
Other news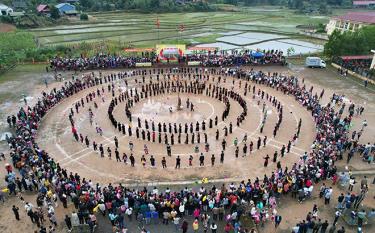 Having recognised that customs and practices, as well as folk songs and dances of the Tay ethnic minority people, are fading away, artisan Ha Thi Thanh Tinh, who resides in Kien Lao village, Kien Thanh commune, Tran Yen district, Yen Bai province, has established a traditional art club in the locality with the support of some elderly persons.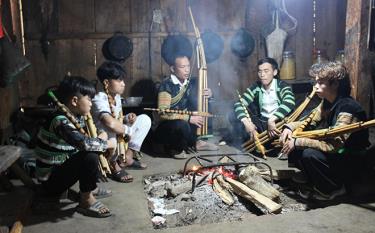 Tram Tau district in the northern mountainous province of Yen Bai is not only a land with majestic natural scenes but also home to many unique cultural values of ethnic minorities. Such cultural values are identified as a highlight to develop local tourism.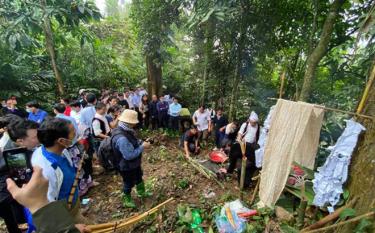 It is a long-standing custom that on the last day of the first lunar month, the Mong ethnic people in Na Hau commune of Van Yen district, Yen Bai province, holds the "Cung rung" (forest worshipping) ceremony, the biggest traditional and also most important one in a year of local residents, to pray to the Forest God for well-being and prosperity.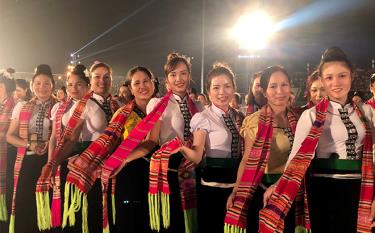 YBO - Brocade scarf, is an indispensable item of every Thai girl. Brocade scarf is not only used to keep warm, and protect them from the sunlight and wind, but also a highlight that brings the unique charm to the traditional costumes of Thai women.