Yen Bai attends second Brocade Culture Festival in Dak Nong
Wednesday, December 2, 2020
YBO - A delegation of officials from the province led by Vice Chairman of the provincial People's Committee Vu Thi Hien Hanh participated in the second Brocade Culture Festival, which took place in the Central Highlands province of Dak Nong from November 24 – 29.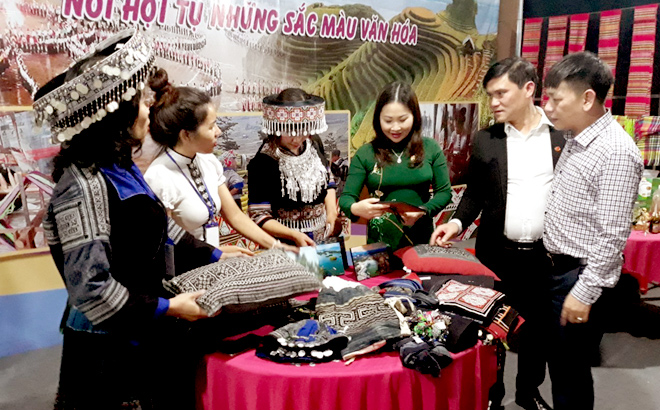 Vice Chairman of the Yen Bai People's Committee Vu Thi Hien Hanh at the province's booth at the second Brocade Culture Festival in Dak Nong.
Themed "Culture and Tourism Festival – Oriental Quintessence," the event brought together artisans from 15 provinces and cities across the country.
The Yen Bai booth showcased the province's signature brocade products made by ethnic minorities, such as Tay, Dao, Mong, and Thai. The booth attracted a large crowd of visitors who came to explore local distinctive culture and traditional brocade products.
The event provided an opportunity for artisans from Yen Bai to exchange, share experience with those from other cities and provinces. It aimed to raise awareness among the artisans and communities about the preservation and promotion of the beauty of traditional brocade and patterns.
It was also a chance for the province to introduce and seek markets for its brocade products and boost tourism.
Other news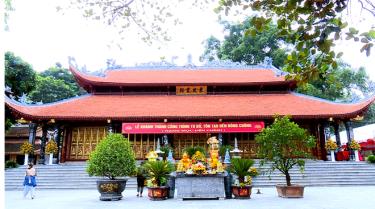 Lying on the banks of the Red River, Dong Cuong Temple is located in Ben Den hamlet of Dong Cuong commune, Van Yen district. It is known as a sacred temple and the main place of worship of "Mau Thuong Ngan" (Mother Goddess of the Forest) in the Vietnamese people's worship of the Mother Goddesses of Three Realms.
The Association of Vietnamese Communities in the Republic of Korea (AVCK) announced winners of a video-making contest named "Vietnam trong toi" (Vietnam in my mind) in a virtual event livestreamed last weekend.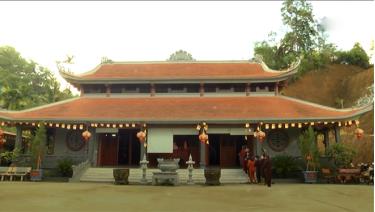 The Hoang Lien Pagoda, having its Buddhist name of "Hoang Lien thien tu" (Hoang Lien zen pagoda), is located in Group 8, Yen Binh township of Yen Binh district.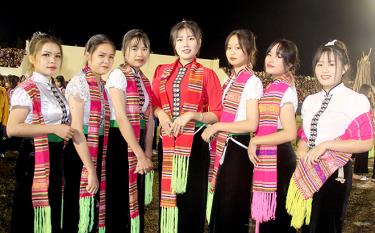 The People's Committee of the northern province of Yen Bai has just issued Plan No. 154/KH-UBND to implement the province's foreign cultural strategy for the 2021-2025 period, with a vision to 2030.