Visiting growing area of grapefruit once used to be offered to the king
Sunday, November 20, 2022
YBO - Dai Minh grapefruit, which was once used to be offered to the king, has become a specialty and also a pride of Dai Minh commune in particular and Yen Binh district in general.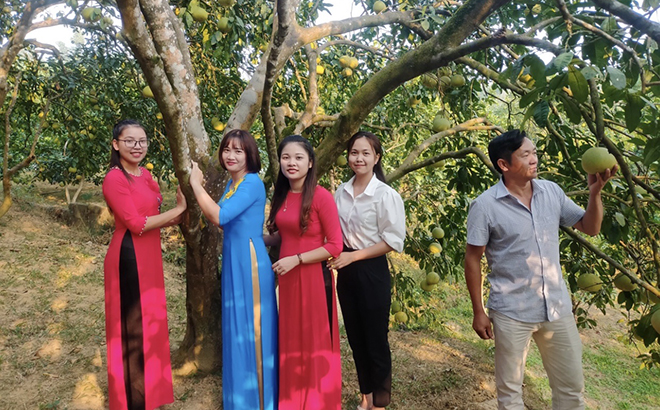 Visitors experience the grapefruit orchard that won the first prize at this year's good grapefruit tree and orchard contest in Yen Binh district.
In the 2022 good grapefruit tree and orchard contest in Yen Binh, that of Le Van Minh in Kha Linh hamlet won the first prize.
Currently, Minh's family is growing grapefruit on over two hectares with about 800 trees which can be harvested, of which Kha Linh grapefruit is planted on nearly one hectare. To join the contest, Minh's family selected more than 10 Kha Linh grapefruit trees aged over 60.
At present, Dai Minh commune has more than 30 ancient grapefruit trees which are over 100 years old. This precious variety is also planted in surrounding areas, but only develops enough special delicious flavour when being grown on Dai Minh's land.
The commune has many models of grapefruit plantations, ancient grapefruit orchards, and model orchards with large scales; and has actively applied scientific and technical advances to the development of grapefruit trees following VietGAP, and organic standards.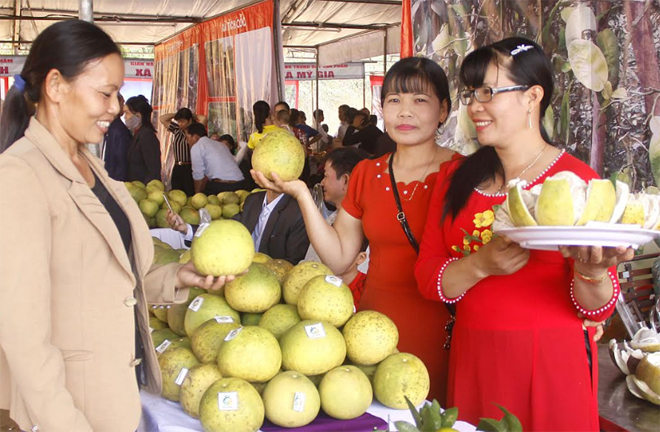 Dai Minh grapefruit is planted in accordance with VietGAP standards, meeting the increasing demands of customers.
Dai Minh grapefruit is harvested from the 10th lunar month to the first of the next year. Traders must go to the orchard to book the purchase right from the time the trees are fruiting. Currently, the commune has 425 hectares, with the 2022 output reaching nearly 4,950 tonnes worth over 50 billion VND. This kind of fruit was recognised as a 3-star OCOP (one commune one product) product. The fruit has been present in supermarkets and restaurants in Hanoi as well as many localities throughout the country.
Ten households in the commune competed in this year's good grapefruit tree and orchard contest. These are Kha Linh grapefruit orchards with an age of over 30 years, and an area of at least 0.3 ha. These households and cooperatives actively select grapefruits with high quality and beautiful shells to participate in the Dai Minh Grapefruit and Thac Ba Lake Exploration Festival, contributing to promoting the fruit to customers inside and outside the province.
Other news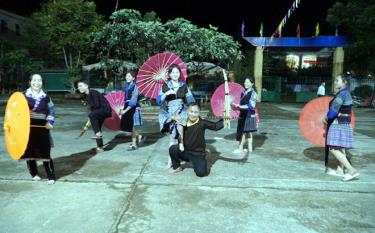 On these days, the Mong people in Mu Cang Chai district are eagerly waiting for the National Day (September 2) holiday. This is also an ideal time for the locality to welcome tourists to enjoy the beauty of terraced rice fields in the harvest season. Preparations are in full swing.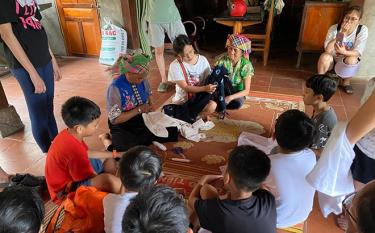 Since 2018, four homestays namely Quan Pom, Kien Panh, Quyet Doan, and Khau Pha House of Thai families in Cao Pha commune, Mu Cang Chai district, have been guided by KPF - Khau Pha Friends to build and provide tourism services in a polite and thoughtful manner, towards the goal of sustainable tourism development in the area.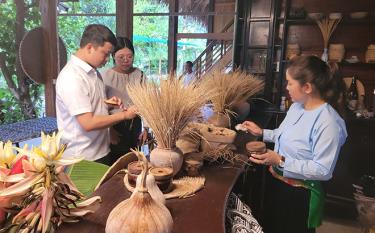 Nghia Lo has installed QR-CODE to introduce destinations and tourism information within the town, as well as a QR payment system at 92 accommodation facilities and 10 restaurants and eateries. Many lodging and homestay facilities and tourism service businesses have actively used social media platforms to draw tourists.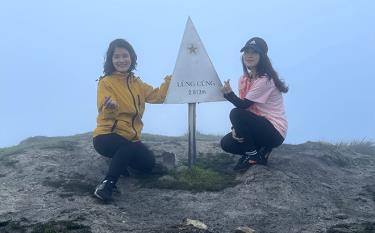 At an altitude of 2,913 m, Lung Cung peak is located in Mu Cang Chai district, Yen Bai province. It is one of the top 15 highest peaks in Vietnam.