Tram Tau – "paradise" of adventurous tourism lovers
YBO - Over 300km from Hanoi, Tram Tau district of Yen Bai province is home to many majestic mountains and beautiful natural landscapes, which are considered the "paradise" of adventurous tourism lovers.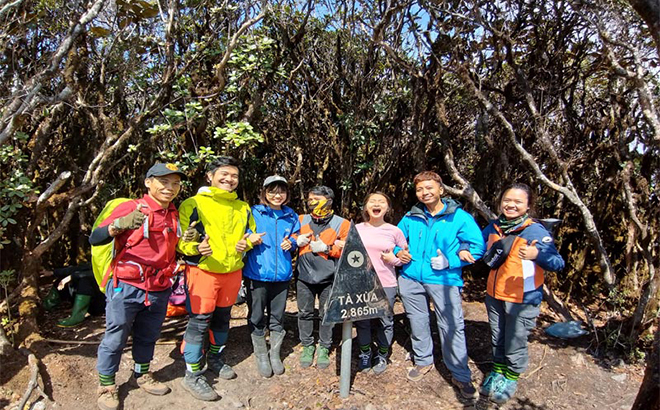 Visitors on their way to conquer Ta Xua peak.
The most prominent are Ta Chi Nhu and Ta Xua peaks, which are among top 15 highest mountains in Vietnam that any climber also wish to conquer.
Located at 2,979m above the sea level, Ta Chi Nhu is known as the "roof" of Yen Bai. Visitors can move to the foot of the mountain by motorbike before beginning their trekking to conquer the peak, which is described as "the ocean in the cloud".
You will have the opportunity to admire extremely beautiful landscapes if you visit Ta Chi Nhu on a sunny day.
Visitors will pass through streams, ravishing primeval forests, and grassy and flower hillsides like the steppe in fairy tales, before reaching the camping site. A beautiful scenery will appear before your eyes when you climb to the top of the mountain.
Built in 2019, the camping site on the top of Ta Chi Nhu is capable of hosting around 120 trekkers at night. Ta Chi Nhi is an ideal place for camping and outdoor activity lovers.
Meanwhile, Ta Xua peak in Ban Cong commune is the second highest mountain in Yen Bai, and ranks 13th in the top 15 highest mountains in Vietnam. For trekking enthusiasts, Ta Xua is known as the "paradise" of clouds.
Although it is not a very high mountain, but with steep and winding mountain slopes and dangerous passes, conquering Ta Xua peak is considered a journey to challenge yourself.
The best time for cloud hunting and seeing contemplate beautiful layers of clouds and blooming wildflowers in Ta Xua is from October to April.
Ta Xua Peak is formed by three mountains, forming an extremely majestic natural wonder. It looks like a prehistoric dinosaur with a curving spine. Along the way to conquer the mountain range, visitors will pass through a unique magical moss forest, and a cliff shaped like a turtle's head. The cliff is located at an altitude of 2,120 m. This is an interesting place and many visitors captured many beautiful pictures there.
Standing on the peak, visitors might be amazed by its majestic and dangerous terrain, and villages of the Mong and Thai ethnic people, which together create a charming and poetic picture.
In addition to the adventure and sports tourism services, visitors can participate in many other interesting local activities such as visiting district markets, relaxing in hot mineral springs and enquiring unique cultural features of the highland region.
Other news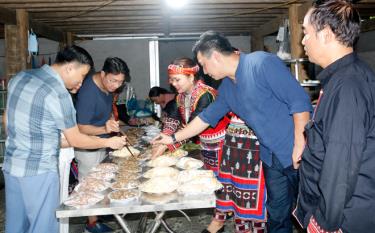 In recent years, Van Yen district of Yen Bai province has focused on preserving culinary cultural values in association with developing tourism, contributing to luring more and more visitors to the locality.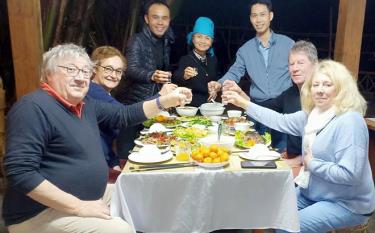 The western area of Yen Bai province boasts a lot of attractive destinations for tourists, including Mu Cang Chai terraced fields, Tram Tau hot mineral springs. A feature that lures visitors is the local rich and unique cuisine culture.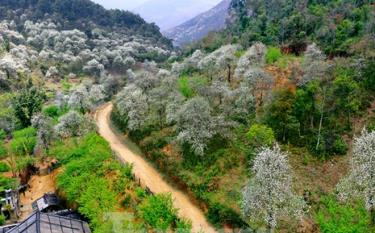 In order to enrich tourism products to attract visitors, Mu Cang Chai district of Yen Bai province will coordinate with Muong La district of neighbouring Son La province to organise the 2023 Hawthorn Flower Festival on March 18 and 19.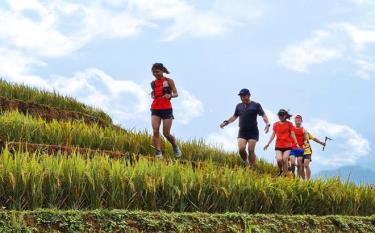 Over recent years, sports tourism has been introduced into Vietnam and is gaining popularity in the Southeast Asian nation. Yen Bai province has grasped the opportunity, especially the "golden" period, to recover the local tourism sector. The province has seriously invested in sport tourism, making it an impulse to attract more visitors.