Mu Cang Chai "golden terraces" shine
YBO - The Mu Cang Chai terraced rice fields in the northern province of Yen Bai have been praised as one of the world's top 20 colourful places by the New York-based magazine Conde Nast (CN) Traveler.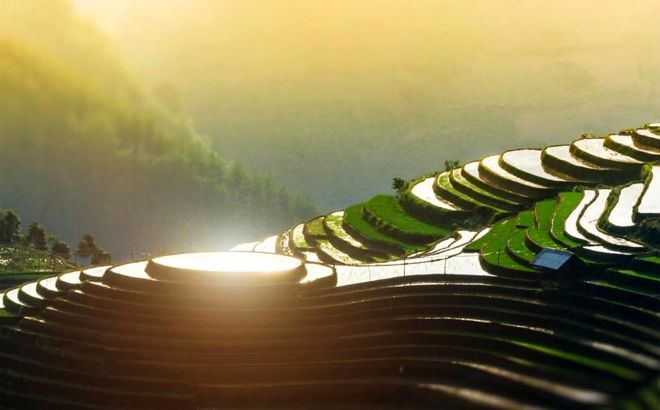 The beauty of terraced rice fields
Meanwhile, Khau Pha pass is ranked one of the four most beautiful paragliding sites in Vietnam and the top 10 most beautiful paragliding destinations on the globe.
In 2019, Mu Cang Chai terraced rice fields were recognized as a special national relic site by the Prime Minister.
These titles continue affirming the role that the terraced rice fields hold in tourism development as well as the achievements gained by Mu Cang Chai in developing tourism in association with preserving and promoting the value of "golden terraces".
To date, "golden terraces" in Mu Cang Chai basically formed two tourism seasons: "pouring water" season and ripe rice season, with "flying over pouring water season" and "flying over ripe rice season" paragliding festivals becoming an attractive adventure tourism type in the northwestern region.
Mu Cang Chai district has invested in developing infrastructure and planning of terraced rice fields, encouraged locals to engage in tourism activities, promoted the image of Mu Cang Chai through different channels to popularise the beauty of terraced rice fields and make them a typical tourism product of the locality.
The district intends to make a dossier seeking UNESCO's recognition of Mu Cang Chai terraced rice field special national relic site as a world cultural heritage.
Other news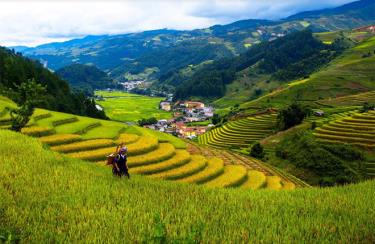 Formed in late 2019, three clubs at Mu Cang Chai town, La Pa Tan and De Xu Phinh communes have been active in introducing and promoting the land and people of Mu Cang Chai through their Facebook fanpage named "Mu Cang Chai – Culture, cuisine and tourism."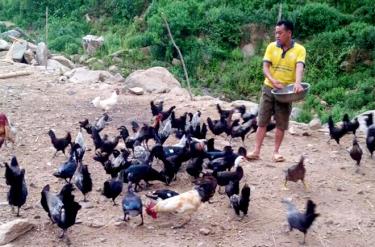 Anyone who wants to "hunt clouds" on Ta Chi Nhu Mountain, the eighth highest mountain in Vietnam, can make their intention come true more easily with the support of a homestay there. This is also the startup idea of Mua A Do, a Mong ethnic man who has yet to reach the age of 30.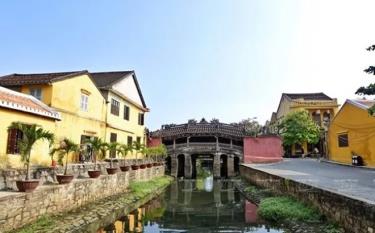 Vietnam has made the shortlist for up to 11 categories in the prestigious World Travel Awards (WTA) 2020.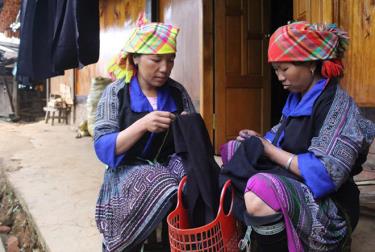 Locals of the Mong ethnic group in Mu Cang Chai district in the northern province of Yen Bai are preserving many traditional crafts with unique culture.