Medlar flowers in full bloom in Lung Cung
YBO - Lung Cung hamlet in Nam Co commune, Mu Cang Chai district, is now blanketed in while medlar ("son tra" or "tao meo") flowers.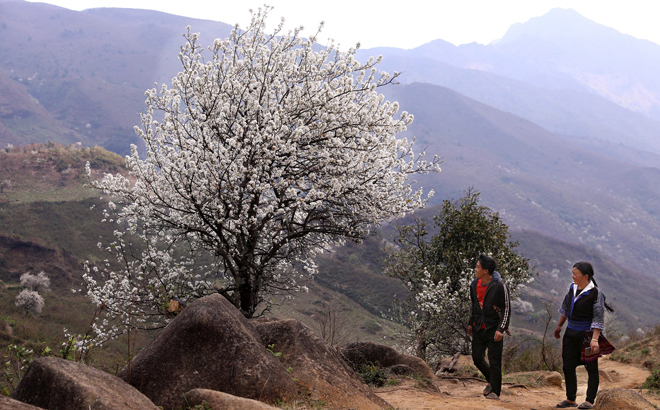 The beauty of medlar blossoms has been likened with that of local residents.
Medlar blossoms bloom every March and reach their peak for about 20-30 days. Lung Cung village in Nam Co commune, considered the capital of medlar trees in Mu Cang Chai, is covered with white medlar flowers on those days.
Medlar flower has five petals and pistils that turn from yellow to earthy brown, reaching out to welcome spring sunshine and wind. Following plum and peach blossom seasons, medlar flowers create a picturesque scene.
Mu Cang Chai is home to over 6,000ha of medlar, of which some 3,000ha have been harvested with an annual output of 3,000 tonnes, bringing a stable source of income to local residents. Medlar, once a wild tree, has been regarded as a spearhead in multi-purpose forestry in Mu Cang Chai.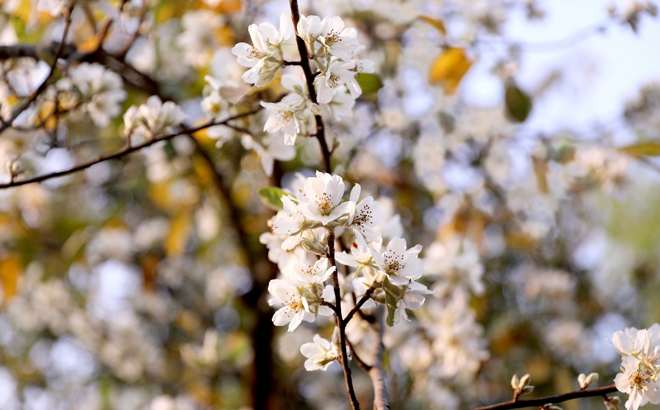 Each cluster of medlar flowers consists from 3-5 flowers showing off their pure beauty.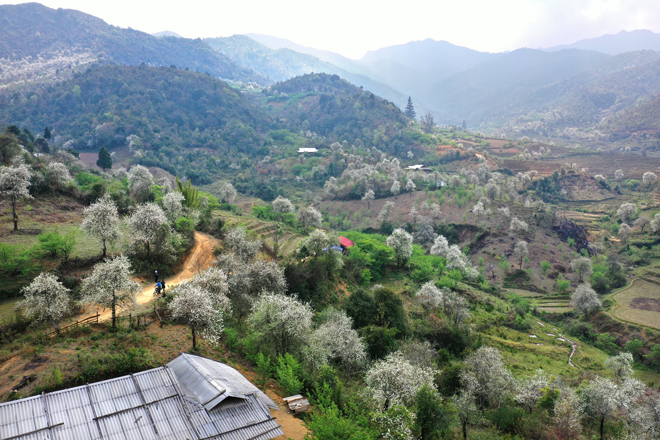 Medlar blossoms blooming next to houses of Mong people on the mountainside create a romantic and poetic scene.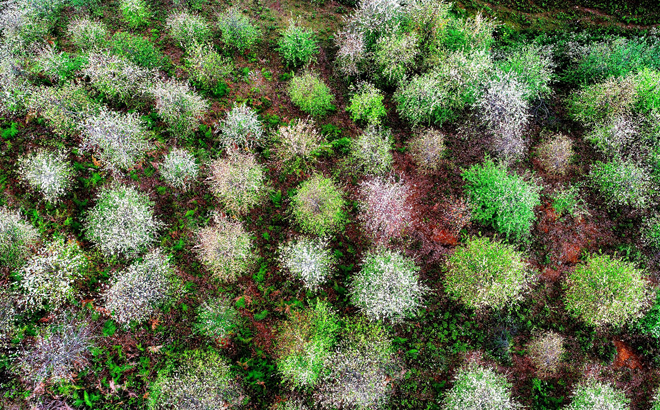 Blanketed in medlar blossoms, Lung Cung hamlet in Nam Co commune lures tourists from near and far.
Medlar blossoms bloom every March and reach their peak for about 20-30 days. They then fade away and fall over hills.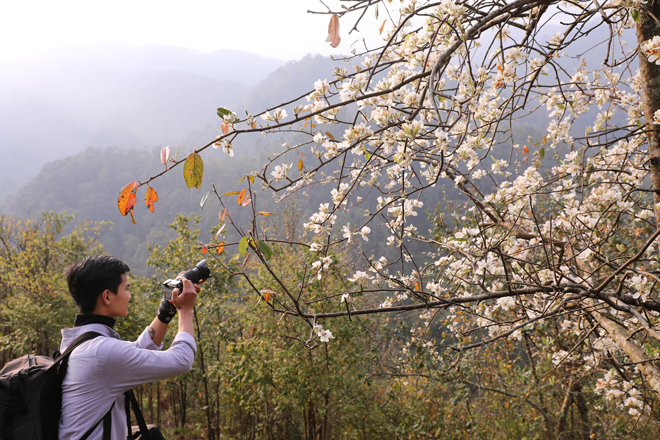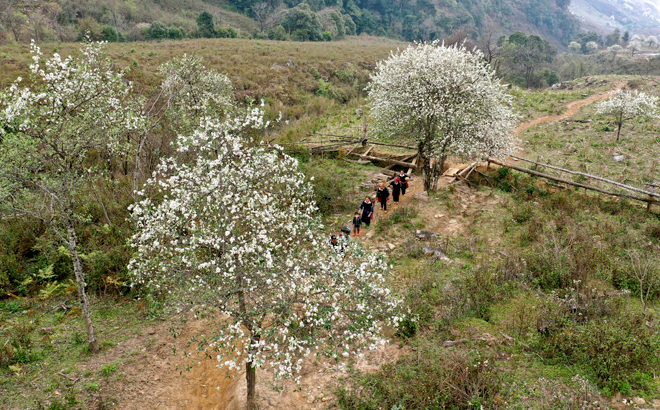 Local residents and tourists walk in a medlar forest.
Other news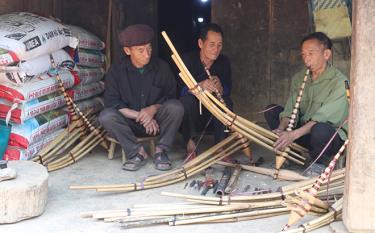 Along with beautiful natural landscapes, Mu Cang Chai district of Yen Bai district is also home to the unique cultural identities of Mong and Thai ethnic minority groups, and various traditional values of local communities' traditional customs, festivals, crafts, costumes and cuisine.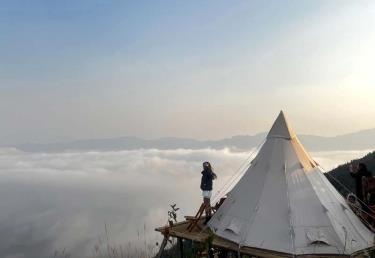 Camping has been chosen by many young people for their holidays over the recent years. In anticipation of that trend, some businesses and individuals in Yen Bai province have set up campsites to take full advantage of natural landscapes and attract tourists to the locality.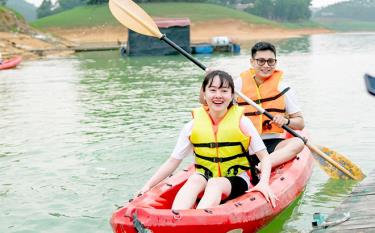 The northern province of Yen Bai welcomed over 121,000 visitors during the five-day holidays from April 29 to May 3, an increase of 70.2% compared to that the same period last year.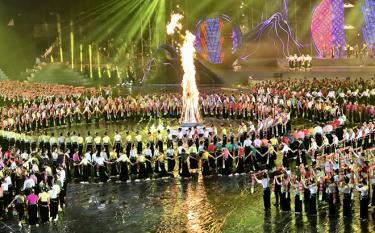 With diverse and unique potential, Yen Bai is a famous tourist destination in the north, as it welcomes millions of visitors every year. In addition to pristine landscapes and attractive indigenous cultures, the western localities of the province have launched many new and attractive tourism products for the five-day national holiday of Hung Kings Commemoration Day, National Reunification and May Day.