Van Yen district cares for social policy beneficiaries
YBO - Van Yen district of Yen Bai province currently has 836 social policy beneficiaries who are revolutionary contributors, wounded and sick soldiers, families of martyrs, revolutionary activists before 1945, and heroic Vietnamese mothers.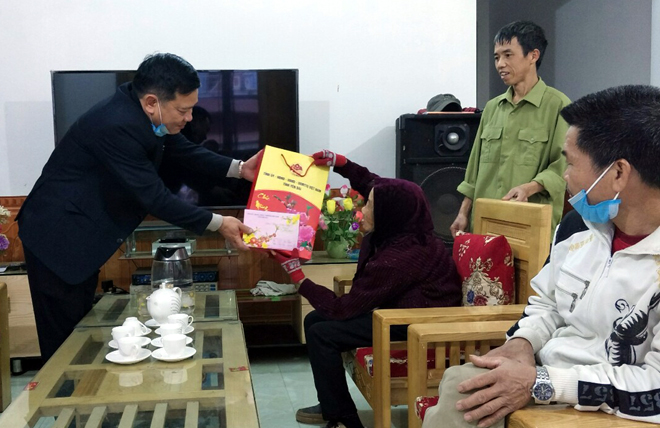 Leaders of Chau Que Thuong commune presented gifts to a social policy beneficiary on the occasion of the 2021 Lunar New Year Festival.
Implementing the provincial People's Committee's Decision No. 806 dated April 24, 2020, Van Yen authorities provided financial aid for the construction and repair of 88 houses of revolutionary contributors in 2020.
In 2021, the district has supported the repair of two houses of revolutionary contributors with a sum of 20 million VND each sourced from gratitude fund. It also mobilised funding from the society to build a house for a revolutionary contributor with a cost of 40 million VND.
Under the motto "The State and society together take care of revolutionary contributors", the district has annually called for contributions to the gratitude fund to improve the spiritual and material lives of the targeted people.
Towards the 74th Invalids and Martyrs' Day on July 27, Van Yen district has sent delegations to visit and present gifts to 1,039 families of social policy beneficiaries and revolutionary contributors.
Other news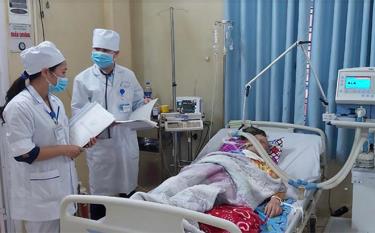 According to Yen Bai province's Social Insurance Agency, the local Health Insurance Fund pays 600-800 billion VND for medical examination and treatment each year. In many cases, patients are paid up to hundreds of millions of VND for a course of treatment.
The Women's Union in Van Yen district has been implementing a campaign on building hygienic habits for families initiated by the Vietnam Women's Union (VWU) Central Committee alongside another on building civilised lifestyle in urban and rural areas, with encouraging results.
Nearly 226,000 students in Yen Bai province officially began the 2021 - 2022 academic year on September 5 morning.
In the four waves of COVID-19 infections, the awareness, sense of responsibility, and self-consciousness of each people are an important factor helping Yen Bai province succeed in combating the pandemic so far.