Yen Bai holds online contest on women's nice behaviours
YBO - The Standing Committee of the Yen Bai Women's Union has organised an online contest themed "Yen Bai women behave nicely".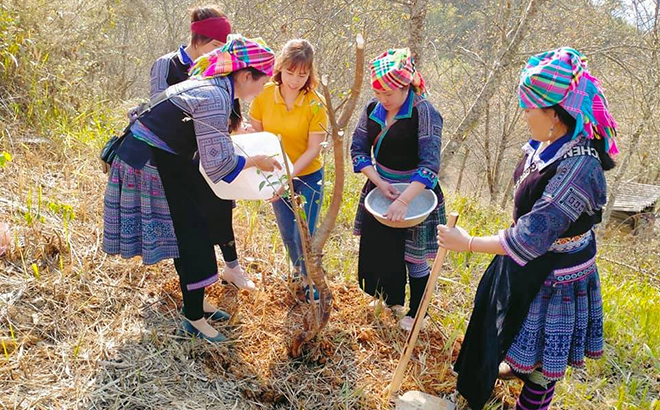 Members of the union's chapter in Mu Cang Chai district join a campaign of planting 5000 to day trees in the area.
The competition aims to raise awareness on the role and importance of the local human development toward the motto of "friendliness, compassion, solidarity, creativity, and integration" to meet the requirements of innovation, integration and development.
Via the event, the image of Yen Bai people will be introduced.
Submissions are required to be done in forms of photos or videos to reflect typical activities as well as beautiful, impressive and meaningful moments under the theme.
Topics include studying and following late President Ho Chi Minh's thought, morality and style; the building of new-style rural and civilised urban areas; safety for women and children, social vices prevention, traffic safety, and female engagement in building a green, harmonious and cheerful Yen Bai.
The competition runs from July to October on the Facebook page of the union at http://www.facebook.com/phunuyenbai.
Every month, a photo or video obtaining highest votes will be selected to be post on the union's official website, with winning works announced on local media.
Other news
Van Yen district of Yen Bai province currently has 836 social policy beneficiaries who are revolutionary contributors, wounded and sick soldiers, families of martyrs, revolutionary activists before 1945, and heroic Vietnamese mothers.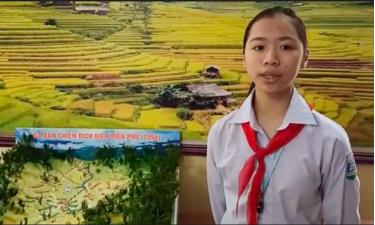 With collected items and scraps, a group of eighth graders of Co Phuc Secondary School in Yen Bai province's Tran Yen district has made a model of the historic Dien Bien Phu Campaign, making learners excited and easy to remember the very detailed and vivid battles.
Over the past years, the promotion of studying and following President Ho Chi Minh's moral examples has attracted the participation of officials and teachers of schools in Van Yen district, Yen Bai province.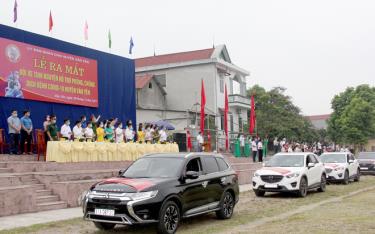 Van Yen district has established a team of volunteer drivers to support the prevention and control of the COVID--19 epidemic in the locality.