Lighting systems installed along rural roads in Luc Yen district
YBO - People in Luc Yen district of Yen Bai province have joined hands and donated money to install electric lighting systems along rural roads.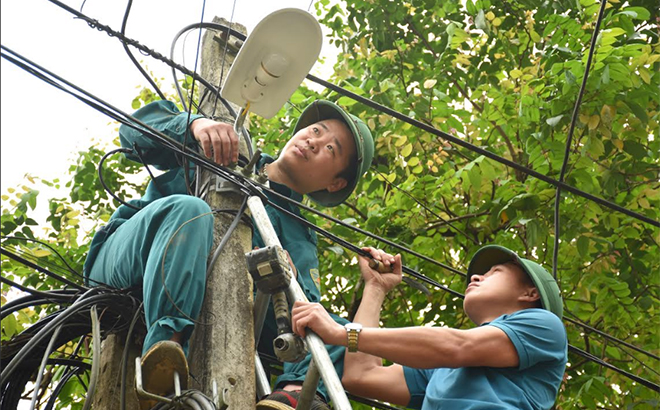 People in Cat village, Tan Lap commune of Luc Yen district together install the lighting system along rural roads.
Some 60 streetlights costing over 30 million VND (1,300 USD) light up a 2-km road in villages of Phuc Loi commune of Luc Yen district. Of the amount, Luc Yen authorities poured in 23.6 million VND while local households contributed over 10 million VND.
Despite many hardships and a high rate of poverty, people in the villages actively took part in the campaign. Some financially-stricken families helped with bush clearing, road cleaning, and power line installation.
To date, lampposts have been set up on 7.1 km out of a total of 28.48 km of rural roads in Phuc Loi commune, helping people travel conveniently and safely and ensuring security and social order and transport safety.
In Lang Muong village of To Mau commune, in only half a day thanks to the locals' joint efforts, 40 lights were installed along a 2-km road.
Dinh Thi Dau, a local resident, joyfully said that people have supported the campaign as it is for their own benefit. They are willing to pay for power bills, along with the repair and installation of the lighting systems.
To Mau has completed the installation of 130 lamps worth more than 68 million VND on 10 km of roads, bringing the rate of light-up roads in the commune to 70 percent.
From the success of the campaign in villages, the district's Fatherland Front has worked with political-social organisations, members of the Ho Chi Minh Communist Youth Union and people to raise funds for the purchase of transmission lines and bulbs, and contribute workdays to the installation.
Each month, local households voluntarily pay for electricity bills and replacement of blown bulbs. The campaign has also seen the participation of various organisations and firms. Lighting systems have been set up in over 60 km of roads in the district.
Other news
Nearly 226,000 students in Yen Bai province officially began the 2021 - 2022 academic year on September 5 morning.
In the four waves of COVID-19 infections, the awareness, sense of responsibility, and self-consciousness of each people are an important factor helping Yen Bai province succeed in combating the pandemic so far.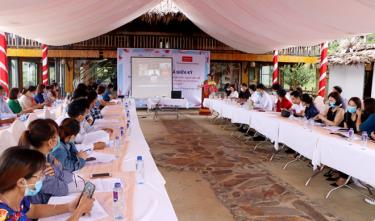 A project was carried out in Minh An and Binh Thuan communes of Van Chan district from October 2019 to July 2021 to improve cadres' capacity and people's awareness to facilitate access to support services for women and children affected by gender-based violence.
Nghia Lo township in the northern province of Yen Bai has launched its movement to build lighted, green and beautiful roads since 2020 as part of its efforts to encourage cultured behaviours and good lifestyle of local residents.