First general election in memory of 94-year-old voter
YBO - Hoang Trieu Cong, a 94-year-old voter in Luc Yen district's Muong Lai commune, said he still perfectly remembers his emotion on the day he joined in the election to select deputies to the country's first National Assembly in 1946, when he had just turned 18.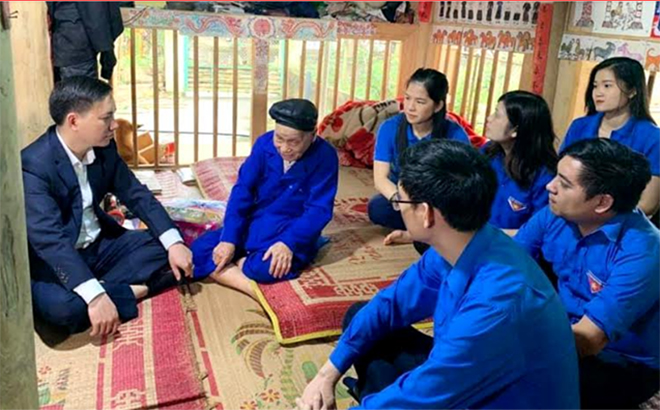 Hoang Trieu Cong tells young people about the election of deputies to the first National Assembly in 1946.
In recent days, the lucid old man has closely followed news programmes, especially on the elections of deputies to the 15th National Assembly and People's Councils at all levels for the 2021-2026 term.
For him, the first time exercising his right to voting was an unforgettable memory. Cong said: "After the liberation of Luc Yen, life was hard. During communications campaigns for the election, banners were made using chalk and woven bamboo. However, villages were bustling with excitement and people eagerly went to the polls chanting 'Long live the independent Vietnam'."
This was the first time Vietnamese people could exercise their citizen right in an independent country. The young Cong enthusiastically participated in revolutionary activities and was assigned to join the communications work.
"At that time, many people did not understand what general election was, so local officials and I held educational campaigns and explained everything related to election to them. Everyone was looking forward to the election day. At 6 am on January 6, 1946, voters in our commune fully gathered at the polling stations. The election was very successful," Cong recalled.
As for the upcoming elections, Cong hoped that voters in the country in general and voters in Yen Bai province in particular will wisely select outstanding, virtuous, talented, and visionary deputies, who listen to and understand the people's thoughts and aspirations, put the people's interests first, and wholeheartedly serve the Fatherland and the people.
The candidates should also be creative in economic development and policy making to make the nation become more prosperous, he added.
Other news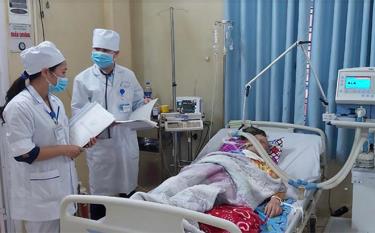 According to Yen Bai province's Social Insurance Agency, the local Health Insurance Fund pays 600-800 billion VND for medical examination and treatment each year. In many cases, patients are paid up to hundreds of millions of VND for a course of treatment.
The Women's Union in Van Yen district has been implementing a campaign on building hygienic habits for families initiated by the Vietnam Women's Union (VWU) Central Committee alongside another on building civilised lifestyle in urban and rural areas, with encouraging results.
Nearly 226,000 students in Yen Bai province officially began the 2021 - 2022 academic year on September 5 morning.
In the four waves of COVID-19 infections, the awareness, sense of responsibility, and self-consciousness of each people are an important factor helping Yen Bai province succeed in combating the pandemic so far.