Yen Bai's private clinics exert efforts in fight against COVID-19
YBO - After a period of interruption due to complex developments of the COVID-19 pandemic, private clinics in Yen Bai province re-opened on May 13.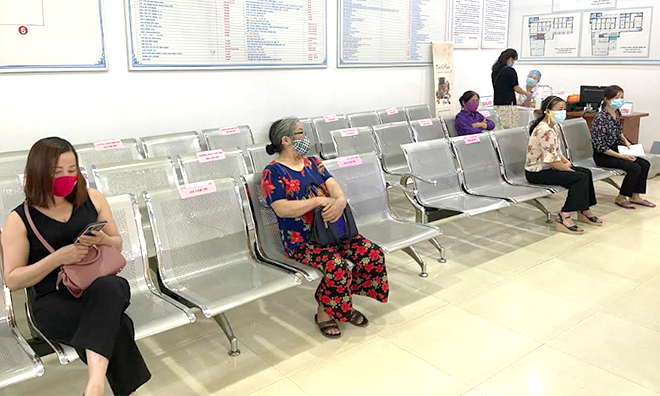 The Viet Trang An clinic provides health checkups and arranges seats to ensure distance between patients.
Phu Tho clinic is a private establishment with eight tables for medical consultation and five rooms serving other functions. Before COVID-19, it welcomed more than 200 people a day.
Director of the Phu Tho clinic Dr Vi Van Mien said once the clinic resumed operation, along with following guidelines of the health sector, it has worked to raise awareness among staff about COVID-19 prevention and control measures, and set up a steering board which is to devise countermeasures.
The clinic previously held training courses for staff on ways of infection, classification of suspected cases and first aid for COVID-19 patients.
Meanwhile, Viet Trang An clinic, one of the first private medical facilities of Yen Bai, meets conditions to provide health checkups and treatment covered by health insurance. It has a total of 87 doctors and workers but half of them work at the clinic's entrance for checkups, and an area is zoned off for suspected COVID-19 cases.
The clinic also stands ready to apply quarantine measures if necessary, and keeps a close watch on outside staff like guards, cleaners and service stall operators.
Dr Dao Thi Ngoc Lan, director of the clinic, affirmed that it has strictly complied with regulations of relevant agencies. In addition to frequently-used protective gears, health workers are provided with masks and protective clothing sets. At the end of working time, protective clothes will be disinfected on the spot.
By closely following regulations of relevant agencies, private health facilities are exerting efforts in COVID-19 prevention and control to ensure safety for patients.
All medical establishments are required to inspect and follow safety regulations in the fight against the ravaging pandemic under Decision No.3088/QD-BYT dated on July 16 of the Ministry of Health. By the 15th day of each month, facilities must do self-assessment and submit the result at https://cosoyte.vn.
The provincial Health Department has recently called for the engagement of medical workers in private health estblishments in the province's fight against COVID-19.
Other news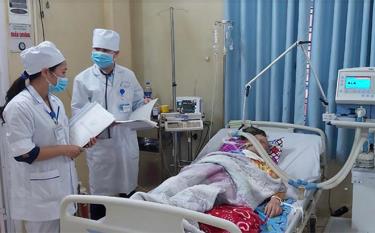 According to Yen Bai province's Social Insurance Agency, the local Health Insurance Fund pays 600-800 billion VND for medical examination and treatment each year. In many cases, patients are paid up to hundreds of millions of VND for a course of treatment.
The Women's Union in Van Yen district has been implementing a campaign on building hygienic habits for families initiated by the Vietnam Women's Union (VWU) Central Committee alongside another on building civilised lifestyle in urban and rural areas, with encouraging results.
Nearly 226,000 students in Yen Bai province officially began the 2021 - 2022 academic year on September 5 morning.
In the four waves of COVID-19 infections, the awareness, sense of responsibility, and self-consciousness of each people are an important factor helping Yen Bai province succeed in combating the pandemic so far.