Yen Bai: Communications helps prevent COVID-19 pandemic
YBO - Amid the complicated developments of COVID-19, localities of Yen Bai have applied various methods to effectively popularise prevention and control measures, helping to prevent the spread of the pandemic in the province.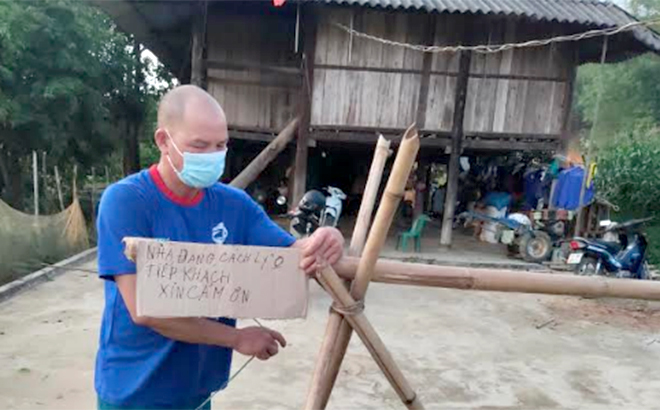 Many households in Nghia Lo township make their own boards to warn of the pandemic situation.
In all hamlets, villages, residential areas and streets of Nghia Lo township, images on the COVID-19 pandemic can be seen easily. Many households even make their own boards to warn about the COVID-19 situation.
Nghia Lo township regularly directs localities to timely implement regulations on pandemic prevention and control, while strengthening communications through loudspeakers, text messages and social networks.
In residential area No.2 of Pu Trang ward, an anti-COVID-19 teams were set up, each with five members. The teams assigned specific tasks to Party members in residential areas to supervise and encourage households to undertake self-quarantine at home to fully implement quarantine regulations, while setting up the signal system to alert locals about the pandemic, and popularising relevant issues through the loudspeakers.
Meanwhile, hundreds of self-managing teams have also been formed in many hamlets, villages and residential areas.
Each day, text messages are sent to 12,000 mobile service subscribers to update them on the pandemic situation and remind them to implement preventive measures.
Mobile communication teams and the loudspeaker system have contributed to the success of pandemic prevention and control in Luc Yen
In Luc Yen district, one of the effective communication methods is the loudspeaker system, including mobile loudspeakers operating in all alleys to reach all households.
Along with the recommendations of the health sector, local authorities have actively gathered and edited information suitable to the real situation in the locality to inform local residents.
At the same time, other practical activities have also been implemented such as reminding local people not to hold mass gatherings, offering free masks and popularising the "5K message". Thanks to the frequent reminding, local people have formed a habit of wearing masks before going out and washing their hands frequently.
Through simple methods that are easy to approach local residents from all walks of life, along with the involvement of the local Party Committees and administrations, Yen Bai is believed to well prevent and control the pandemic.
Other news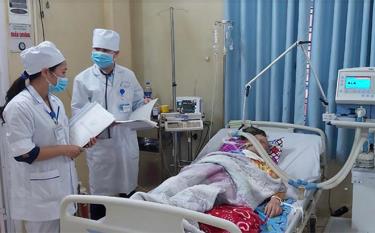 According to Yen Bai province's Social Insurance Agency, the local Health Insurance Fund pays 600-800 billion VND for medical examination and treatment each year. In many cases, patients are paid up to hundreds of millions of VND for a course of treatment.
The Women's Union in Van Yen district has been implementing a campaign on building hygienic habits for families initiated by the Vietnam Women's Union (VWU) Central Committee alongside another on building civilised lifestyle in urban and rural areas, with encouraging results.
Nearly 226,000 students in Yen Bai province officially began the 2021 - 2022 academic year on September 5 morning.
In the four waves of COVID-19 infections, the awareness, sense of responsibility, and self-consciousness of each people are an important factor helping Yen Bai province succeed in combating the pandemic so far.