Project creates healthcare progresses in Yen Bai
YBO - The development of high-tech and specialised services at hospitals in Yen Bai province, with support from Hanoi's Bach Mai Hospital over the past five years, has met locals' increasing and diverse demand for medical examination and treatment.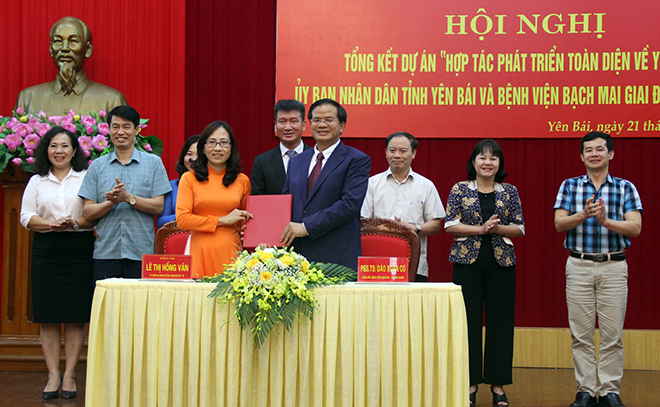 Yen Bai's medical sector signs cooperation agreement with Bach Mai hospital for 2022-2026.
The assistance was provided under a 2017-2021 comprehensive health cooperation and development project between the hospital and provincial authorities.
Associate Professor, Dr Dao Xuan Co, director of the Bach Mai hospital, said after half a decade, the project has made positive changes in high-quality services offered in Yen Bai.
The collaboration has seen the organisation of seven online consultations on emergency resuscitation and 14 seminars with more than 300 participants.
As a result, provincial-level general hospitals now perform 44 more advanced techniques in total.
The province's average rate of patients moved to higher level hospitals decreased from 5.66 percent in 2017 to 3.41 percent in 2021, with the patient satisfaction rate increasingly improved.
Chairman of the provincial People's Committee Tran Huy Tuan said Yen Bai is the first in the country to have such comprehensive health project with Bach Mai.
It is meaningful to a poor mountainous province like Yen Bai, Tuan said, pledging to sign more cooperation deals with the hospital in terms of training and technical transfer.
Other news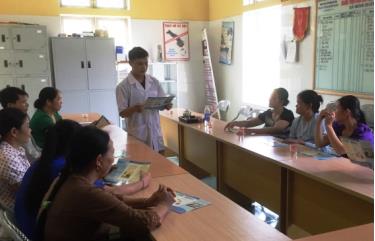 In the 2022 – 2025 period, 29 more extremely difficult communes in Yen Bai province are expected to be recognised as new-style rural areas, meaning that there will be nearly 95,200 people, equivalent to about 11.4% of the population from these communes, being not supported by the state budget anymore to buy health insurance cards.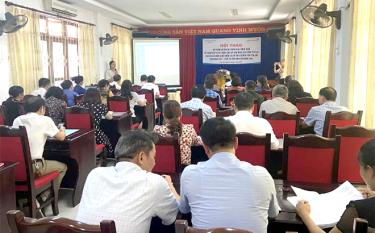 The Steering Committee for the Care and Protection of People's Health of Yen Bai province has recently organised a workshop to build an implementation plan for Plan No. 62/KH-UBND of the provincial People's Committee on the implementation of the National Strategy on Nutrition in the province in the 2021 - 2030 period, with a vision to 2045.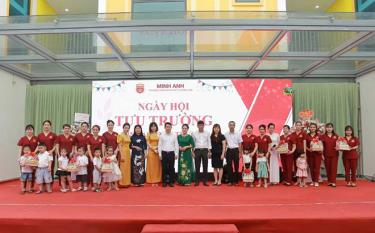 The Minh Anh Kindergarten, the first high-quality Vietnamese - English bilingual school in Yen Bai province, officially opened on August 1.
The authorities, sectors and organisations in Yen Bai province have taken specific actions and measures to realise the goal of poverty alleviation and hunger eradication, helping to bring a prosperous and happy life to local people.