Yen Bai implements Vietnam Health Programme for 2022 – 2025
YBO - The People's Committee of Yen Bai province has recently issued Plan No. 125/KH-UBND on the implementation of the Vietnam Health Programme in the province in the 2022 – 2025 period.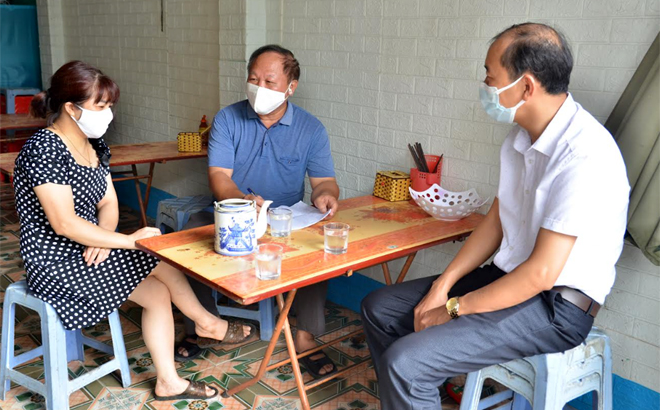 Encouraging families to disinfect and clean up the living environment after recovering from COVID-19 in Tran Yen district.
The programme aims to build an environment to support and strengthen the role and capacity of each citizen, and perform well the management and comprehensive health care to improve the health, stature, life expectancy and quality of life of local people.
Its specific objectives are to ensure a reasonable regimen, increase physical activities to improve the stature and health of people; raise awareness and change behaviour of each citizen and community to proactively prevent common risk factors for health in order to prevent diseases and protect the health of individuals, families and the community; and implement continuous and long-term health care management at the grassroots medical level to contribute to reducing the burden of diseases and fatality, and improving the quality of life for people.
The provincial People's Committee requested departments, agencies and localities to strengthen coordination, direct and organise the implementation of policies, goals, expenditures and activities of the Vietnam Health Programme in the fields under their authority.
Districts, townships and cities should take the initiative in formulating plans, putting the targets and tasks in the Vietnam Health Programme into the plan to perform the tasks of socio-economic development of the localities, regularly update and implement instructions and guidance related to the Vietnam Health Programme.
Other news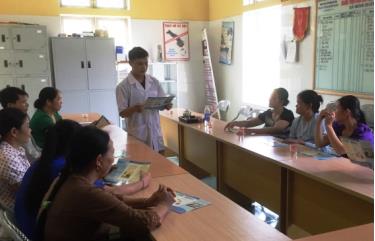 In the 2022 – 2025 period, 29 more extremely difficult communes in Yen Bai province are expected to be recognised as new-style rural areas, meaning that there will be nearly 95,200 people, equivalent to about 11.4% of the population from these communes, being not supported by the state budget anymore to buy health insurance cards.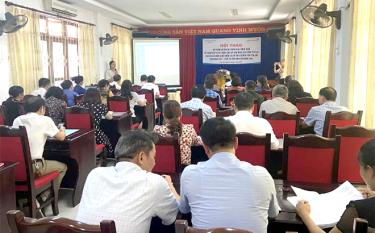 The Steering Committee for the Care and Protection of People's Health of Yen Bai province has recently organised a workshop to build an implementation plan for Plan No. 62/KH-UBND of the provincial People's Committee on the implementation of the National Strategy on Nutrition in the province in the 2021 - 2030 period, with a vision to 2045.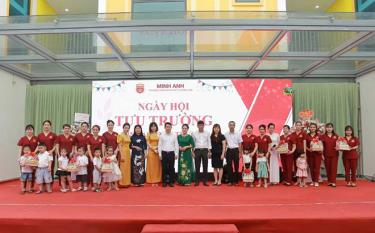 The Minh Anh Kindergarten, the first high-quality Vietnamese - English bilingual school in Yen Bai province, officially opened on August 1.
The authorities, sectors and organisations in Yen Bai province have taken specific actions and measures to realise the goal of poverty alleviation and hunger eradication, helping to bring a prosperous and happy life to local people.