Contest honours Yen Bai women's purposeful activities
Tuesday, January 18, 2022
YBO - A contest highlighting Yen Bai women's meaningful activities drew more than 6,400 interactions, nearly 1,900 comments and over 1,900 shares of entries.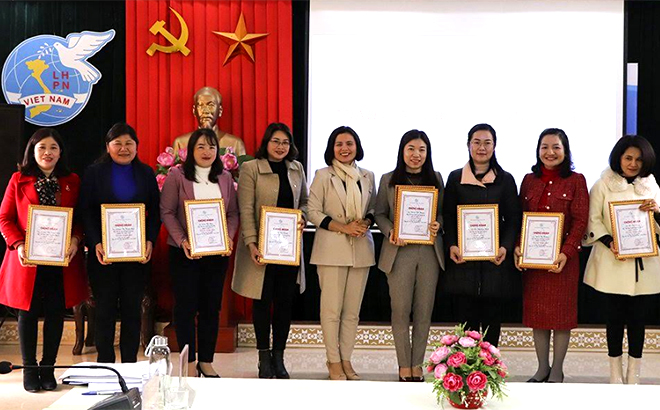 Representatives of units of the provincial Women's Union receive the awards.
Of the 15 most outstanding entries, two first prizes were presented, along with three second, four third and six consolation ones.
The online contest was held by the standing committee of the provincial Women's Union from July 9 to October 10, 2021. Entries could be either photos or videos posted on the Facebook page of the Women's Union.
The entries featured outstanding activities, together with amazing and meaningful moments in daily life as well as engagement in campaigns and key tasks of the Women's Union and Yen Bai at large, which helped promote the image of local people and women in particular.
They also encouraged good deeds so as to popularise the image of local residents as friendly, loving, harmonious and innovative people who stand ready for integration, helping raise the province's happiness index.
Other news
Yen Bai province's learning encouragement association has opened five classes on Nom-Dao writing (ancient Vietnamese and Dao ideographic scripts).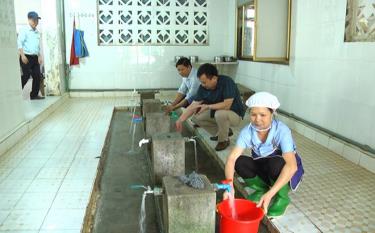 A project on expanding the scale of rural clean water and sanitation programme with loans from the World Bank has been carried out in 21 disadvantaged provinces in the northern mountainous, Central Highlands and south central regions since 2016.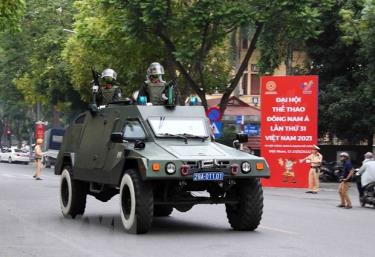 The Hanoi Police on April 29 launched a campaign to maintain security and social order during the 31st Southeast Asian Games (SEA Games 31), the region's biggest sport events.
The Women's Union of Yen Bai province has launched a campaign themed "Building the family of 5 nos, 3 cleans", which means no poverty, no law violations and social evils, no domestic violence, no violation of population policy and no children who are malnourished and drop out of school; clean house, clean kitchen and clean alley.