Tran Yen district capitalises on good mass mobilisation models
Sunday, November 21, 2021
YBO - Thanks to efforts to improve civil servants' attitude and performance while serving people and to practice grassroots democracy, the political system at all levels in Tran Yen district of Yen Bai province has substantially reformed mass mobilisation activities.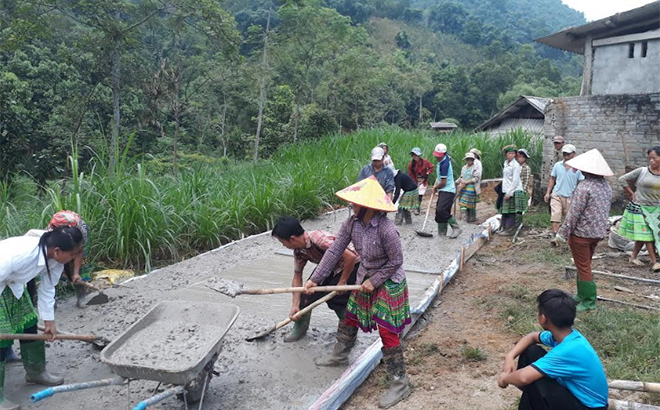 Residents in Hong Ca commune have actively joined hands in upgrading local roads.
State administrative agencies have disseminated the Party and State's guidelines and policies to the entire civil servants and public employees so as to boost the combination of mass mobilisation activities with their specialised duties.
Notably, leaders of all-level Party committees and administrations have increased direct meetings and dialogues with people. A number of emulation movements and good mass mobilisation models have generated practical outcomes and won over widespread support from local residents.
Tran Yen district now has 367 good mass mobilisation models, including 156 models of livelihoods development such as the production, processing and sale of Bat Do bamboo shoot products in Kien Thanh, Hong Ca, and Hung Khanh communes; mulberry farming and silkworm breeding in Tan Dong, Bao Dap, Dao Thinh, and Quy Mong communes; chicken farming in Minh Quang, Hoa Cuong, Y Can, and Cuong Thinh communes; and organic cinnamon production chain in Dao Thinh, Tan Dong, Viet Thanh, Hoa Cuong, and Kien Thanh communes.
There are 123 models related to cultural and social aspects such as the new-style rural area model in the communes of Bao Dap, Viet Thanh, Dao Thinh, and Minh Quan; the Dao-language singing club in Hamlet 8 of Tan Dong commune; and the residential areas of environmental protection across the district.
The 27 models in safeguarding defence - security include security self-management groups, reconciliation and security - order ensuring groups in ethnic minority-inhabited areas, and groups for crime prevention and control.
Meanwhile, there are 61 models in the field of political system building, focusing on administrative procedure reform, thrift practice, wastefulness prevention, and fee collection transparency.
Apart from good mass mobilisation models, more than 150 spells have also been organised every year to create conditions for nearby 5,000 cadres to join over 12,000 local residents in environmental clean-up. In addition, they have worked together to grow flowers along more than 300km of roads, dredged over 20km of sewers and sluices, and given a facelift to 116 cultural centres of different hamlets in Tran Yen.
Other news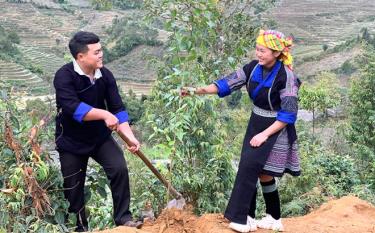 The "Happy village" model was formed in De Xu Phinh commune, Mu Cang Chai district, to encourage residents to abide by the guidelines and policies of the Party and State as well as village regulations, while supporting each other in economic development, thus raising the happiness index for local people.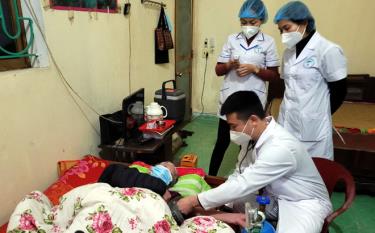 Medical stations in Yen Bai province have actively raised public awareness of fighting winter-spring diseases that potentially cause food poisoning, enhanced epidemiological supervision, especially the COVID-19 pandemic in towns, wards and communes.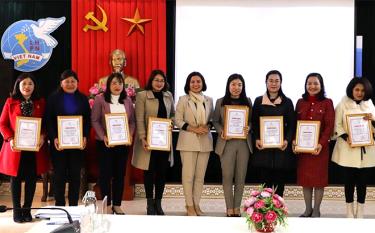 A contest highlighting Yen Bai women's meaningful activities drew more than 6,400 interactions, nearly 1,900 comments and over 1,900 shares of entries.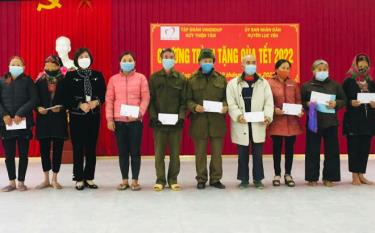 On January 10, VinGroup's Thien Tam Fund, in collaboration with the provincial Fatherland Front and relevant units, presented 1,000 gift packages, worth 600,000 VND each, to poor households in 23 communes of Luc Yen district ahead of Tet (the traditional Lunar New Year) holiday.