Nearly 226,000 students in Yen Bai enter new academic year
Tuesday, September 7, 2021
YBO - Nearly 226,000 students in Yen Bai province officially began the 2021 - 2022 academic year on September 5 morning.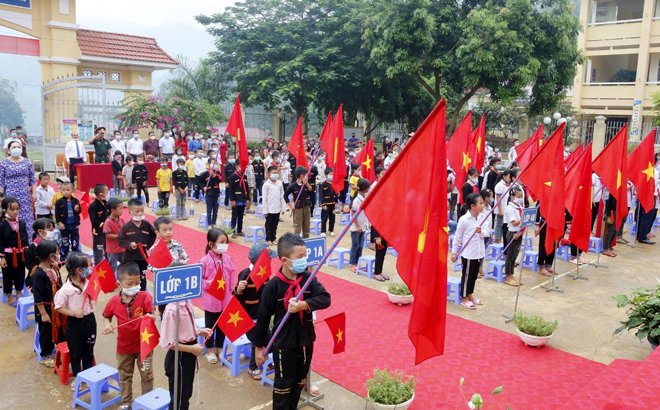 The opening ceremony of the new academic year at the Xuan Tam Primary and Junior High School in Van Yen district.
In this academic year, the province has 443 establishments of pre-school and general education with 6,940 classes and 225,928 students, rising 221 classes and 5,067 students from the previous year. There are 56,744 preschool students, accounting for 90 percent of the children of preschool age; 88,174 primary school students; 59,731 others enrolling in junior high schools; and 21,279 in senior high schools.
Secretary of the Yen Bai provincial Party Committee Do Duc Duy presents scholarships to students of the Son Ca Kindergarten, the semi-boarding primary school for ethnic minority students, and the Ban Cong Junior High School in Tram Tau district.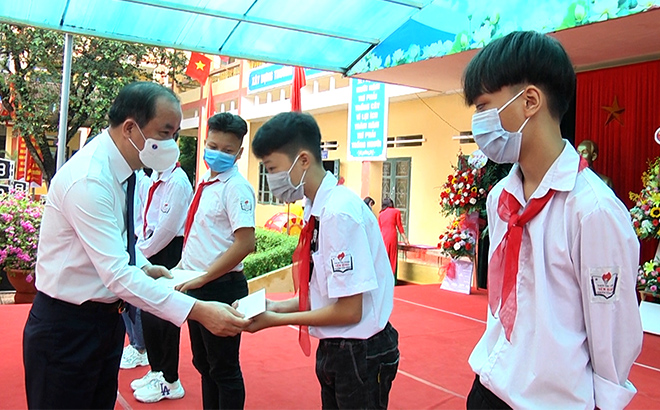 Standing Vice Chairman of the provincial Party Committee and Chairman of the provincial People's Council Ta Van Long presents gifts to disadvantaged students with good academic results at the Junior High School of Yen Binh township.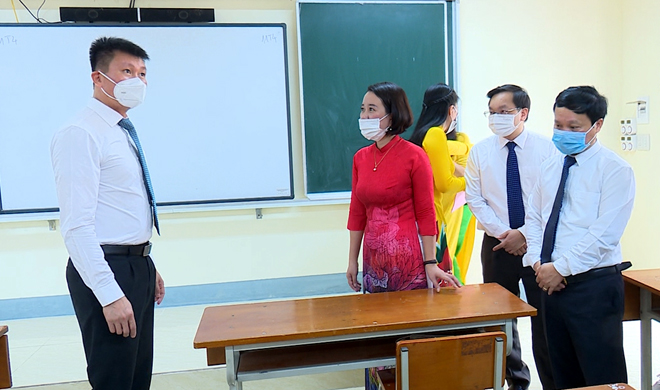 Chairman of the provincial People's Committee Tran Huy Tuan visits the newly-built Nguyen Hue Senior High School in Yen Bai city.
Though Yen Bai has stayed free of COVID-19 community infections, the local education - training sector hasn't lowered its guard but enhanced anti-pandemic measures and readied response plans.
Schools have also based on the local situation to organise opening ceremonies for the new academic year both in-person and online. The events were also simplified to meet disease prevention requirements.
The province has 300 students stranded in "red zones" like Hanoi and many other provinces and cities, so they have to temporarily enroll in schools of those localities. Meanwhile, nearly 460 students from the localities hit by the pandemic also have to continue their learning in Yen Bai.
Provincial leaders attended the ceremonies to share the joy in the new academic year with local teachers and students. Officials from the provincial Department of Education and Training also visited schools across Yen Bai to offer spiritual support to teachers and students.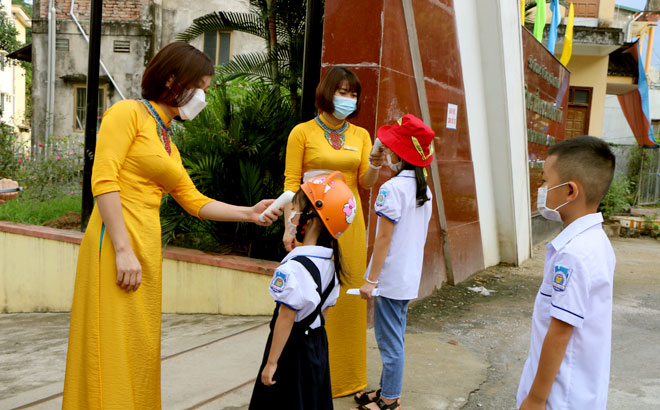 All students have to receive temperature check and sanitise hands before entering school.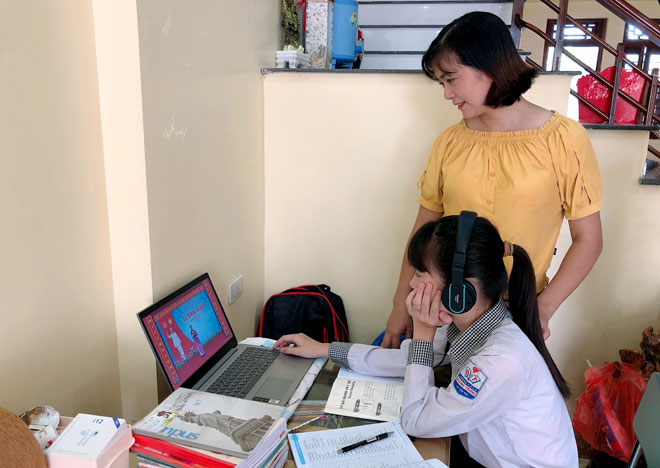 Nguyen Hoang Tram Anh, a resident in Hanoi, has been given favourable conditions to learn at the Quang Trung Junior High School in Yen Bai city.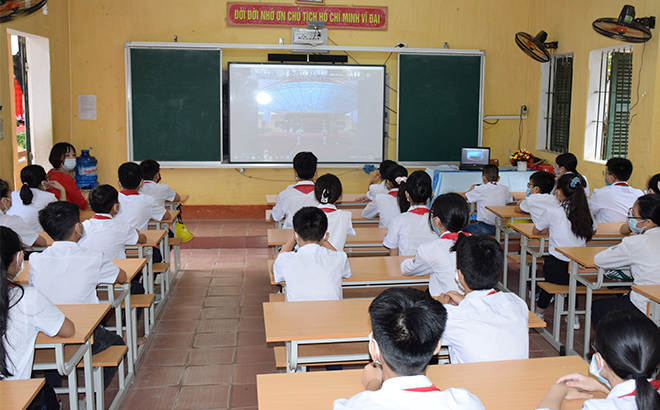 Seventh graders of the Junior High School of Yen Binh township, Yen Binh district, attend the opening ceremony of the new academic year via videoconference.
Other news
The Steering Committee for Voluntary Blood Donation of Yen Bai province has held a ceremony to honour 100 outstanding blood donors in 2021.
Yen Bai is one of 12 provinces selected by the Ministry of Culture, Sports and Tourism to pilot the implementation of a set of good behaviour within the family.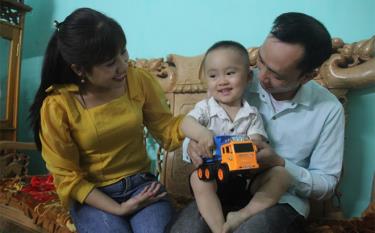 Over the past years, the emulation campaign on women good at balancing professional work and personal life has been spread among female labourers in Yen Bai province, helping to promote women's position and role in different spheres of the social life.
The Yen Bai Farmers' Union has launched the model club of farmers with successful production and business in Hung Thinh commune, Tran Yen district, Yen Bai province.