Project supporting victims of gender-based violence reviewed
Wednesday, September 1, 2021
YBO - A project was carried out in Minh An and Binh Thuan communes of Van Chan district from October 2019 to July 2021 to improve cadres' capacity and people's awareness to facilitate access to support services for women and children affected by gender-based violence.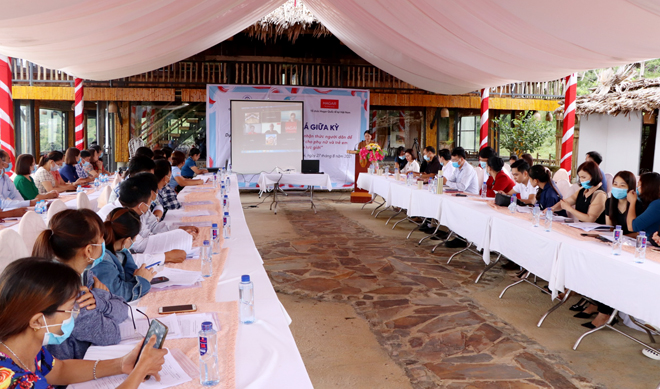 The Women's Union of Yen Bai province recently coordinated with Hagar International in Vietnam to hold a mid-term review meeting for the project.
It aims to assist the women and girls suffering from violence, particularly domestic violence, sexual abuse, and human trafficking, along with high-risk groups so as to help them raise their voice and enhance their safety and welfares.
Under the project, two quick response teams were set up in the two communes to aid victims of domestic violence, sexual abuse, and human trafficking. They made nearly 400 visits to victims' families, collected information via telephone, successfully settled 16 disputes, and made support plans and proposals for 260 victims of gender-based violence.
Besides, two clubs were established on a trial basis, involving 30 families where violence occurred in Minh An commune to provide them with knowledge about gender equality, violence against women and girls, and relevant laws, thus helping to raise women's confidence and awareness of their rights, as well as men's awareness of the issue and skills to control violence factors.
The project opened 13 training courses for 80 cadres from the provincial to hamlet levels, equipping participants with knowledge of gender-based violence and related laws, along with information dissemination and club management skills.
It also organised eight communications campaigns and contests about domestic violence and COVID-19 prevention, together with a competition seeking initiatives against sexual abuse in Minh An and Binh Thuan communes, attracting more than 1,000 participants.
The project has initially created improvement in local authorities, sectors, and organisations' awareness of gender-based violence prevention; reinforced inter-sectoral cooperation in assisting victims of gender-based violence, and boosted victims' access to support services to help them gradually escape from violence and develop civilised families.
Other news
The Steering Committee for Voluntary Blood Donation of Yen Bai province has held a ceremony to honour 100 outstanding blood donors in 2021.
Yen Bai is one of 12 provinces selected by the Ministry of Culture, Sports and Tourism to pilot the implementation of a set of good behaviour within the family.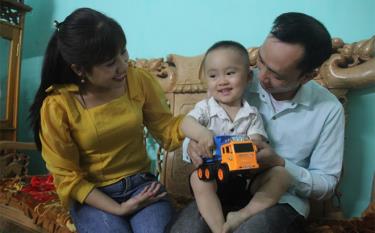 Over the past years, the emulation campaign on women good at balancing professional work and personal life has been spread among female labourers in Yen Bai province, helping to promote women's position and role in different spheres of the social life.
The Yen Bai Farmers' Union has launched the model club of farmers with successful production and business in Hung Thinh commune, Tran Yen district, Yen Bai province.