Van Chan district develops rural roads
Saturday, September 23, 2023
YBO - People in Residential Area No. 5, Lien Son farm township, Van Chan district join hands with local authorities to build rural roads.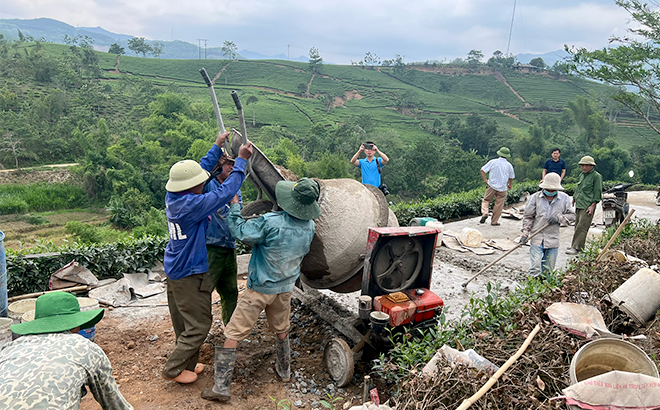 People in Residential Area No. 5, Lien Son farm township, Van Chan district join hands with local authorities to build rural roads.
Right after the district's 21st Party Congress for the 2020-2025 tenure concluded, Van Chan district has worked to develop synchronous socio-economic infrastructure, with a focus given to cementing at least 300 kilometres of rural roads.
Carrying out the district's guideline on cementing rural roads, field roads and roads to production zones of residential areas, Nong truong Lien Son (Lien Son farm) township has paved 39 out of 42 kilometres of rural roads with cement or asphalt, facilitating local residents' travel and trade activities.
According to Truong Van Dau, head of Residential Area 5 of Nong truong Lien Son township, all of the residents agree with the district's guideline as the roads help them travel more conveniently while making contributions to increasing the values of their lands and agricultural products.
The residents are enthusiastic to donate land and money, as well as engage in road construction, Dau said.
Doan Quang Ky, Vice Chairman of the People's Committee of Nong truong Lien Son township, said thanks to positive response from local officials, Party members and residents, the campaign to build rural roads has been expanded across the town.
During 2020-2022, more than seven kilometres of rural roads were built in the township, he said, adding expansion was made to 650 metres of road, while construction of 1,400 metres of road with a width of three metres was completed in 2023.
With a view to speeding up the construction work as well as mobilising resources for the development of the new-style rural areas, Van Chan district has worked to engage the whole political system in the task, enhance communications work, and encourage local residents to donate land to build rural roads.
Since 2020, more than 2,580 households have donated nearly 446,000 square metres of land, over 126,800 of crops and many works on land worth nearly 29 billion VND (1.19 million USD).
Since there is no compensation and resettlement assistance for road construction in the district, local residents' support is significant to complete major projects such as Son Luong – Sung Do – Nam Muoi and Dai Lich - Chan Thinh - Binh Thuan – Nghia Tam - Minh An roads.
Dinh Van Truong, Vice Chairman of Van Chan district People's Committee, said the district has mobilised all resources to cement more than 500 kilometres of rural roads, helping local residents travel more conveniently.
Other news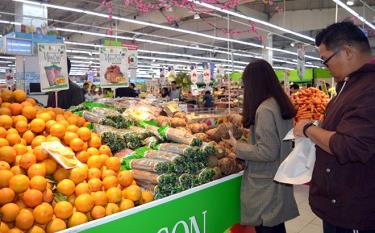 A programme to promote agricultural and aquatic products of Yen Bai province will take place at Big C Thang Long supermarket in Hanoi from November 29 – December 3, 2023.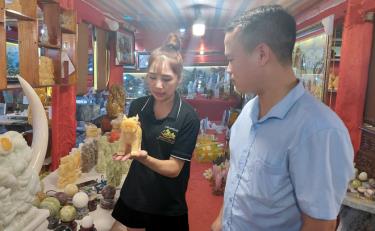 The total retail sales of goods and services in October in Yen Bai province was estimated at nearly 2.2 trillion VND (88 million USD), an increase of 0.11% compared to September and up 4.36% year on year.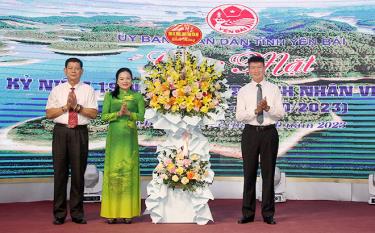 The provincial People's Committee on October 12 held a meeting with businesses' representatives and entrepreneurs on the occasion of the 19th anniversary of Vietnamese Entrepreneurs' Day (October 13, 2004-2023).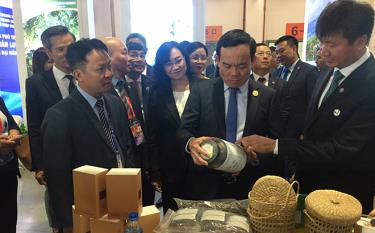 Trade promotion activities have been considered an effective measure to remove difficulties and expand markets for goods. The organisation of such activities regularly has helped bring products of Yen Bai to big supermarkets in Hanoi, while supporting many local firms to seek partners and sign big sale contracts.