Yen Bai's vermicelli-making villages bustling with year-end season
YBO - Taking advantage of the fertile alluvial soil along the Red River, people in Yen Bai province grow canna indica as a raw material for making vermicelli. With their diligence and continuing learning, they have made the trade well-known inside and outside the province.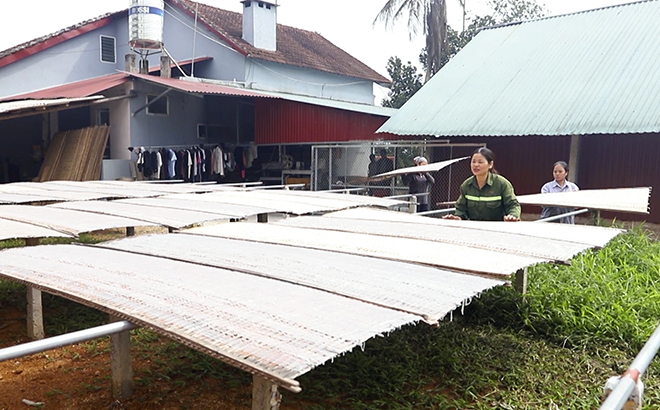 People in Quy Mong commune, Tran Yen district take advantage of favourable weather to process vermicelli to serve year-end season.
Every day at 4am, Vu Tien Thom's family in Gioi Phien commune, Yen Bai city, starts working. At present, all stages are automated from the stove, dough mixer, and roller, to the product preservation, thus contributing to shortening the time of making vermicelli and reducing manpower.
During the Lunar New Year, all five family members work continuously from dawn to dusk to have enough output to serve consumers. The vermicelli is made from canna indica starch, so when cooked it is very sticky, soft, chewy, and has a characteristic delicious taste. Gioi Phien vermicelli is a product that has reached the 3-star OCOP (one commune, one product) standard.
Currently, Gioi Phien commune has 50 households engaged in vermicelli production with an output of over 500 tonnes a year, and the selling prices range from 60,000 to 65,000 VND (2.56-2.77 USD) per kilo.
Pham Thi Thu Ha, deputy head of Gioi Phien vermicelli production and trading cooperative, said that the cooperative has the responsibility of popularising and selling vermicelli products on e-commerce platforms such as Shopee, Lazada, voso.vn; and deliver goods to consumers.
Meanwhile, Tran Yen district has Viet Hai Dang cooperative in Thinh Loi hamlet, Quy Mong commune, specialising in the production of vermicelli. Set up in 2017, the cooperative now has eight members. In August 2020, its vermicelli was recognised as a 3-star OCOP product. In anticipation of the coming Lunar New Year, the cooperative also increases its capacity to 70-80 kilo per day to transport to other cities and provinces.
Phung Thi Tuyen, head of Viet Hai Dang cooperative, said canna indica is grown locally in accordance with VietGAP standards. Stages such as processing, preservation, packaging and consumption must also ensure food hygiene and safety.
joining the cooperative, each member household commits to preserving and promoting the brand of local vermicelli products so that Quy Mong vermicelli not only reaches more places but always retains its credibility with customers, Tuyen said, adding that in the past, farmers in the two vermicelli villages only grew canna indica during their leisure time, but now it has become a key crop helping locals get rich.
Other news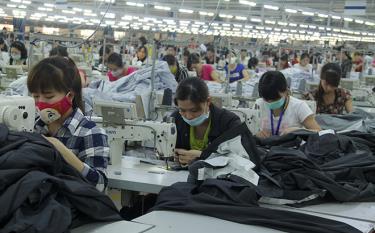 After a week-long Lunar New Year holiday, companies, businesses and cooperatives in Yen Bai province immediately resumed operations to fulfil orders for the first months of the year.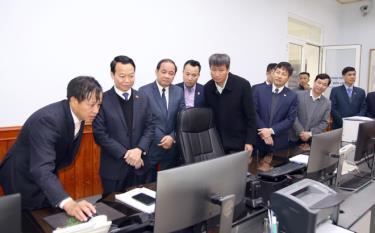 The Party Committee of the provincial agencies and enterprises' bloc, in coordination with the Business Association of Yen Bai province, recently organised a ceremony in Thac Ba township, Yen Binh district, to mark the launch of business activities of the year 2023.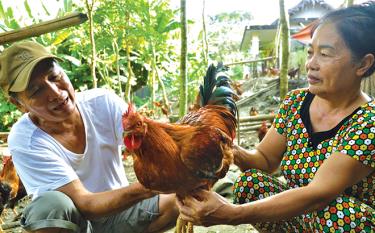 Luc Yen district is well known for food specialties including orange, purple potato, eggplant, duck, and capon.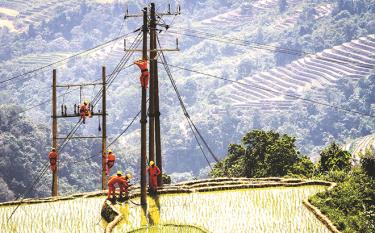 Previously, when the locality was yet to be connected to the electric grid, 90 households in Lang Mit village, Van Yen district's Tan Hop commune, pooled money to buy electric wires and poles to bring electricity to the village. However, the self-made electric line could only meet lighting needs.