Israeli painter's exhibition spotlights beauty of Vietnam
Tuesday, October 26, 2021
Paintings by French-Israeli artist Jennifer Amouyal are being showcased at the "Wanderlust" exhibition that opened on October 26 in Hanoi Café in Tel Aviv downtown.
Amouyal said that after one month travelling through Vietnam three years ago, she was deeply impressed by the culture and people of Vietnam, especially the H'mong ethnic minority people in the northern province of Lao Cai.
Co-hosted by the painter and the Vietnamese Embassy in Israel, the exhibition introduced paintings featuring Vietnamese landscapes such as Ha Long Bay, and the beauty of rural workers and H'Mong women in their traditional costumes.
Amouyal said that she will use parts of money from selling the paintings to buy books for Vietnamese children and support poor women in Lao Cai. She also expressed her hope to soon visit Vietnam again.
Other news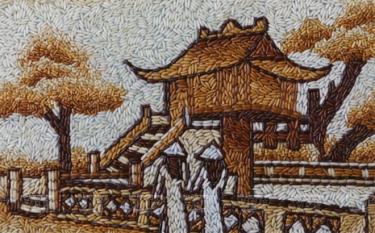 Vietnam is without a doubt a country of rice. It's a key part of people's diet, eaten twice a day on most days as a staple for breakfast, lunch or dinner or even as a snack. Showing just how important it is, rice is even now being used in a new type of artwork - rice painting.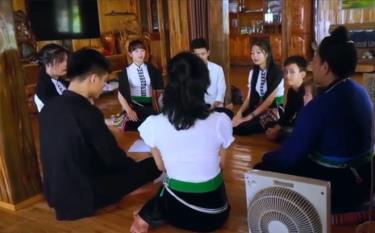 A video on the conservation of folk music of Thai ethnic people by a group of high school students in Nghia Lo township of Yen Bai has clinched a second prize at the 'Vietnam's quintessence' contest.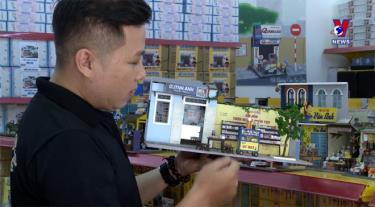 Vietnamese culture has been nudged closer to domestic and foreign friends through life-like palm-sized miniatures of groceries, food carts, local dishes, barber shops, and even iconic tourist attractions made by young people around the country.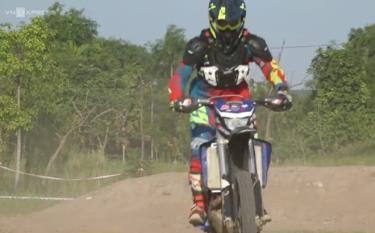 Skilled and unskilled off-road motocross enthusiasts are thrilled to have a track to practice on, just 10 km away from downtown Hanoi.