Van Yen creates favourable conditions for all economic sectors to develop
YBO - Van Yen district has created favourable conditions for all the economic sectors, especially the private one, develop production.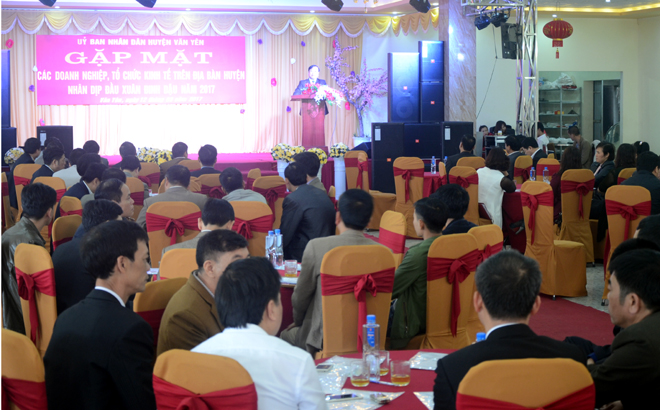 Van Yen district hosts an annual government-business meeting every spring.
The district has regularly held dialogues and meetings with local firms and cooperatives to help them remove barriers, adopted supportive policies for start-ups and small- and medium-size enterprises, and encouraged household businesses to register as a company, said Chairman of the district's People's Committee Vu Xuan Hai.
By the end of 2019, Van Yen had had 761 production establishments in industry and handicraft developing towards modernisation, environmental protection, and natural resources presevation and diversification.
Thanks to its efforts to improve local business climate, the district has attracted 26 projects, worth over 5 trillion VND.
Over the last five years, a total of 119 enterprises have been founded in the district, nearly doubling 2015's figure. At the same time, 49 cooperatives have been set up, bringing the total to 79.
The firms have exerted a lot of efforts to apply advanced technology, expand production and seek new markets for their products. They have also managed to diversify their products to meet demand of foreign markets. For example, the district used to produce only dry cinnamon bark and cinnamon essense but now there are more than 50 cinnamon products made in the district.
In 2020 and the years to come, the district plans to continue promoting innovation, making the most of all resources and potentials so as to develop infrastructure.
It will particularly draw investment to infrastructure in industrial clusters with an aim of raising the number of projects there by 2.5 times by 2025.
The district also plans to lure more investment and enhance cooperation in the production of high-value products, such as high-class wooden furniture and cinnamon essense, to meet export standards while further diversifying products from cinnamon to make the most of its value.
It will welcome potential investors in major projects like a hydropower facility on Thia and Hut canals, mining and processing of rare earth, graphite and iron ore and production of building materials.
Other news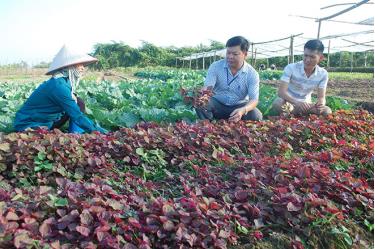 Yen Bai city is prioritising resources for developing infrastructure so as to create favourable conditions for locals to boost agriculture and attract investment to this sector.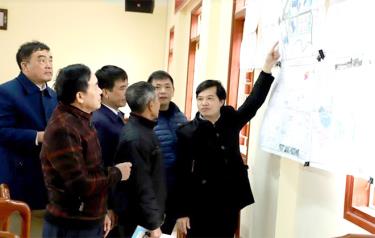 The People's Committee of Yen Binh district has announced the Yen Bai Provincial People's Committee's decision approving a project on the adjustment and expansion of the Thinh Hung industrial cluster in Thinh Hung commune.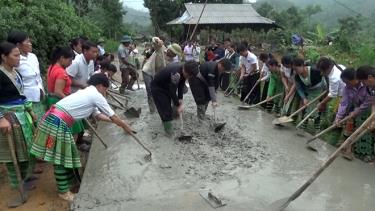 The Ministry of Agriculture and Rural Development, in coordination with the People's Committee of Yen Bai province, held a conference on December 2 and 3 to review the implementation of the national target programme on building new-style rural areas in extremely disadvantaged regions for the 2016-20, with a vision to 2021-25.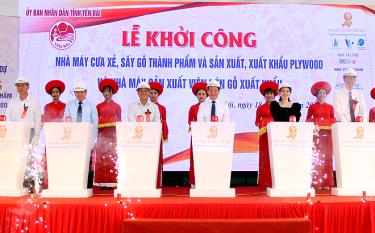 The People's Committee of Yen Bai on September 18 held a ceremony to begin construction of wood processing factories for exports in Ngon Ngoi hamlet in Minh Quan commune of Tran Yen district.