Khen be - unique musical instrument of Thai people in Nghia Lo
YBO - For the Thai ethnic minority group in Muong Lo, Nghia Lo town, Yen Bai province, Khen be (a raft-shaped khen) is a unique musical instrument that is indispensable in weddings, Lunar New Year (Tet) holidays, or spring festivals.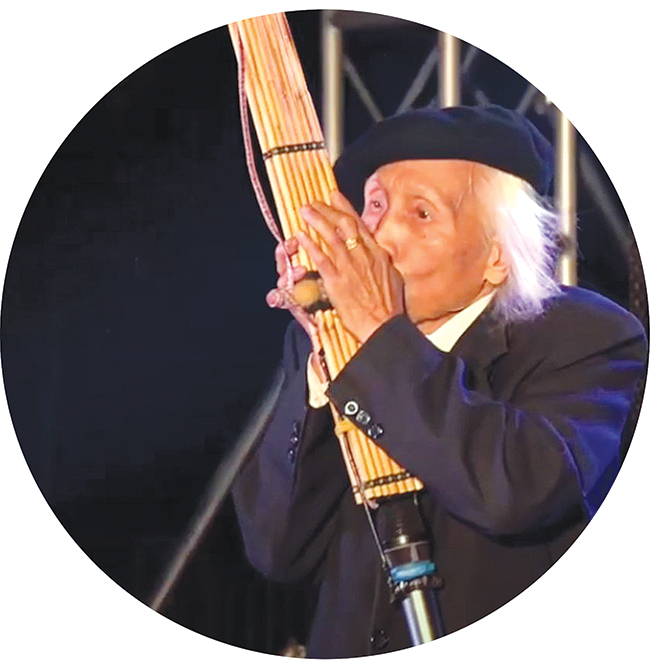 Artisan Lo Van Bien is blowing khen be.
It is not only an instrument connecting love and the soul in folk songs and dances and a cultural and spiritual symbol, but also an indispensable instrument in all types of Xoe dances.
This instrument is made up of 14 small and thin bamboo pipes with less knots. It is divided into two rafts with seven pipes each which are arranged from low to high.
The length of the instrument depends on makers, while its sound depends on "blades" which are made of copper or silver. Its gourd is made of wood, with one end is perforated, and the other is sealed with stone beeswax.
The sound of each flute depends on how "blades" are arranged, and the accuracy in distance of holes on the gourd.
Long flutes with high and bass volume are for the elderly, while short ones with low volume are for young people.
Making a khen be requires many stages with the meticulousness and talent of craftsmen. A good trumpet will show the soul of performers and those who made it.
Visitors to Muong Lo, Nghia Lo can easily join and experience cultural and artistic activities with melodious and attractive melodies from the instrument of the Thai people at community tourist sites, and communal houses in hamlets.
They can also learn how to make and play this instrument – which set a Guinness Vietnam record in 2017, at local ethnic musical clubs./.
Other news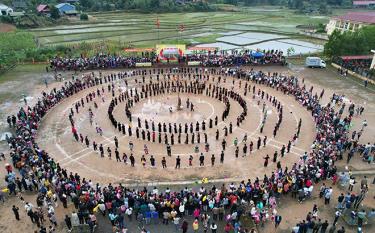 Having recognised that customs and practices, as well as folk songs and dances of the Tay ethnic minority people, are fading away, artisan Ha Thi Thanh Tinh, who resides in Kien Lao village, Kien Thanh commune, Tran Yen district, Yen Bai province, has established a traditional art club in the locality with the support of some elderly persons.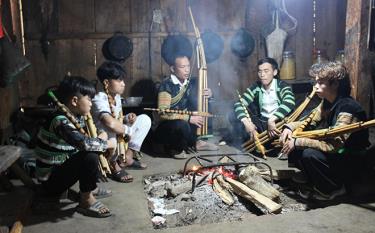 Tram Tau district in the northern mountainous province of Yen Bai is not only a land with majestic natural scenes but also home to many unique cultural values of ethnic minorities. Such cultural values are identified as a highlight to develop local tourism.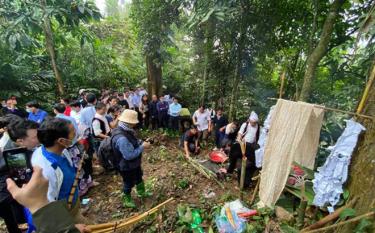 It is a long-standing custom that on the last day of the first lunar month, the Mong ethnic people in Na Hau commune of Van Yen district, Yen Bai province, holds the "Cung rung" (forest worshipping) ceremony, the biggest traditional and also most important one in a year of local residents, to pray to the Forest God for well-being and prosperity.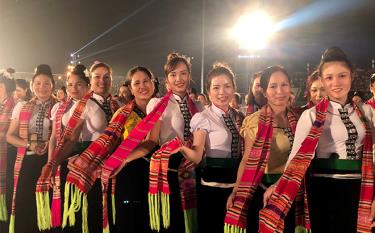 YBO - Brocade scarf, is an indispensable item of every Thai girl. Brocade scarf is not only used to keep warm, and protect them from the sunlight and wind, but also a highlight that brings the unique charm to the traditional costumes of Thai women.