Yen Binh district strives to build schools of happiness
YBO - This year, Yen Bai province's Yen Binh district is implementing the model of 'schools of happiness' in six educational establishments - Binh Minh and Vu Linh kindergartens, Nguyen Viet Xuan and Kim Dong elementary schools, Yen Binh town's secondary school, and Thac Ba town's elementary and secondary school.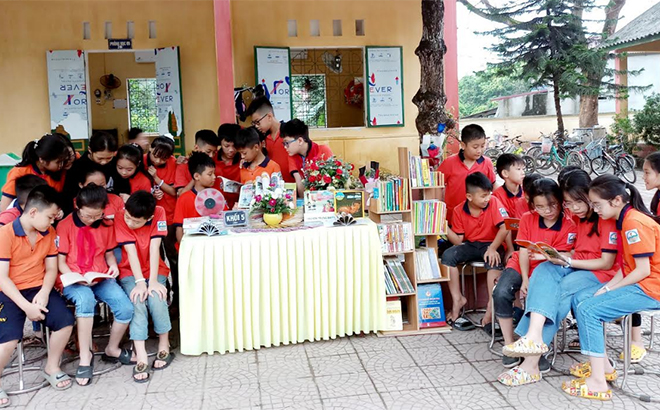 Pupils at the Nguyen Viet Xuan elementary school read books during their break.
In the past years, the Nguyen Viet Xuan elementary school has held a host of experience activities to help its students develop their personal capacity such as English learning exchanges, painting contests, football championships, and visits to the local museum, among other activities.
It has also focused on the three most important criteria of love, safety and respect. To make the model more than just a slogan, the school has made a complete change that has significantly affected its teachers' perception and attitude.
Knowledge checks will no longer be a pressure part of each lesson as previously, with the knowledge incorporated into quizzes in games initiated by teachers to increase their interactions with pupils. When students think of their day at school as a happy time, a school of happiness is formed.
Nguyen Van Lich, head of the district's education and training division, said the local education sector has set a goal of building such schools for 2021 – 2025 based on 20 criteria regarding the learning environment, teaching and educational activities and relationships formed in and outside the schools.
Accordingly, the model is being applied at six schools this year and is expected to expanded to all local kindergartens, elementary, secondary and high schools in 2022.
Yen Binh district targets to have all of its schools meeting the criteria set for the model by 2025.
The division has recently held a workshop on building schools of happiness with the participation of psychologists to help teachers better understand the model.
Other news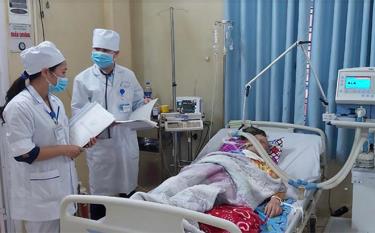 According to Yen Bai province's Social Insurance Agency, the local Health Insurance Fund pays 600-800 billion VND for medical examination and treatment each year. In many cases, patients are paid up to hundreds of millions of VND for a course of treatment.
The Women's Union in Van Yen district has been implementing a campaign on building hygienic habits for families initiated by the Vietnam Women's Union (VWU) Central Committee alongside another on building civilised lifestyle in urban and rural areas, with encouraging results.
Nearly 226,000 students in Yen Bai province officially began the 2021 - 2022 academic year on September 5 morning.
In the four waves of COVID-19 infections, the awareness, sense of responsibility, and self-consciousness of each people are an important factor helping Yen Bai province succeed in combating the pandemic so far.