Yen Bai province enjoys fruitful results in national exams
YBO - The educational sector of Yen Bai province is said to have recorded a "bumper harvest" with 33 prizes in the 2023 national examinations for excellent high school students (including two first-place prizes), three prizes higher than the target. More than half of the participating students won prizes, two of them chosen as candidates for the national teams to compete at international tests.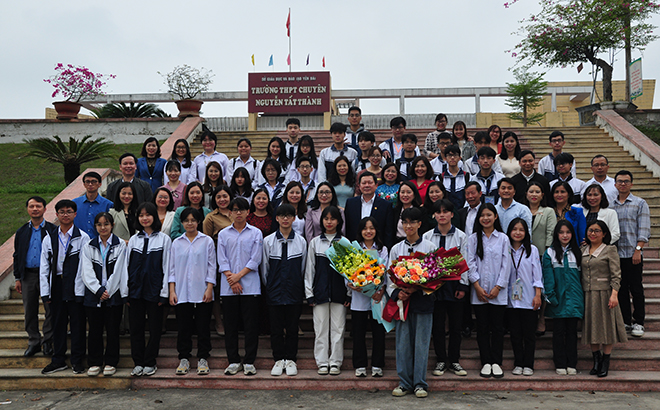 The provincial Department of Education and Training holds a meeting with 33 prize-winning students in the 2023 national examinations for excellent high school students.
Thanks to this result, Yen Bai climbed to the 27th position among the 63 provinces and cities nationwide in terms of high-performance education.
Trinh Quang Huy, a 12th grader of the Nguyen Tat Thanh High School for the Gifted, is one of the four first-prize winners in the national literature examination.
He attributed their achievements to the attention and favourable conditions created by leaders as well as their teachers' wholehearted guidance and encouragement. During the five months of preparing for the exams, they were also given chances to learn knowledge and experience from other schools for gifted students in other provinces, along with experts from universities. That was precious time for them to change their mindset and improve knowledge.
As a core unit in training high-performing students of the province, the Nguyen Tat Thanh High School for the Gifted made a plan early to train and select students for the national exams. It also formed a group of key teachers for assisting the teams of students.
As soon as the teams were set up, the school provided intensive training for 82 team members via 800 lessons taught by Yen Bai teachers and 280 others by experts.
Many new measures were applied and proved effective. Lean and intensive training plans were built for the teams to find both strengths and weaknesses of each student early. The school held examinations every two or three weeks to help students sharpen skills and consolidate knowledge. It also invited experts to issue questions and rate exam papers. In each team, students were classified to receive training and get assessed to improve their capacity and skills while teachers updated themselves with and analysed exam questions of previous years.
Do Le Nam, a teacher of the literature team that won five prizes in the national exam, said that his team surpassed the set target. With support and proper guidance from the education - training sector and the school, they chose a right and appropriate direction to help students achieve the best possible results.
With their achievements at this year's national tests, two of the Yen Bai examinees entered the rounds selecting students for the national teams that will participate in international Olympiads. They are Truong Trung Kien and Dang Phuong Trang, who respectively obtained the second-place prizes in the national chemistry and biology exams.
Kien said his initial target was to be one of the 32 best performers to be among the candidates for the team competing in international exams, and his target now is to be in the top four to take part in the Olympiad.
Since 2018, Yen Bai province has had one student winning an international Olympiad prize and 163 winning national examination prizes, including five first-place, 22 second-place, 49 third-place, and 87 consolation prizes.
Thanh Ba
Other news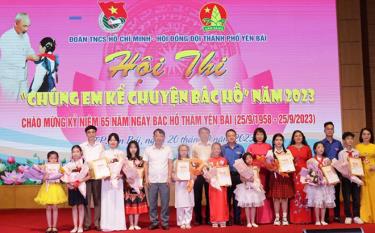 The municipal committees of the Ho Chi Minh Communist Youth Union and Ho Chi Minh Young Pioneers' Union of Yen Bai city on September 20 organised the final round of a storytelling contest on Uncle Ho, which was intended to mark 65 years since the beloved President's visit to Yen Bai province (September 25,1958).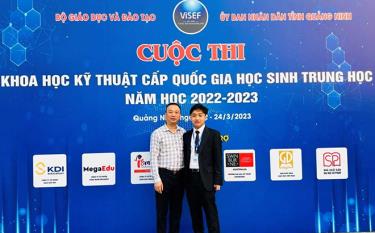 Vu Thanh Binh, a 12th grader of the Nguyen Hue High School in Yen Bai city, is a role model recently granted the title "Youth exemplar in following Uncle Ho's teachings 2023" by the Yen Bai provincial Committee of the Ho Chi Minh Communist Youth Union (HCYU).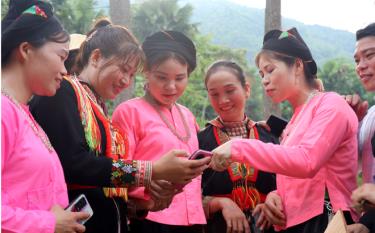 More than 278 billion VND (11.5 million USD) has been earmarked to help Yen Bai province implement the National Target Programme on Sustainable Poverty Reduction in 2023.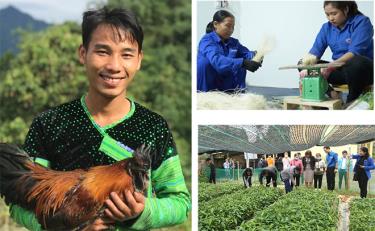 A capacity-building programme for social organisations and ethnic youth engaging in start-up and socio-economic decision making activities has been carried out across nine communes in Tran Yen district since 2020, reaping fruitful outcomes.