Yen Bai military exerts efforts in COVID-19 prevention, control
YBO - Yen Bai province has put into use eight concentrated quarantine facilities with over 1,300 beds serving people with high risk of being infected with COVID-19.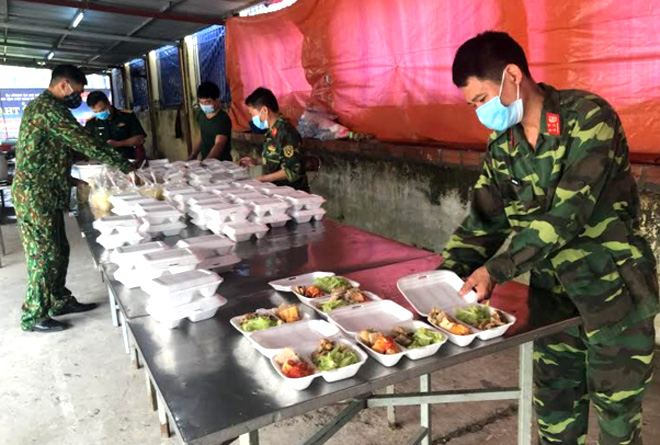 Officers and soldiers prepare meals for people staying in quarantine.
The military has taken the initiative in curbing the spread of the pandemic by performing important tasks like manning health control posts, serving at concentrated quarantine establishments, and conducting communication activities to raise public awareness about COVID-19 prevention measures.
The provincial Military High Command offers its facilities and camps to set up concentrated quarantine sites. It has worked with relevant agencies to run a facility at the campus of Regiment 121 and build another at the training centre of Division 355.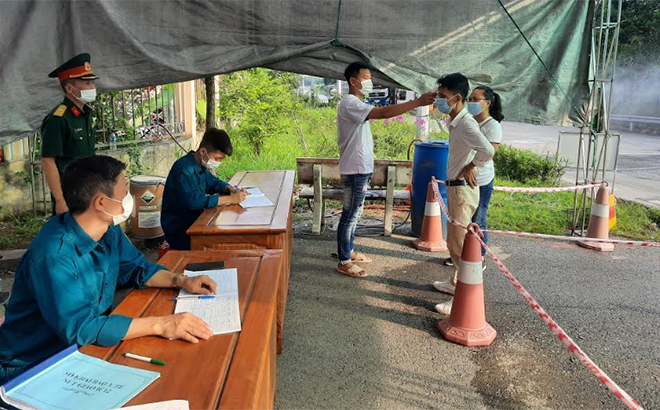 Soldiers performing their duty at a health control post in Minh Quan commune of Tran Yen district.
The concentrated quarantine site of Regiment 121 has 33 rooms, of which 29 are for quarantine and four others serve medical and daily activities with necessary equipment.
During quarantine, soldiers and health workers conduct daily checks on body temperature and health conditions of each occupant, as well as provide guidance on COVID-19 prevention and control.
Logistics and daily meals are thoroughly prepared to ensure nutrition and food safety, helping the quarantined people stay physically and mentally fit and fulfil quarantine requirements.
Military units also exert utmost efforts in ensuring safety and security at quarantine sites, contributing to the province's efforts in battling COVID-19 in the recent past.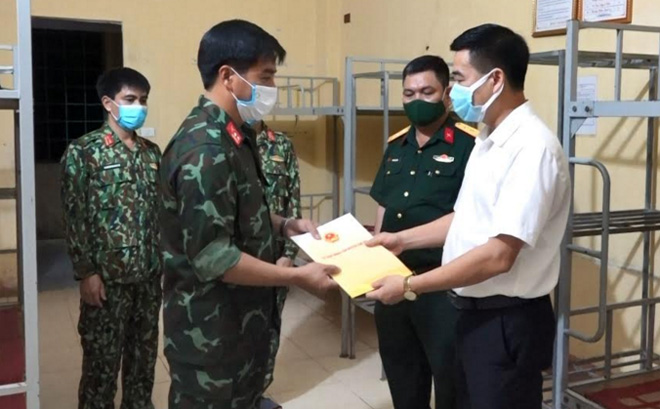 Leaders of Van Yen district offer encouragement to personnel of the district's Military High Command who are involved in setting up a concentrated quarantine facility.
Other news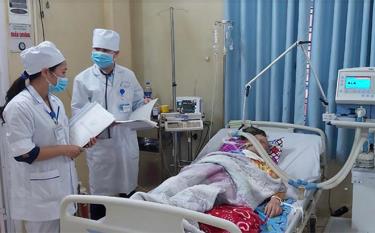 According to Yen Bai province's Social Insurance Agency, the local Health Insurance Fund pays 600-800 billion VND for medical examination and treatment each year. In many cases, patients are paid up to hundreds of millions of VND for a course of treatment.
The Women's Union in Van Yen district has been implementing a campaign on building hygienic habits for families initiated by the Vietnam Women's Union (VWU) Central Committee alongside another on building civilised lifestyle in urban and rural areas, with encouraging results.
Nearly 226,000 students in Yen Bai province officially began the 2021 - 2022 academic year on September 5 morning.
In the four waves of COVID-19 infections, the awareness, sense of responsibility, and self-consciousness of each people are an important factor helping Yen Bai province succeed in combating the pandemic so far.