Yen Bai focuses on vocational training for rural women
Tuesday, November 3, 2020
YBO - Since the beginning of the year, the women's unions at all levels in Yen Bai have coordinated with the labour, invalids and social affair sector to organise more than 100 vocational training courses for over 2,000 rural labourers.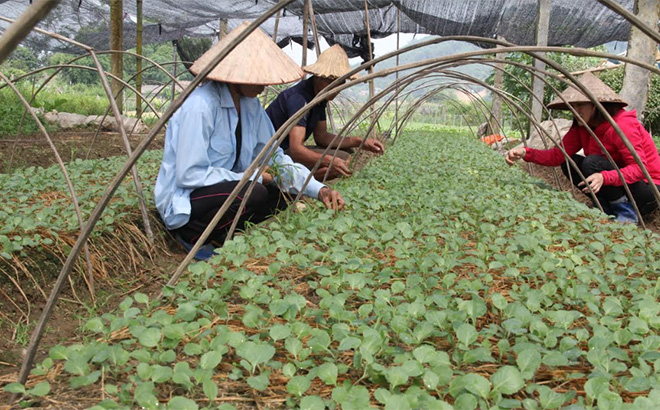 The model of safe vegetable production developed by rural women after participating in the vocational training course organised by the provincial Women Support Center.
with agricultural and non-agricultural occupations such as industrial sewing, beauty care, cooking, citrus tree growing, safe vegetable production, animal husbandry, and silkworm raising and cocoon processing.
The provincial Women Support Center has held 28 vocational training courses for 840 workers, while the union at the district level has coordinated with other agencies to organise more than 80 training courses on technology transfer, along with short-term vocational training for 2,199 workers.
After finishing the courses, most of the trainees have applied the knowledge and skills they learned to their family's production model with high economic efficiency.
Specifically, over 2,000 people have practiced the occupations they are trained in, while nearly 100 people from poor households got rid of poverty.
Most of the women's economic development models focus on the agricultural sector. Many women have also expanded their production scale and set up a collective economic model.
The vocational training and job creation for rural female workers have received great attention from the women's unions at all levels, creating leverage for them to boost production, get rid of poverty, and become rich.
Other news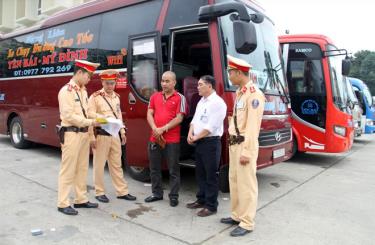 In 2020, the communications on traffic order and safety in Yen Bai were implemented among all levels, sectors and local residents, while emulation movements were launched to create motivation for them to engage in the work.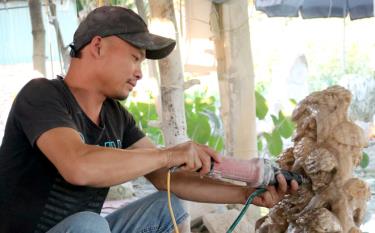 Born into and growing up in a farmer family in Luc Yen district, Hoang Xuan Khuc has become the owner of Khuc Sen stone carving factory in Tran Phu village, Minh Xuan Commune. He has proved that by working hard and persistently pursuing one's passion, anyone can get opportunities to become rich.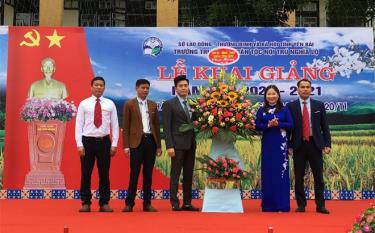 In the new 2020-2021academic year, the Nghia Lo Boarding School for Ethnic Students in Yen Bai province has 81 classes with nearly 3,000 students, including 475 newcomers and over 300 boarding students.
Chu Van An High School in Van Yen district of northern Yen Bai province, formerly known as Van Yen High School, was established in August 1970. There were only six teachers and 99 students at the time, and they had to work in thatch and bamboo classrooms.