Campaign helps build civilised lifestyle in Van Yen district
Tuesday, September 21, 2021
The Women's Union in Van Yen district has been implementing a campaign on building hygienic habits for families initiated by the Vietnam Women's Union (VWU) Central Committee alongside another on building civilised lifestyle in urban and rural areas, with encouraging results.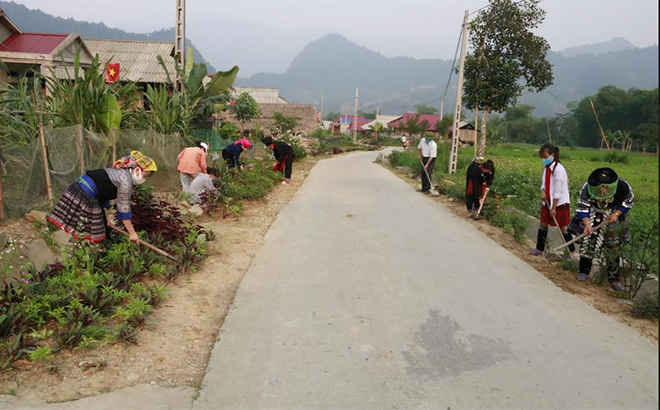 Women in Ban Lung village, Phong Du Thuong commune take care of flower beds along the road.
The so-called "Five Nos and Three Cleans Family" campaign has been rolled out in line with tasks, targets and other activities of the women's union. The Van Yen women's union has also taken the initiative in extending the Three-Cleans criteria to Five Cleans, which are clean house, clean kitchen, clean alley, clean road and clean field. Good models and practices have been multiplied among the union's members.
The union also effectively carried out an action plan of the district's Party Committee on promoting solidarity among residents in building a civilised lifestyle for the 2015-20 period.
The women's unions at all levels have launched mass cleaning activities every Saturday, built over 20,000 garbage dumping pits in households, as well as maintained and repaired 94 roads with flower planted along the roads with a combined length of 56km. They also set up groups to keep 114 roads clean along with 106 groups of "Five Nos and Three Cleans Family", with 32 outstanding ones.
With efforts of the unions at all levels, in the past five years, Van Yen district had more than 4,300 families meeting criteria of the campaign, helping 13 communes earn recognition as new-style rural areas.
The women's union of Van Yen district will continue to expand the scope of the "Five Nos and Three Cleans Family" campaign, aiming to create a breakthrough in public awareness, contributing to building happy, progress, equal and well-to-do families.
Other news
The Steering Committee for Voluntary Blood Donation of Yen Bai province has held a ceremony to honour 100 outstanding blood donors in 2021.
Yen Bai is one of 12 provinces selected by the Ministry of Culture, Sports and Tourism to pilot the implementation of a set of good behaviour within the family.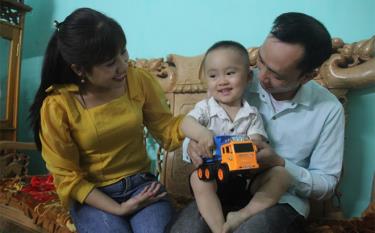 Over the past years, the emulation campaign on women good at balancing professional work and personal life has been spread among female labourers in Yen Bai province, helping to promote women's position and role in different spheres of the social life.
The Yen Bai Farmers' Union has launched the model club of farmers with successful production and business in Hung Thinh commune, Tran Yen district, Yen Bai province.