Forest and Farm Facility supports farmers in production connectivity
Thursday, January 5, 2023
YBO - Thanks to support under the Forest and Farm Facility (FFF) of the United Nations Food and Agriculture Organisation (FAO), the Farmers' Association of Yen Bai province has implemented many activities to help its members diversify products under the forest canopy.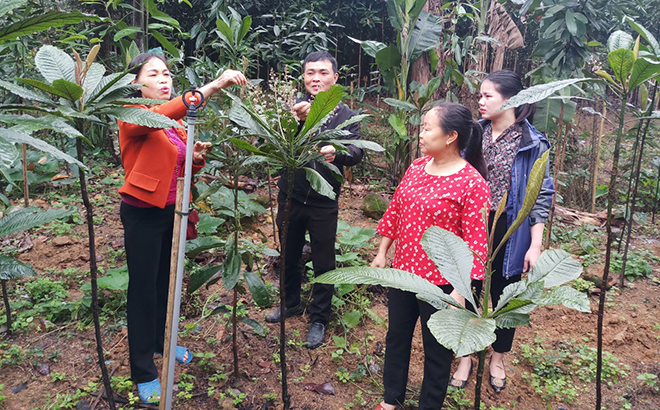 Members of Dao Thinh Developpe pharmaceutical cooperative group share techniques of planting and caring for 'La khoi'.
Sponsored by the FFF in 2019, households that grow 'La khoi' (Folium Ardisiae sylvestris) in Dao Thinh commune, Tran Yen district, have joined hands to establish the Developpe pharmaceutical cooperative group with 15 members, growing this kind of plant in a combined area of three hectares. Members are trained on how to grow the plant and process products and offered chances to visit the models of planting 'La khoi' under the forest canopy, cinnamon, fruit trees following organic standards.
The group connects with Vietnam Agricultural Products and Pharmaceutical Company and Yen Bai Pharmaceutical JSC to sell products. In 2022, the growing area increased by 7.9 hectares, and each member could earn from 6 million VND to 7 million VND (255-297.5 USD) per month.
Duong Thi Trung, member of the group, said: "joining the group, I have more knowledge about growing 'La khoi' by organic methods, the products have stable output and we have stable income."
At the end of December 2022, the group invested in a machine to pack tea of Folium Ardisiae sylvestris leaves, which is the basis for it to propose to recognise the product meeting OCOP (One Commune-One Product) standards.
Through the FFF, the provincial Farmers' Association has implemented many activities in Tran Yen and Yen Binh districts such as organising visits to effective production and business models for cooperatives and cooperative groups participating in this programme, holding training workshops on climate change mitigation and adaptation, and conducting 11 meetings to plan and implement small projects in communes, cooperative groups and cooperatives participating in the FFF programme.
In Phase I of the FFF programme, the association supported the establishment of 22 cooperative groups and 13 cooperatives with a total of over 1,000 members participating in agro-forestry production. In Phase II, two cooperative groups involved in large timber plantation were set up in Tan Nguyen commune, Yen Binh district; four models of breeding livestock under the canopy of large timber forests were built; and Binh Minh Cooperative in Phu Thinh commune, Yen Binh district received support to build an Australian Acacia seedling nursery with a scale of 500 - 700 sq.m.
In addition, the programme also helped Thinh Phat Cooperative in Thinh Hung commune, Yen Binh district develop a 3-star OCOP honey product at the provincial level; instructed three cooperatives and two cooperative groups to build "Green Credit Funds" to support members in developing sustainable agro-forestry production through a "Green Credit Fund" worth 107 million VND for member households to invest in afforestation, planting medicinal herbs, raising goats and chickens; and coordinated with the Silviculture Research Institute to survey and choose to develop three large timber plantation models with a scale of 6 hectares in Phu Thinh and Tan Nguyen communes in Yen Binh district.
Other news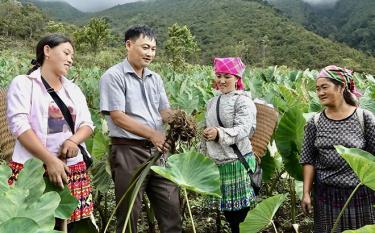 Tram Tau district has rolled out favourable policies to help local strong products meet criteria of the One Commune One Products (OCOP) programme. Many plants have become commodities of high economic value.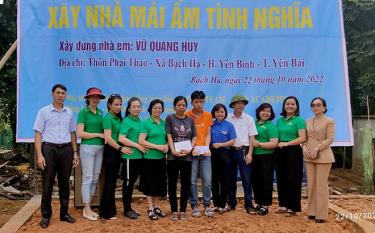 YBO – Along with great contributions to socio-economic development, businesses and entrepreneurs in Yen Bai province have actively provided support for the locality's social welfare work.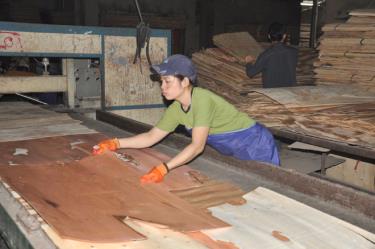 Yen Bai province granted registration certificates to 27 new enterprises in the first two months of 2023, reaching 8.2% of its yearly target.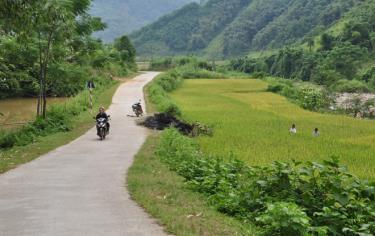 In 2023, Tran Yen plans to have additional four communes completing the criteria of the new-style rural area building programme and two others finishing those for model new-style rural areas, thus fulfilling its target of having 50% of the total communes becoming advanced new-style rural areas.