Yen Bai effectively uses revenue from forest environmental services
Saturday, December 3, 2022
YBO - Revenue from forest environmental services (FES) in Yen Bai province has increased steadily through years, and exceeded the set plans, according to the provincial Department of Agriculture and Rural Development.
An officer of the provincial Forest Protection Department is instructing locals to grow cinnamon in Pa Lau commune, Tram Tau district.
Statistics from the department show that the revenue from FES rose to 122 billion VND in 2021 from only 20.1 billion VND nine year earlier. As many as 85 forest planting units paid for forest environment services in the period.
The forest area paid for FES increased from over 153,000 hectares in 2012 to 215,000 hectares in 2021.
Nguyen Thai Binh, Deputy Director of the provincial Department of Agriculture and Rural Development said that the provincial Forest Protection and Development Fund has applied creatively and flexibly many forms of collection towards increasing the annual revenue from FES.
After 10 years of implementation, the total revenue from 64 local establishments and 21 establishments outside the province for FES reached 774 billion VND.
This is a sustainable financial source used to regularly pay nearly 8,700 forest owners, including 119 organisations and residential communities.
In recent years, the communication work to raise awareness of those who benefit from their participation in forest protection and development, is one of the key tasks of the provincial Forest Protection and Development Fund.
To Xuan Quy, Director of the Fund, said that the fund has worked closely with competent agencies and local authorities to promote communication campaigns for popularising the policy on payments of FES and the rights and obligations of those who join forest protection and development activities, thus maintaining the quality of existing forests and gradually expanding forest areas meeting standards.
Applying the policy on FES has helped mobilise a significant revenue, which has increased steadily through years, creating conditions for those providing and using forest environmental services to protect and sustainably develop forests.
Yen Bai is home to 326,000 ha of forests and forest land that meet the criteria for providing FES. The forest areas can provide water for large river basins that are paying the FES fees such as Hong (Red) river, Da river, Chay river, Nam Tha river, Nam Xay river, among others. This shows that there are many users of forest environmental services, especially hydro-power plants located in and outside Yen Bai province.
The revenue from FES in Yen Bai mainly comes from four services: hydropower, clean water, industrial water, and aquaculture. According to the Law on Forestry, the collection can also cover other fields, including eco-tourism, processing wood from planted forests, and clean agriculture. This is the basis for increasing the revenue in the coming time.
Other news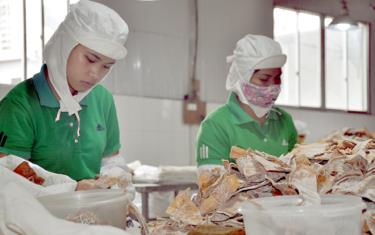 Yen Binh district in the northern mountainous province of Yen Bai has over 300 hectares of Bat Do bamboo shoots, mainly in My Gia, Yen Thanh, Xuan Lai, Cam Nhan communes, of which 200 hectares are under harvest.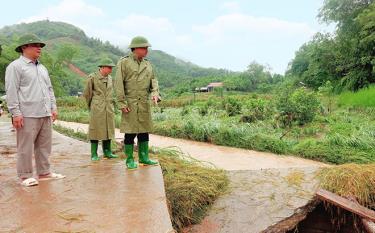 Luc Yen district has made specific instructions to implement the "four-on-the-spot" model ready for the upcoming typhoon season.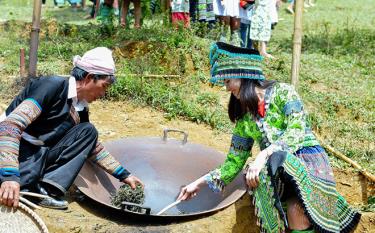 YBO - Rural tourism comprises activities, services and facilities provided in rural areas with the aim of exploiting the strengths of the countryside to meet tourists' demand for experimenting.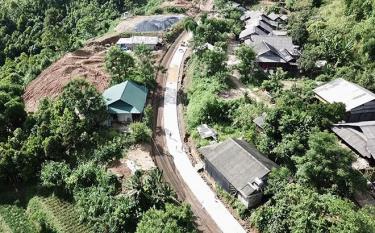 The total capital investment from the State budget for Van Chan district to implement 115 projects is more than 140 billion VND (nearly 6 million USD). Of this sum, 78 billion VND comes from the district's budget, 11 billion VND from the provincial budget and the rest from the national target programme as well as other lawful sources.