Yen Bai: Business, production activities resumed after social distancing eased
Production and business activities in Yen Bai province were resumed in early May after one month being suspended to implement social distancing measures.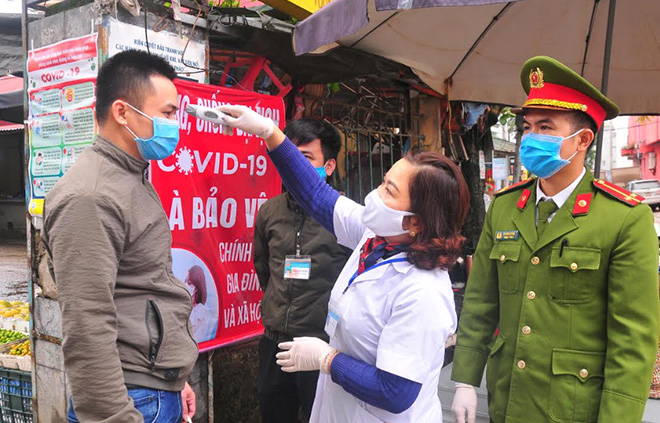 Implementing urgent COVID-19 prevention and control measures, Yen Bai requested the temporary closure of restaurants and hotels, with some allowed to serve take-away customers. Therefore, revenues from accommodation, dining and tourism services were totalled at around 5.7 billion VND in April, down 90.68 percent month-on-month and 95.67 percent year-on-year.
In the first four months, the revenues reached 284.5 billion VND, a year-on-year decrease of 44.58 percent. Of the total, 19.7 billion VND came from accommodation services, 264.6 billion VND from dining, and 160 million VND from tourism services, down 39.25 percent, 44.91 percent and 69.19 percent, respectively.
Immediately after the Prime Minister's policy of easing the social distancing, the province allowed the reopening of several trade and services activities. Many restaurants, hotels, transportation businesses and travel agencies are determined to maintain disease prevention measures and boost economic recovery at the same time.
Tran Van Hai, owner of Sen Viet restaurant in Hong Ha ward of Yen Bai city, said that in the first four months, his restaurant earned no money. After social distancing was eased, the restaurant was allowed to reopen. On the occasion of the National Reunification Day (April 30) and Labour Day (May 1) holidays, the restaurant offered discounts to attract customers. In addition, the restaurant also promoted online marketing and has carried out disease prevention measures well.
Yen Bai bus station is currently managing more than 160 vehicles running inside and outside the province. At present, all buses have been put back into operation. The bus station has instructed bus owners to strictly require passengers to wear face masks or carry half the number of regular passengers per trip.
Over the past days, Yen Bai has taken measures to share and remove difficulties for businesses and business households. To tackle impacts of the COVID-19 pandemic, local authorities and authorised offices have quickly carried out support packages to help affected locals and businesses./.
Other news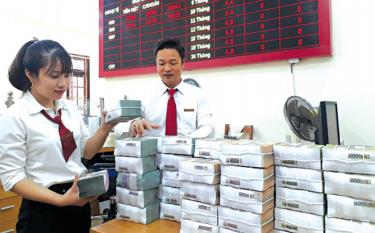 Despite annual deposit rates being adjusted down between 0.3 and 0.5 percent, idle money continues to flow into banks in Yen Bai.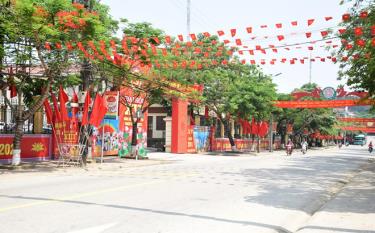 Van Yen district in Yen Bai province is striving to elevate potential communes, namely An Thinh, An Binh and Xuan Ai to tier-V urban areas by 2025, while focusing all resources on developing Mau A township from a tier-V urban area to a tier-IV urban area in near future.
Yen Bai province was ranked 36th among the country's 63 provinces and cities in the Provincial Competitiveness Index (PCI) in 2019, and placed in the group of localities with good governance, according to the rankings announced by the Vietnam Chamber of Commerce and Industry (VCCI) on May 5.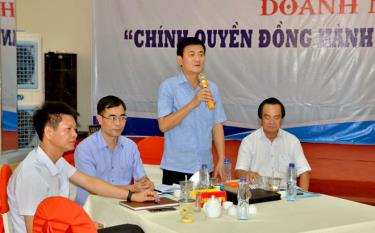 The provincial People's Committee, the Party organisation of the bloc of provincial agencies and businesses, and the business association in Yen Bai on August 28 co-hosted a monthly meeting among local businesses called "Business Café" to discuss impacts of the Vietnam-European Union Free Trade Agreement (EVFTA) on the Vietnamese economy.