Hung Thinh farmers prosper thanks to specialty animals
YBO - In recent years, many households in Hung Thinh commune, Tran Yen district, have invested in farming native animals, meeting the market demand for specialty meats. This initiative has helped promote economic development and increase income.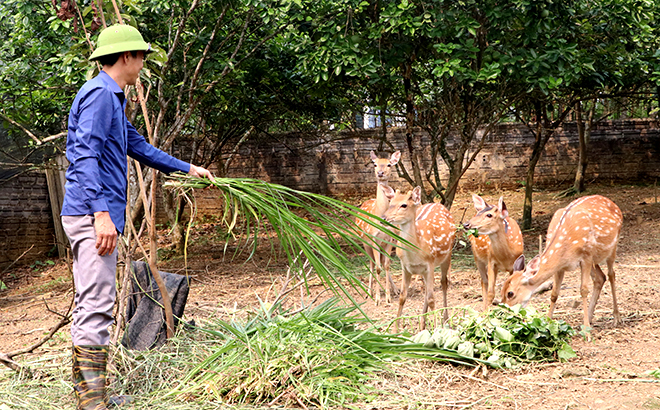 Nguyen Xuan Trien, a resident of Hung Thinh, invests in raising sika deer for velvet antler sales.
Nguyen Thuyet Tung's family in Yen Thanh hamlet is among households running the Mong pig farming model since 2021. His pig herd consists of four sows and seven meat pigs, which are indigenous breeds bought from Mu Cang Chai district.
Taking care of the native black pigs is relatively simple, mainly utilising readily available food such as sweet potato leaves, banana trunks, cassava, corn, and rice bran. They are less prone to diseases compared to regular white pigs and are raised for about 8 to 10 months before being sold.
Tung said: "Having a limited number of workers, my family only raises a moderate number of native pigs. The feed requirements are not high, the pigs are less susceptible to diseases, and we sell them as soon as they reach the desired weight. The selling price is stable, and the pig farming has contributed to increasing our family's income."
In the same hamlet, Dinh Xuan Linh embarked on an entrepreneurial venture by bringing rodents (Spalacidae) for farming in the local area. After researching and learning from experience, in 2020, he decided to purchase 30 breeding rodents for 12 million VND (511 USD).
Realising that they are easy to raise and care for, and require minimal space for housing, he expanded his pack gradually, and it now exceeds 100 individuals. The animal is mainly active at night and sleeps during the day, with their food readily available, such as bamboo shoots, sugarcane, corn, vegetables, and fruits. It reaches a weight of about 0.5 kg after approximately three months to be sold as breeding stock; and is market-ready after about 7 months and weighs at least 1 kg. In 2022, after deducting costs, Linh's farming model yielded a profit of nearly 100 million VND.
Hung Thinh has so far seen the emergence of dozens of specialty animal farms raising Mong chickens, indigenous black pigs, goats and deers, among others. Insiders said indigenous specialty animals are resistant to diseases, easy to raise, and adaptable to various living conditions, while generating high economic value, surpassing that of other livestock.
In recent years, in addition to the expansion of their herd sizes, most farmers have focused on establishing connections and seeking stable markets for their specialty animal products. The replication and development of the farming models have also positively changed people's perception of raising animals in a biologically safe manner for better economic value and income.
Other news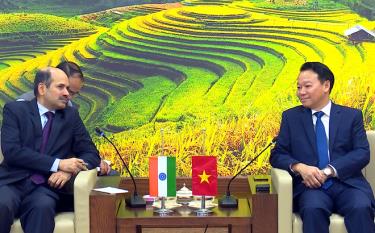 A delegation of the Indian Embassy in Vietnam led by Ambassador Sandeep Arya recently had a meeting with leaders of the People's Committee of Yen Bai province.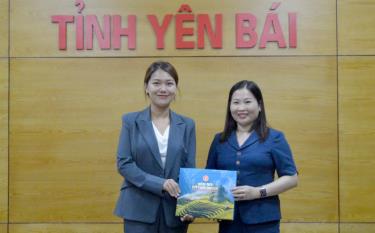 Vice Chairwoman of the Yen Bai provincial People's Committee Vu Thi Hien Hanh recently received and had a working session with a delegation of the Korea International Cooperation Agency (KOICA) Vietnam Office to discuss the implementation of a project on providing equipment for some boarding and semi-boarding schools for ethnic minority students in the province. This project is funded by the Government of the Republic of Korea (RoK) through KOICA.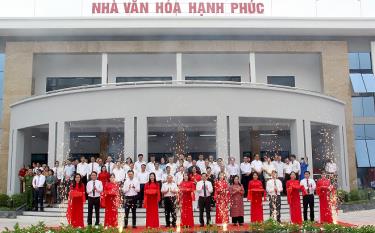 A culture and sports centre and a rural road were inaugurated and put into operation in Yen Binh district on September 20 on the occasion of the 65th anniversary of Uncle Ho's visit to Yen Bai province (September 24, 1958 – 2023).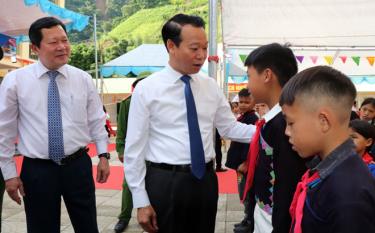 YBO – More than 230,000 students in Yen Bai province joined their peers nationwide to officially enter the 2023 - 2024 academic year on September 5 morning.