Yen Bai meets standards for level-2 secondary educational universalisation
YBO - The Ministry of Education and Training has issued a decision recognising that Yen Bai has completed the illiteracy eradication and met the standards for secondary educational universalisation at level 2 since December 2022.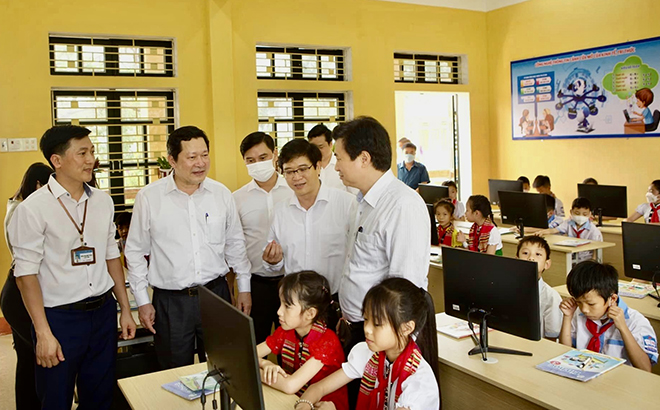 An inspection team from the Ministry of Education and Training examine the implementation of the general education programme 2018 at Son A primary and secondary schools in Nghia Lo township.
Surveys conducted by the ministry showed that Yen Bai has satisfied all requirements and conditions for educational universalisation and illiteracy eradication, with all nine district-level localities and all 173 communal-level localities meeting standards for level-2 secondary educational universalisation. Meanwhile, one out of the nine district-level locality (Yen Bai city) has met standards for level-3 secondary educational universalisation, along with 103 out of 173 communal-level localities.
At the same time, 95.8% local teenagers and young people aged 15-18 graduated from secondary schools, while 76.3% of them are pursuing general education programmes, at senior high school level or vocational education.
As of the end of 2022, the province had had 322 schools meeting national standards, including 180 secondary schools. Meanwhile, 100% of teachers at local secondary schools have been qualified in accordance to the Education Law 2005, and 82.9% have met the training qualifications in line with the Education Law 2019.
Other news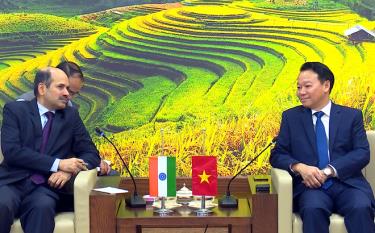 A delegation of the Indian Embassy in Vietnam led by Ambassador Sandeep Arya recently had a meeting with leaders of the People's Committee of Yen Bai province.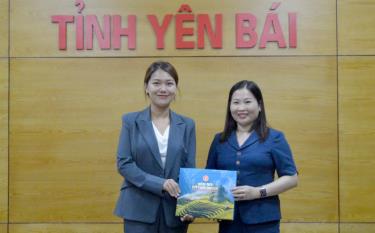 Vice Chairwoman of the Yen Bai provincial People's Committee Vu Thi Hien Hanh recently received and had a working session with a delegation of the Korea International Cooperation Agency (KOICA) Vietnam Office to discuss the implementation of a project on providing equipment for some boarding and semi-boarding schools for ethnic minority students in the province. This project is funded by the Government of the Republic of Korea (RoK) through KOICA.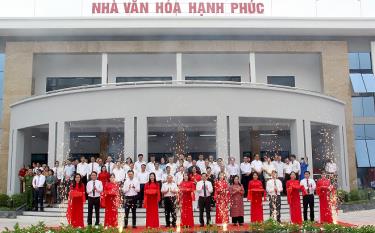 A culture and sports centre and a rural road were inaugurated and put into operation in Yen Binh district on September 20 on the occasion of the 65th anniversary of Uncle Ho's visit to Yen Bai province (September 24, 1958 – 2023).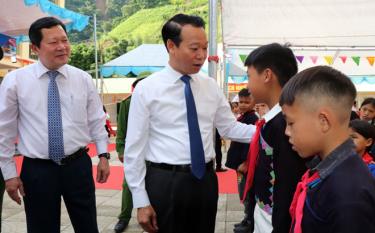 YBO – More than 230,000 students in Yen Bai province joined their peers nationwide to officially enter the 2023 - 2024 academic year on September 5 morning.