Luc Yen work to develop ethnic-populated areas
YBO - Since 2017, the investment for infrastructure development in Luc Yen district's extremely disadvantaged areas under the Government's Programme 135 has amounted to over 104 billion VND (4.5 million USD).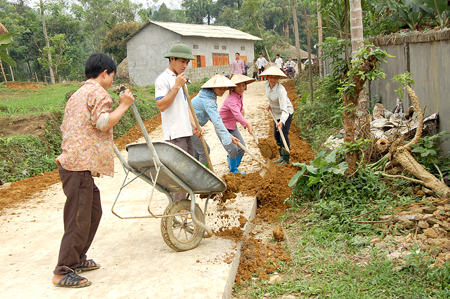 People in Khanh Thien commune participate in upgrading rural traffic facilities.
From the funding, 54 transport infrastructure facilities and 13 cultural houses worth close to 50 billion VND have been built.
Nguyen Viet Giang, head of the district's office for ethnic affairs, said Luc Yen is home to 22 ethnic groups living across 15 out of its 24 communes. They have benefited from the State's investment in electricity, road, and agricultural production projects.
Projects supporting the local production development have been implemented at a cost of some 5 billion VND, helping more than 5,000 households escape from poverty a year.
Such assistance has resulted in the formation of areas of citrus fruit, cinnamon, and peanut, and high-quality rice plantations spanning more than 870 ha, 4,000 ha, 1,000 ha, and 500 ha respectively.
The district also prioritised promoting the connection between production and consumption; building strong collective brands for local oranges, ducks, and chickens; and applying the VietGap standard for safe production.
In 2017, the district had 6,581 poor households, accounting for 23.48 percent of its total households. The figures decreased to 1,712 and 5.9 percent in 2020, respectively. Phan Thanh, Minh Chuan, Lam Thuong and Khanh Thien communes were among those recording quick reduction of poverty rate.
Other news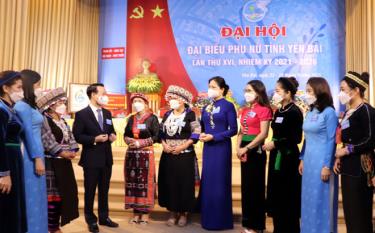 The 16th Yen Bai provincial Women's Congress, for the 2021 - 2026 tenure, took place on September 22 and 23.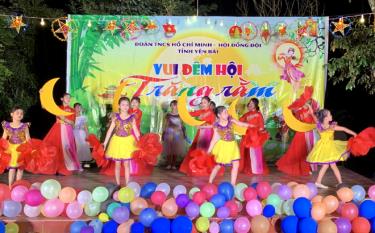 Despite COVID-19 pandemic's impacts, Yen Bai has held various activities in many forms for local children, aiming to ensure that they enjoy a full, meaningful, happy and safe Mid-Autumn festival.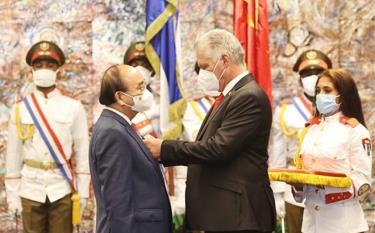 Vietnam and Cuba released a 12-point joint statement on the occasion of Vietnamese President Nguyen Xuan Phuc's official friendship visit to Cuba from September 18-20 at the invitation of First Secretary of the Communist Party of Cuba Central Committee and President of Cuba Miguel Díaz-Canel Bermúdez.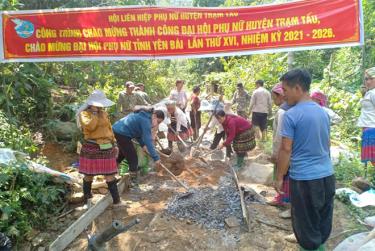 The 16th Yen Bai provincial Women's Congress, for the 2021 - 2026 tenure, is scheduled to officially take place at the province's convention centre on September 22 - 23.