Over 65 percent of residents in Nghia Lo satisfied with lives
YBO - A questionnaire survey covering 1,000 local residents in Nghia Lo township has revealed that 65.65 percent of them are satisfied with their lives.
Children in Nghia An commune practice bamboo dancing.
In the survey, 850 questionnaires were delivered to people in residential areas and 150 to staff members in agencies.
There are three happiness criteria given by the locality – satisfaction with the lives and economic-material conditions, family and social relations, social welfare, social security and services in the locality and performance of State agencies; average life expectancy of locals; and satisfaction with the living environment.
According to the survey, only 5.65 percent of the surveyed people showed dissatisfaction, while 28.7 percent stated that they are relatively satisfied.
For the indication of life expectancy, the highest satisfaction rate came from people over 70 years old, at 47.4 percent.
For the criteria of living environment, the ratio of unsatisfied response is 42 percent; quite satisfied, 25 percent; and satisfied, 33 percent.
Through the survey, the majority of the respondents are satisfied with all the aspects given in the happiness assessing criteria. The highest satisfaction rate is about relationships with family and society, ranging from 66.6-77.2 percent. The rate of satisfaction for other criteria is relatively similar and at a relatively high level.
Other news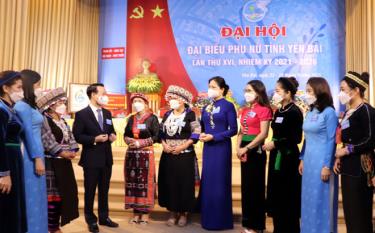 The 16th Yen Bai provincial Women's Congress, for the 2021 - 2026 tenure, took place on September 22 and 23.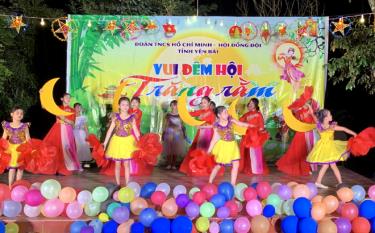 Despite COVID-19 pandemic's impacts, Yen Bai has held various activities in many forms for local children, aiming to ensure that they enjoy a full, meaningful, happy and safe Mid-Autumn festival.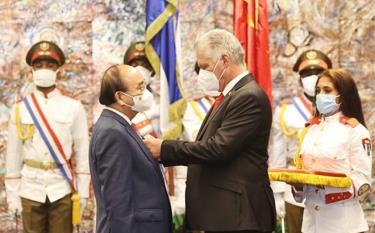 Vietnam and Cuba released a 12-point joint statement on the occasion of Vietnamese President Nguyen Xuan Phuc's official friendship visit to Cuba from September 18-20 at the invitation of First Secretary of the Communist Party of Cuba Central Committee and President of Cuba Miguel Díaz-Canel Bermúdez.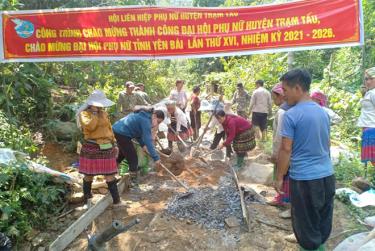 The 16th Yen Bai provincial Women's Congress, for the 2021 - 2026 tenure, is scheduled to officially take place at the province's convention centre on September 22 - 23.