Yen Bai tightens management of foreign workers
YBO - The People's Committee of Yen Bai province has ordered tightening the management of foreign workers who are investors, managers, experts and technicians at firms and organisations in the locality in line with regulations.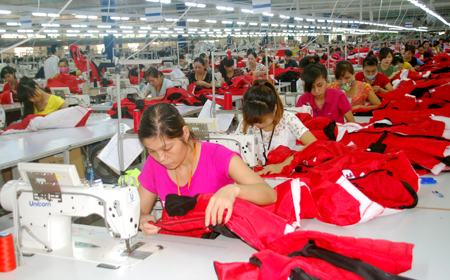 Workers at a garment production line of DaeSeung Global company of the Republic of Korea in the Thinh Hung industrial cluster.
The committee asked the provincial Department of Labour, Invalids and Social Affairs to closely observe regulations, especially on the assessment of the recruitment of foreign workers and the issuance of work permits in the province.
The department was also requested to support firms in observing State regulations on the recruitment and use of foreign workers.
It will work with the Department of Education and Training and the People's Committees of districts, towns and city to review and update information on the use of foreign workers of local firms as well as applications for work permit from June 1, 2020 to March 15.
Yen Bai police will partner with the labour department to devise plans to inspect and impose fines on those who forged documents to help foreigners illegally reside in the province.
The education department and the People's Committees of districts, towns and city are due to join hands with the labour department in collecting relevant data and revising information on foreign worker recruitment of firms and language centres in the province.
Other news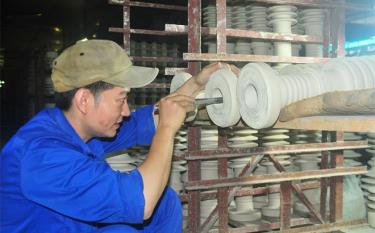 Yen Bai's Industrial Production Index (IIP) in March rose by 32.53 percent from the previous month and 11.13 percent from the same period last year. In the first quarter of 2021, the index expanded 10.03 percent year-on-year.
The Government will maintain efforts to build a socialist state ruled by law and of the people, by the people, for the people, newly-elected Prime Minister Pham Minh Chinh affirmed while taking the oath of office on April 5.
The National Assembly (NA) elected Nguyen Xuan Phuc, Politburo member of the 13th tenure and a deputy of the 14th legislature, as State President for the 2016-2021 term on April 5 morning, during the 14th legislature's 11th sitting.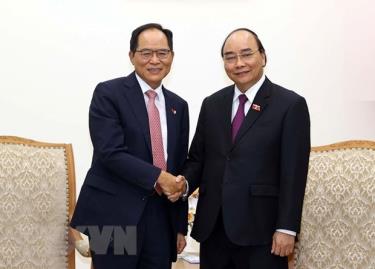 Vietnam always pays attention to creating favourable conditions for businesses and investors from the Republic of Korea (RoK) to expand their activities in the nation, said Prime Minister Nguyen Xuan Phuc, noting that the bilateral ties are getting stronger thanks to the presence of Korean conglomerates like Samsung, SK, Hanwha, Deawoo, and Lotte in Vietnam.