Yen Bai responds to World Cleanup Day
YBO - In response to the World Cleanup Day, Yen Bai province has launched campaigns aiming to clean up the environment, plant trees, improve the environment at residential and urban areas and adjacent areas, especially lakes, rivers, streams and canals.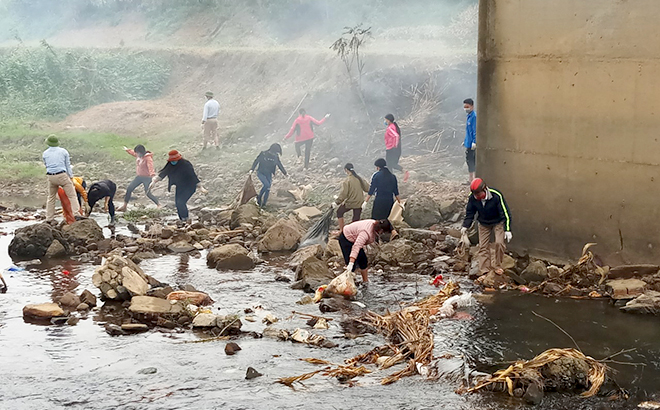 Residents in Tan Hop commune, Van Yen district, collect waste on local rivers and streams.
The province has also implemented the 2020 Law on Environmental Protection and detailed documents guiding the implementation of the law, and worked to raise public awareness of these documents.
Contents relating to the circular economy, green economy and sustainable development have been integrated into the building and implementation of socio-economic development plans in localities and agencies.
The locality has also closely monitored the areas where waste from industrial parks and clusters, and craft villages is discharged, controlled pollution and improved the air quality.
Other news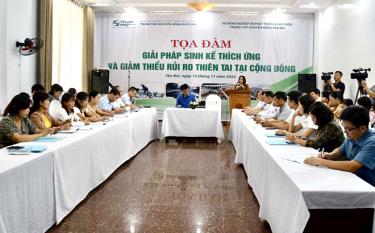 The National Agricultural Extension Centre in coordination with the Agricultural Extension Centre of Yen Bai province recently held a seminar "Adaptive livelihood solutions and disaster risk reduction in the community", with the participation of farmers in Yen Binh and Tran Yen districts as well as Yen Bai city.
On the occasion of the 40th Vietnamese Teachers' Day (November 20), leaders of Yen Bai province visited and congratulated teachers at local schools.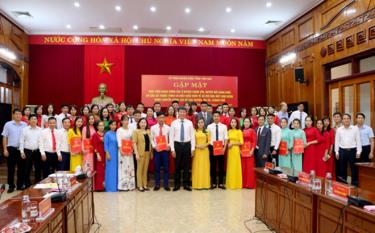 The People's Committee of Yen Bai province has held a meeting with 46 teachers who are working in Tram Tau and Mu Cang Chai districts, and communes with socio-economic disadvantages. They have a wish and are also eligible to move to work in localities with better conditions.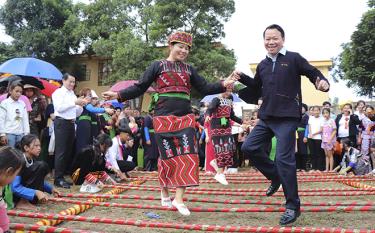 Secretary of the provincial Party Committee Do Duc Duy attends the Festival of National Great Solidarity 2022 in Chau Que Thuong commune/ Permanent Vice Secretary of the provincial Party Committee and Chairman of the provincial People's Council Ta Van Long shares joy with residents in Pu Trang ward/ Chairman of the provincial People's Committee Tran Huy Tuan congratulates residents in residential group No.7, Mau A town.