Yen Bai responds to World Cleanup Day
YBO - In response to the World Cleanup Day, Yen Bai province has launched campaigns aiming to clean up the environment, plant trees, improve the environment at residential and urban areas and adjacent areas, especially lakes, rivers, streams and canals.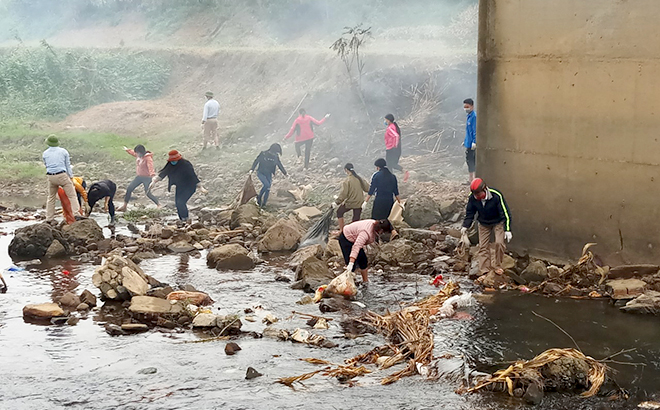 Residents in Tan Hop commune, Van Yen district, collect waste on local rivers and streams.
The province has also implemented the 2020 Law on Environmental Protection and detailed documents guiding the implementation of the law, and worked to raise public awareness of these documents.
Contents relating to the circular economy, green economy and sustainable development have been integrated into the building and implementation of socio-economic development plans in localities and agencies.
The locality has also closely monitored the areas where waste from industrial parks and clusters, and craft villages is discharged, controlled pollution and improved the air quality.
Other news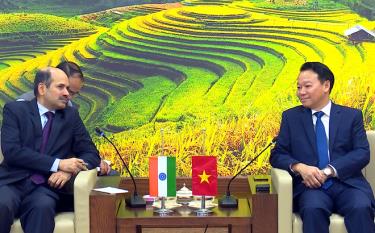 A delegation of the Indian Embassy in Vietnam led by Ambassador Sandeep Arya recently had a meeting with leaders of the People's Committee of Yen Bai province.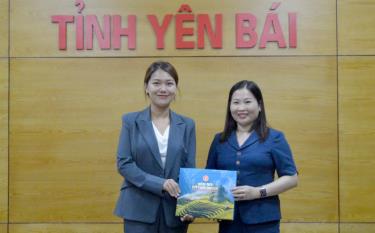 Vice Chairwoman of the Yen Bai provincial People's Committee Vu Thi Hien Hanh recently received and had a working session with a delegation of the Korea International Cooperation Agency (KOICA) Vietnam Office to discuss the implementation of a project on providing equipment for some boarding and semi-boarding schools for ethnic minority students in the province. This project is funded by the Government of the Republic of Korea (RoK) through KOICA.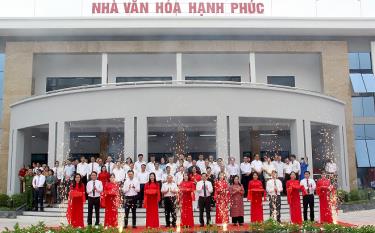 A culture and sports centre and a rural road were inaugurated and put into operation in Yen Binh district on September 20 on the occasion of the 65th anniversary of Uncle Ho's visit to Yen Bai province (September 24, 1958 – 2023).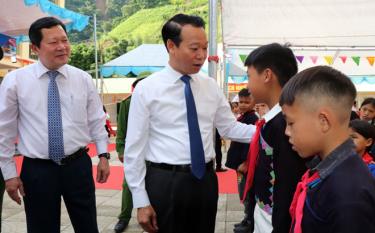 YBO – More than 230,000 students in Yen Bai province joined their peers nationwide to officially enter the 2023 - 2024 academic year on September 5 morning.