Preferential credit programme benefits poor households, policy beneficiaries in Yen Bai
The Yen Bai provincial People's Committee has held a meeting to review the implementation of Decree 78/2002/ND-CP of the Government on credit for poor people and other policy beneficiaries over the last 20 years.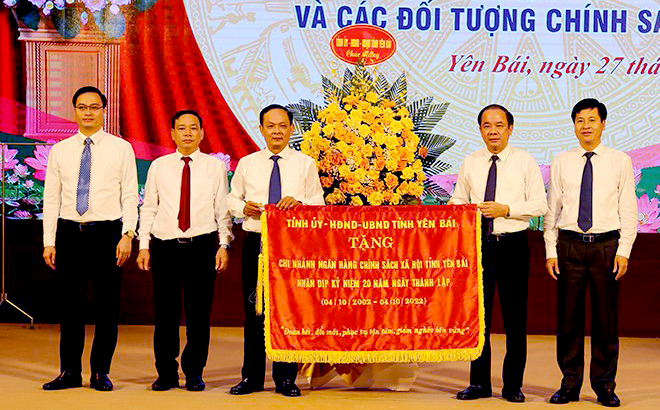 Vice Secretary of the provincial Party Committee Ta Van Long presents a flag to the VBSP's chapter in Yen Bai.
Accordingly, the policy credit network has covered 100% of villages across the province.
From the initial credit programme for poor households, the Vietnam Bank for Social Policies (VBSP)'s chapter in Yen Bai has entrusted 17 policy credit programmes. As of August 31, 2022, outstanding loans entrusted through organisations and unions had reached over 4 trillion VND. As many as 443,463 poor households and other policy beneficiaries accessed preferential loans.
Thanks to the loans, locals people have invested in planting 230,950 ha of acacia, cinnamon, bodhi trees; 12,553 ha of tea; 4,415 ha of orchards; and building and upgrading 147,000 clean water and sanitation works.
The preferential credit programme has really helped local poor households and policy beneficiaries to improve their incomes, and escape from poverty, contributing to promoting economic growth, stabilising prices, controlling inflation and reducing the poverty rate by 3-4% each year.
At the meeting, participants pointed out difficulties and obstacles, as well as lessons and experience in implementing the Government's preferential credit programmes over the past 20 years. They also proposed measures to effectively use the preferential credit capital for economic development, sustainable poverty reduction, and new-style rural area building.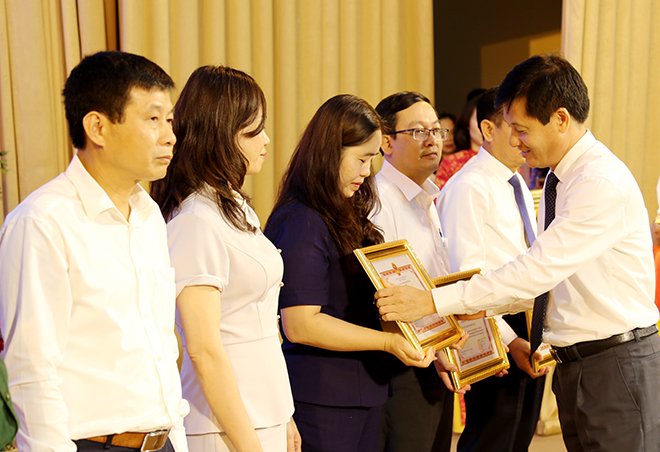 Vice Chairman of the provincial People's Committee Ngo Hanh Phuc presents awards to collectives and individuals with outstanding achievements and contributions to the province's policy credit activities over the past 20 years.
Other news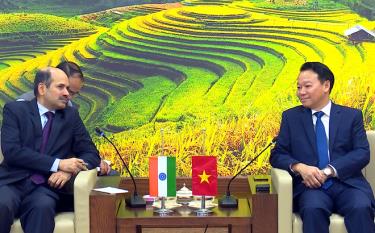 A delegation of the Indian Embassy in Vietnam led by Ambassador Sandeep Arya recently had a meeting with leaders of the People's Committee of Yen Bai province.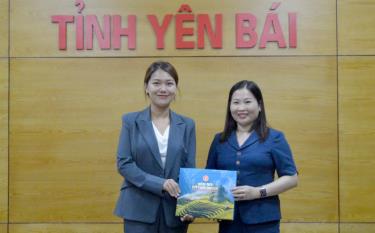 Vice Chairwoman of the Yen Bai provincial People's Committee Vu Thi Hien Hanh recently received and had a working session with a delegation of the Korea International Cooperation Agency (KOICA) Vietnam Office to discuss the implementation of a project on providing equipment for some boarding and semi-boarding schools for ethnic minority students in the province. This project is funded by the Government of the Republic of Korea (RoK) through KOICA.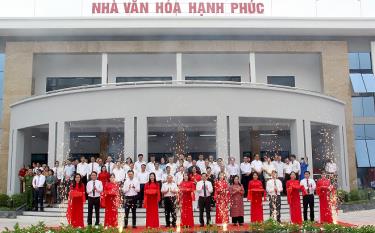 A culture and sports centre and a rural road were inaugurated and put into operation in Yen Binh district on September 20 on the occasion of the 65th anniversary of Uncle Ho's visit to Yen Bai province (September 24, 1958 – 2023).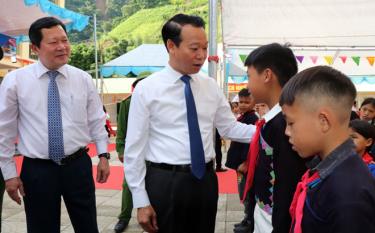 YBO – More than 230,000 students in Yen Bai province joined their peers nationwide to officially enter the 2023 - 2024 academic year on September 5 morning.